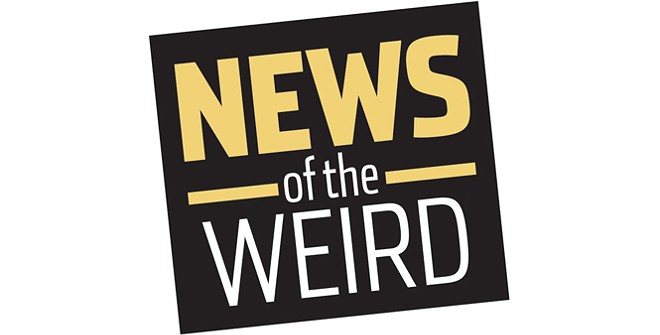 • Police in Tooele, Utah, conducting a welfare check on 75-year-old Jeanne Souron-Mathers, found the woman dead of natural causes in her apartment, but as they searched further, they came upon the body of her husband, Paul Edward Mathers, in a freezer chest.
With his body was a notarized letter, signed by Mathers and dated Dec. 2, 2008, stating that his wife didn't kill him. "We believe he had a terminal illness," police Sgt. Jeremy Hansen told Fox13.
Paul was last seen alive on Feb. 4, 2009, at a doctor's appointment at the Veterans Affairs hospital.
Investigators are probing whether the couple made the plan so that Jeanne would continue to receive her husband's government benefits.
A neighbor, Evan Kline, said: "The story ... was her husband walked out on her. ... It was probably the plan for her to keep the money because it was her only source of income." Officials believe she received at least $177,000 in benefits over 10 years. [Fox13, 12/16/2019]

• A group of Santas participating in SantaCon -- a bar-hopping tradition in New York City -- brought muscle along with Christmas cheer to a Long Island Railroad train on Dec. 14.
According to the New York Daily News, two men were fighting on the train around 6 p.m. when one of them, a 45-year-old, stabbed the other, 22, in the leg.
Neither of the men was dressed as Santa, but the Santas on the train subdued the suspect until the train reached Queens.
The victim was taken to a hospital, and the MTA arrested the stabber. [NY Daily News, 12/14/2019]