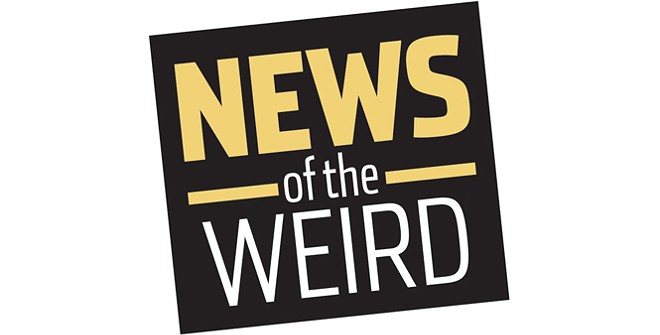 • Virginia Saavedra, 37, ran to a home in Sophia, North Carolina, telling the resident she had just escaped being kidnapped by a stranger. When the man let her sit in his truck to warm up while he called 911, Saavedra allegedly stole the truck, according to the Randolph County Sheriff's Office.
Officers responding to the 911 call spotted the truck and engaged in a 26-mile high-speed chase before trapping the truck.
The Associated Press reported Saavedra then rammed a patrol car before trying to flee on foot. She was eventually charged with more than a dozen crimes, including felony assault with a deadly weapon on a government official. [Associated Press, 12/13/2019]

• Around 7:30 a.m. on Dec. 18, an unnamed 17-year-old girl jumped a fence at Fresno Yosemite International Airport in Fresno, California, and climbed into the cockpit of a private airplane parked there.
She put the pilot's headset on and was able to start one of the engines of the small plane, but instead of flying away, she steered the plane into a chain-link fence, causing substantial damage to the aircraft, the Fresno Bee reported.
Airport officials said she appeared disoriented when officers reached the plane, but no others were endangered in the incident.
She was booked into juvenile hall on charges of theft of an aircraft. [Fresno Bee, 12/18/2019]