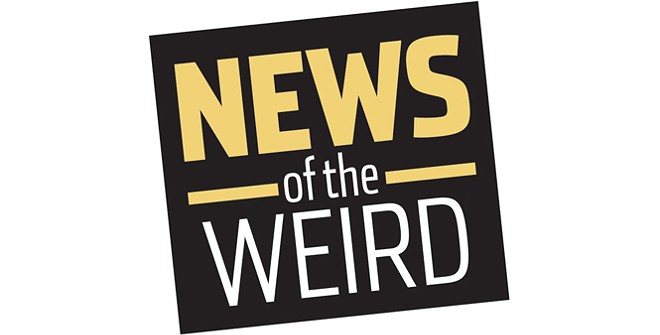 • WJAR reported that an unnamed substitute teacher was fired on Dec. 16 for smoking marijuana in a classroom at North Attleborough High School in North Attleborough, Massachusetts.
Peter Haviland, principal at the school, said students reported the incident and the teacher was removed from the school premises.
Haviland also said the teacher not only used the drug, but led a discussion in class about marijuana.
Campuses in the district are drug-free. Well, they were. [WJAR, 12/17/2019]

• Last year during the holiday season, former NASA engineer Mark Rober of Santa Clarita, California, created a glitter bomb exploding package in response to having a package stolen from his front porch.
This year, Rober has a new and improved version: When it is touched, the BBC reported on Dec. 17, the box explodes in glitter and emits an unpleasant odor along with a soundtrack of police chatter.
As a coup de grace, it also takes a video of the thief and uploads it to the cloud. One of the sponsors for Rober's project is "Home Alone" actor Macaulay Culkin.
Rober calls it a labor of love: "I have literally spent the last 10 months designing, building and testing a new and improved design for 2019," he said. [BBC, 12/17/2019]