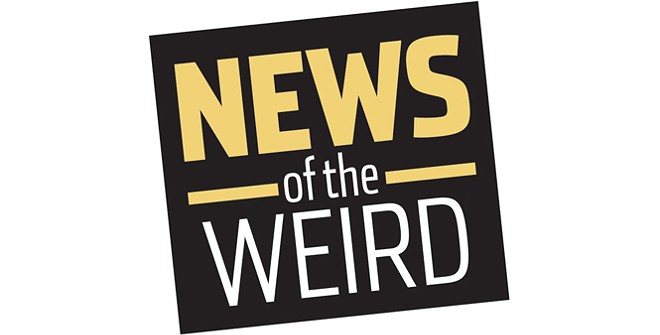 • Marie Bennett, 40, and Joseph Betancourt, 24, of Woodland, California, would have made the Grinch proud, but police in Red Bluff weren't having it. On Dec. 5, the two allegedly broke into the Children First Foster Family Agency, where they stole "(a) large amount of toys that were being held there for children for Christmas presents," police told Fox News.
Surveillance video showed the burglars coming and going from the home next door; officers arrested Bennett and Betancourt for burglary, theft and breaking and entering, and they recovered the stolen toys, declaring, "These 'Grinches' will not be stealing Christmas from kids on our watch." [Fox News, 12/9/2019]

• The Bosch's Country View Nursery in Allendale, Michigan, is a longtime favorite destination for Christmas tree shoppers. But sometime in early December, the Grinch visited, lopping the top halves off more than a dozen trees, according to WZZM13.
It takes a fir tree between six and 10 years to grow to Christmas tree height, explained owner Brian Bosch.
"Somebody had a bad day, I'm assuming," he said. "I don't know why somebody would do that."
Bosch did say that the trees might recover, although it would take a few years. [WZZM, 12/10/2019]