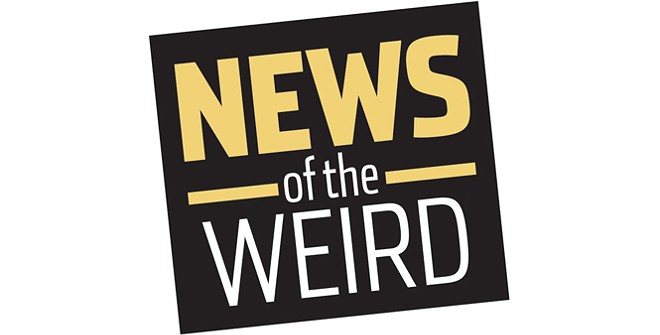 • The Raleigh (North Carolina) News & Observer reported on Dec. 9 that a 14-year-old runaway made a logical choice when deciding where to hide.
Around 8:30 that morning, as workers at Bed Bath & Beyond opened the store in Greenville, they discovered someone hidden in the store and called police.
Officers responded for a "breaking and entering in progress," but found only a teenage boy who had "camped out" in the store overnight. He was returned to his home. [Raleigh News & Observer, 12/9/2019]

• In Miami Beach, Florida, you don't even have to leave the oceanfront to get caught in a traffic nightmare.
For Miami's Art Basel, Argentinian artist Leandro Erlich unveiled on Dec. 3 a masterpiece three months in the making: sand sculptures of 66 actual-size cars and trucks locked in a traffic jam, which he calls "Order of Importance."
His artwork is meant to bring attention to the climate crisis, Dezeen reported.
The work includes several lanes of traffic split by a traffic divider. Most of the vehicles are partially submerged in a nod to rising sea levels created by global warming.
"As an artist, I am in a constant struggle to make people aware of this reality," Erlich said. It is his largest project to date. [DeZeen, 12/4/2019]