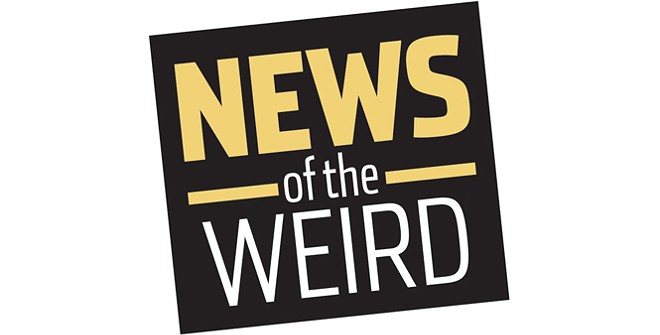 • In Turlock, California, mothers became alarmed when a man turned up at their doors, asking for "five strands" of hair and fingerprints from their children in order to collect their DNA.
"He said he was with Amber Alert," Lauren Hassett told KTXL, and "that he needed to finish a DNA file" on her daughter.
She also said the man asked for her daughter using a name the 13-year-old girl only uses online.
Hassett ordered the man off her property and called police, who were later able to catch up with him.
Officers said the man's business was legitimate, but "the manner in which the information was relayed led to some misunderstanding. ... The involved adult male was passing out child DNA kits, which would be retained by the family, in the event it was ever needed for future investigations." [KTXL, 12/9/2019]

• Operation Santa's Naughty List took place Dec. 3 to 8 in Polk County, Florida, seeking to target human trafficking and prostitution, and it was beyond successful.
The sting stung 124 people, including 46 customers and numerous others for different crimes, but the standout was Rodney Davis, a 56-year-old husband and security guard at Disney World, the Tampa Bay Times reported.
When Davis showed up to purchase sex from an undercover detective, he was wearing ... nothing. Not even socks.
Prostitutes who were identified as victims of human trafficking were taken to shelters and offered support services. [Tampa Bay Times, 12/11/2019]