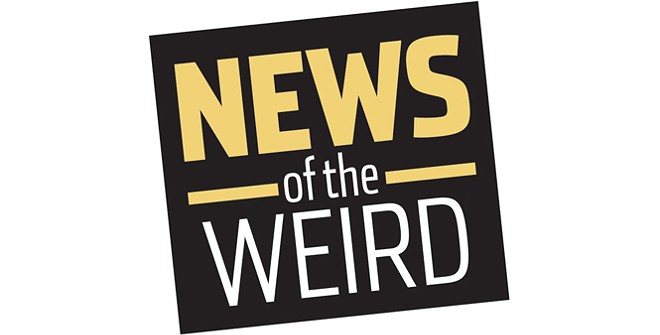 • At her early December murder trial at Kingston Crown Court in Kingston, England, 35-year-old Asta Juskauskiene of Dartford was accused of setting up a "latter-day medieval duel" between her estranged husband, Giedruis Juskaukus, 42, and her lover, 25-year-old Mantas Kvedaras.
As the story goes, according to the Telegraph, the woman had left her husband and become acquainted with Kvedaras, who was serving time in a Lithuanian prison. He was released in May, and after his arrival in England, both men claimed Juskauskiene as their own.
So, logically, she decided they should fight to the death in an alleyway on June 17 -- a duel which Juskaukus did not survive. He was found with 35 stab wounds to his body and neck, and Kvedaras confessed to the attack.
The prosecutor, Hugh Davies, contends that Juskauskiene manipulated the two men, harbored Kvedaras after the incident, and repeatedly lied to police.
She denies conspiring to murder. [Telegraph, 12/3/2019]

• An unnamed man was detained in Russia on Nov. 28 after it was revealed that he erected a fake border station in the woods near the country's border with Finland and charged four South Asian men to smuggle them into the European Union, the Guardian reported.
He charged the men more than $10,000 for the service, but "The man never planned to carry out his promises," according to the Interfax News Agency.
The man took the migrants on a circuitous route in the Vyborg region by car and on foot, at one point carrying an inflatable boat, "just in case."
All five men were taken into custody. The "smuggler" may be charged with fraud. [Guardian, 12/4/2019]