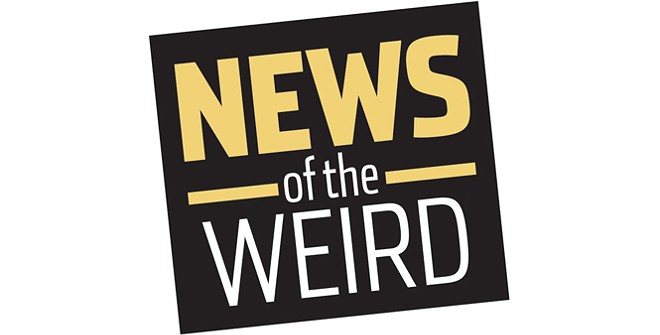 •
In North College Hill, Ohio Noel Hines' criminal love for Thin Mints finally caught up with her when she was arrested for stealing "a large order of Girl Scout cookies" last March, Fox News reported.
North College Hill police said Hines took delivery of the cookies, valued at more than $1,600 and intended for a local Girl Scout troop, and never returned or paid for them.
When Hines showed up at the town's Mayors Court on an unrelated matter, police arrested her, then posted on Facebook, "That's the way the cookie crumbles." [Fox News, 11/9/2018]
• St. Johns County (Florida) Sheriff's deputies responded to reports of a car crashed into a home in St. Augustine Shores, according to Action News Jax.
Officers discovered the car's driver, Darrin Dewayne Touchton, 58, had previously had a relationship with the homeowner, and at the time of the incident, another person was with her at the home. Touchton "did not approve," the deputies stated, and when he saw the other man in the front yard, he floored his Nissan Maxima in an attempt to kill the interloper.
But the target jumped out of the way, and Touchton hit the house.
Police also determined Touchton had previously threatened to kill the man with his car. He was charged with attempted homicide, three counts of aggravated assault and driving on a suspended license. [Action News Jax, 11/11/2018]