Jewish World Review Jan. 7, 2004 / 13 Teves, 5764

Lloyd Grove
Bono hits a brick wall; Britney, before the nuttiness; the Arianna primary; more
http://www.jewishworldreview.com | NEW YORK — For the past two years, U2 front man Bono has been meeting on and off with National Football League officials, hoping to get them to allow a mention of global AIDS during the Super Bowl halftime show.
The activist Irish rocker — who performed with his band at the 2002 Super Bowl in an emotional tribute to the victims of 9-11 — last year joined Jennifer Lopez in Los Angeles to record "An American Prayer," his song concerning the African AIDS crisis.
I'm told that Bono proposed to the NFL that he and J-Lo perform his tune during the Feb. 1 extravaganza in Houston, and thus raise awareness of the growing catastrophe.
A familiar figure in Washington as a lobbyist for federal funding to fight African AIDS, Bono floated other ideas during repeated meetings with NFL Communications Vice President Joe Browne at the league's New York headquarters, and persuaded initially skeptical MTV types — who are producing the 12-minute halftime show for the NFL — to endorse Bono's effort.
But last week, NFL Commissioner Paul Tagliabue's office summarily rejected Bono's proposal, saying the show — which is being sponsored by AOL to the tune of $8 million — is for entertainment, not flogging worthy causes.
"We simply decided that were going to have our halftime show, and we were going to deliver, as we do annually, an extremely entertaining halftime show," NFL spokesman Brian McCarthy told me Tuesday. "We don't believe it's appropriate to focus on a single issue." He added that this has been a long-held view.
McCarthy said Tagliabue was not involved in the decision, nor was he aware of Bono's frequent visits to headquarters. "As commissioner of the National Football League, he has bigger concerns than over who's performing a halftime show," McCarthy said.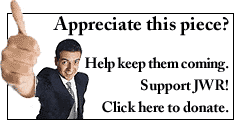 I asked why NFL officials continued to meet with the rock star if the AIDS halftime show component wasn't in the cards. "They were listening," he answered, "and they met with Bono out of their great respect for him."
McCarthy added that the NFL is still planning to participate this spring in Bono's planned trip to Africa to highlight the AIDS crisis, and that NFL players will be along for the ride.
BRITNEY, BEFORE THE NUTTINESS
From her un-pop-tarty behavior on the island of Nevis, you'd never know that Britney Spears was about to descend into Las Vegas madness.
Or something.
"She was there from the 26th of December until the morning of the 31st — and she was with a beautiful blonde girlfriend and some bodyguards," said a fellow guest at the Four Seasons Resort on the posh Caribbean island. "She was completely un-diva-ish in her manner. She always said hello when I passed her, she was very cooperative about signing autographs and posing for pictures, and she seemed thrilled by all the little posses of kids that trailed her around everywhere. She was pretty nice — incredibly friendly, actually — and seemed like a well-brought up girl."
Spears was renting a spacious private villa in the Four Seasons compound and hung out there one night having a bull session with admiring teenagers on vacation with their families.
On another night, the guest said, Spears shooed away a group of younger fans who dropped by.
"Britney and her friend, who was really stunning, were very quiet, just sunning themselves on the beach in their bikinis and getting manicures and pedicures, doing that girl thing," said the guest, a New York author who asked for anonymity. "I heard that one night she got all dolled up and went to a Rasta bar."
The "friend" was actually Spears' cheerleader-cousin, Laura Lynn Covington.
The guest told me that Spears — looking "a little the worse for the wear and maybe about 5 pounds heavier than she'd like" — seemed "a little lonely."
"I can't put my finger on it, but that was my sense," the guest said.
Spears, maybe to assuage that loneliness, ultimately found herself in a Las Vegas wedding chapel walking down the aisle with childhood pal Jason Allen Alexander. They spent 55 hours as husband and wife until the marriage was hastily annulled.
THE BRIEFING
DON'T GET NO RESPECT?: Hollywood money-man Graham King provided 75 percent of the budget for the 2000 multiple Academy Award-winning movie "Traffic," a feather in his cap as a foreign sales agent. But King is apparently not ready to forgive and forget that director Steven Soderbergh and other key players neglected to thank him from the stage at the Oscars. "Soderbergh didn't thank anybody, but the others just, you know, forgot," he complains to W magazine. "I mean, what do they want me to do? Wave a banner from the audience? Come on! The guy who writes the check should be remembered. Am I right?"
THE ARIANNA PRIMARY: Democratic presidential candidate Howard Dean has a new fan: syndicated columnist Arianna Stassinopoulos Huffington. The Greek-born Huffington presides over one of the glitziest salons in Southern California at her gated house in star-studded Brentwood. The ex-wife of onetime Republican Senate candidate Michael Huffington (who spent more than $30 million of his own money to lose to Dianne Feinstein in 1994), she is a Newt Gingrich conservative turned liberal populist, and met the former Vermont governor months ago when he came to dinner with Rob Reiner. In her upcoming column, Huffington derides the notion that Dean is unelectable: "Consider the source: the folks besmirching the good doctor's Election Day viability are the very people who have driven the Democratic Party into irrelevance." She also champions Dean in a soon-to-be published book for Miramax, "Fanatics and Fools: Why George Bush Must Lose So the American People Can Win."


Comment by clicking here.

01/02/04: Where have you gone, Joe DiMaggio!?; "Bachelor" bruises; Returning to the scene of the crime?
12/31/03: Disaster for the defense; no-war Omar; the shoe must go on; more
12/19/03: Bob Shapiro's free commercial?; Are sophisticated and hip New Yawkers easily duped?; Positive Saddam fallout?; Ratty insult?
12/17/03: Magic Mystery Tour?; Russell Simmons battles ink by the barrel; Would it have killed her to say 'get well soon'?; no Gest room
12/12/03: Karenna defends her dad; now she tells us!; say it ain't so, Mo!; more
12/10/03: Man & wife, interruptus; pepperoni has feelings, too; more
12/05/03: The knives are out; Who's sorry now?; JWR in the news
12/04/03: The war of the gest-minnellis; something borrowed, something cashmere; fashion trendsetter, nailed!
12/03/03: Colombian grace under pressure; Lord of the Screwups; more
12/02/03: Curb your anti-Semitism?; fame fatigue?; bowing to pressure?; more
12/01/03: Dennis the Menace strikes again; first literary feud of the holiday season; Norma Jean & Hef in heaven?; the fog of McNamara; more
11/26/03: Catherine Crier raps Jacko's TV defender, refuses on-air hint of racism; At 50, Tina's in full cry; STAY OUT OF HER WAY!; more
11/25/03: The mogul strikes back?; go ahead, make Harvey's day; more
11/24/03: Georgette's pilfered baubles; prosecutor of pop?; absent but not missed?; Norman Mailer's prescription for education reform; more
11/20/03: Is a movie career in store for Maria Bartiromo?; People for the Unethical Treatment of Humans?; more
11/19/03: Scientologists on Razor's edge?; picking a winner?; source on a hot tin roof?; more
11/18/03: Clay Aiken neuters PETA?; THEM'S FIGHTIN' WORDS!; a mural for Joe
11/17/03: When networks attack!; leaky Fawcett; forget the Paris Hilton video!; more
11/13/03: Publicity hounds; Prophetic priest; Dumb and Dumber
11/12/03: Not so Rosie; do you believe in miracles?; catalogue of sins; My Heart Belongs to Koppel
11/10/03: Gen. clark on the Subway diet; life of the party; MTV's Dumb and Dumber?; the hug issue; but does the $6,000 shower curtain convey?; red faces at Buckingham palace?
11/06/03: Let them eat pita?; verbal jousting; pretenders to the throne?
11/05/03: Will Harvey Weinstein and Gregg Easterbrook now be pals?; crazed Quentin; more
11/04/03: Herding off the hipsters; more
11/03/03: Dean's tell-all on himself?; Lisaraye vs. Mya?; the odd couple; no need to panic; just don't call him "Scooter"!; Rosie scenarios
10/30/03: Autumn of the editor?; Cynthia Nixon's split may be costly; 'Burning' questions
10/29/03: Ah-nold, unauthorized!; a dilemma for Melissa Gilbert? not even Frank Gifford can help him now!; nobody wanted Elizabeth Hurley
10/28/03: It's Cher calling!; Brown Alert
10/27/03: Paparazzi uncensored!; where's Aaron Brown?; postcards from the middle; invasion of the party snatchers?; House flooded when not afire?; suspenders of disbelief?
10/23/03: Ace up Howard Dean's sleeve; Woody's ordeal; Paul Simon's kid makes good; the non-beginning of a beautiful friendship?
10/22/03: Showing the flag; Joe Frazier, smokin'!; see Carville bruised-up — sort of
10/21/03: Morris & Jaci's charm offensive; Hell hath no fury; Wintertime for Hitler
10/20/03: Isn't it rich?; men (and the occasional woman) behaving badly; peacenik John Lennon supporting the U.S. military?; courageous Connie
10/16/03: George Clooney and intolerable Drudgery; Cameron goes native; and you thought the war in Iraq was nasty?; now it can be revealed; star wars?
10/15/03: Kerik into the breach?; holiday pander?; "the Dink" corrects the record; more
10/14/03: Madge gets mad, lips are sealed; the candidates who listen; he who hesitates is Beatty
10/13/03: Clothes, but no cigar; New Yorkers put a Sox in it; mad at Matalin?; more
10/09/03: Gray Davis goes to the movies; Ali Wentworth, working blue; Law & Order?; pot of gold at the end of the rainbow room?
10/08/03: Art-time for Hitler; the actress who hates movies; lying "Liam"
10/07/03: Pond scum of the rich and famous
07/24/03: Ali and George, living it up; Mel Gibson's Washington power play
07/21/03: White House smear?
07/17/03: Yet another intern scandal; it's her party and she can pay if she wants to
07/14/03: On the auction block: JFK'S boxer shorts; love bytes the maestro
07/10/03: A hairy situation at Homeland Security; Van Susteren v. Orth
06/30/03: Rep. Patrick Kennedy: I've never worked a (bleeping) day in my life; Drudge's dressing down; Ken Lay's Kerry connection
06/26/03: Rapping the beat
06/23/03: Another Watergate scandal?; AL GORE TV!
06/19/03: Tony Snow, rocker?; that won't be crow on Mr. Carlson's plate
06/16/03: Missing dog, ransom demand, Hollywood ending
06/12/03: Giving both parties the needle
06/09/03: WHAT DID SHE KNOW, AND WHEN DID SHE KNOW IT?
06/05/03: Incoming from Barbara Bush?
06/02/03: Bob Dole's plan for fighting unemployment
05/29/03: Newt's new novel
05/27/03: Hitchens & Blumenthal, together again; He still believes in a man called Hope
05/09/03: Close, but no cigar; Romeo & Juliet with a happy ending?; Geraldo to help Heebs?
05/05/03: So Bill Gates and Tom Brokaw walk into a coffee bar . . .; hotel hell; more

© 2003, Creators Syndicate