Jewish World Review June 22, 2006 / 26 Sivan, 5766

Paul Greenberg
How not to edit
http://www.NewsAndOpinion.com | I can remember, back in journalism school at the University of Missouri, editing copy for the Columbia Missourian.

The other paper in town, the Tribune, would refer to us derisively as "the university laboratory newspaper." The phrase was accurate enough, but the derision was overdone. Because great things have been known to come out of laboratories. And most of us students sitting around the rim of the copy desk, however green our editing skills, had the first requirement of good editors: curiosity.

The second requirement doesn't come as naturally: responsibility. That quality would be the fruit of our many mistakes, and having to correct them — in print. When both curiosity and responsibility are lacking, you have a sure recipe for lasting embarrassment.

Any course in editing could do worse than to start with a case study by David Armstrong in The Wall Street Journal a while back ("How The New England Journal/ Missed Warning Signs on Vioxx," May 15, 2006). It's a step-by-step guide to how not to edit a story.

The result in this case: The once authoritative New England Journal of Medicine waited five years to correct its dangerously misleading coverage of a once widely prescribed drug, Vioxx, and then didn't call it a correction but an Expression of Concern.

The first rule of writing a correction is to call it a Correction, dammit! Not a clarification or amplification or expression of concern. And when an apology is called for, apologize — don't cancel it out by offering it in tandem with an excuse. ("We're sorry, but . . . .")

Almost a year after its original article about the drug ran in November of 2000, the New England Journal's top editor — Jeffrey Drazen — was asked about it on a Seattle call-in program. A local pharmacist who'd been reading up on Vioxx noted that, in a clinical trial of the drug, patients had experienced more heart attacks than the Journal's article indicated.

"It bothers me," said Jennifer Hrachovec, that "there is more data from the trial than has ever been published and the New England Journal still hasn't published an editorial or any kind of update. My concern is that doctors are still using this and exposing their patients to higher risks of heart problems and they just don't even know that that's the case."

Editor Drazen's response at the time: "We can't be in the business of policing every bit of data we put out."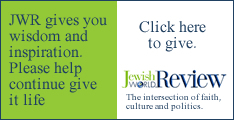 So much for the essential function of an editor, which is to edit, not just serve as an unfiltered conduit for whatever information a drug company gives it.

The Journal declined to print a letter from the Seattle pharmacist and a colleague of hers warning about the dangers of taking Vioxx. It also ignored other reports about the risk of heart attacks after taking Vioxx — one in The Journal of the American Medical Association in August of 2001, another in the form of a caveat that the Food and Drug Administration added to Vioxx's label the following April.

Even now, after Vioxx has been pulled from the market, editor Drazen blames Merck and its employees, along with its consultants, for providing the suspect data that his journal published. "This was an episode where it was clear people had taken data and not reported it fully," he says. Which is his variation on the common American out, "I only work here."

The closest Dr. Drazen comes to accepting responsibility, which isn't very close, is to add, "I have now learned we need to be much more careful." Gosh, let's hope so.

The role of the New England Journal of Medicine in this whole, sad affair is further complicated by its having made about $700,000 by selling some 900,000 reprints of the original article, mostly to Merck.

And the Expression of Concern it finally published seems to have been prompted by a deposition its executive editor was called on to make in connection with the litigation over Vioxx.

Good Grief. If anything else could've gone wrong in the "editing" of this article or in making excuses for it, I don't want to think about it. This is the sort of thing that gives editors nightmares.

Moral of the story: There are editors good, bad and indifferent, but the most dangerous are the indifferent.
Every weekday JewishWorldReview.com publishes what many in Washington and in the media consider "must reading." Sign up for the daily JWR update. It's free. Just click here.

JWR contributor Paul Greenberg, editorial page editor of the Arkansas Democrat-Gazette, has won the Pulitzer Prize for editorial writing. Send your comments by clicking here.

© 2005, TMS