Jewish World Review Dec. 1, 2003 / 6 Kislev, 5764

Tom Purcell
Joyless, selfish children
http://www.NewsAndOpinion.com | Robert Shaw would love my parents.

Shaw is a psychiatrist and a critic of the way many children are being raised these days. He shares his concerns in his book, "The Epidemic: The Rot of American Culture, Absentee and Permissive Parenting, and the Resultant Plague of Joyless, Selfish Children." (Click HERE to purchase. Sales help fund JWR.)

Shaw says that teachers and grandparents have been complaining for years that today's children are out of control. Why are kids out of control? Because too many parents are training them to be so.

Remember the two fellows who killed and wounded their fellow students at Columbine high school? They had all the advantages money could buy, but they completely lacked empathy for others.

And what of the terrorists who so willingly killed thousands on 911? Their "cause" was far more important than their concern for the thousands of innocent people they would inflict great horrors on.

"If we as parents don't 'train' our children in constructive, safe, and expressive ways of operating in our society, their natural drive to connect with someone or some idea may well lead them toward some of the most destructive behavioral manifestations," writes Shaw. "They'll be 'trained' all right, but perhaps by wayward peers, gangs, the media, or radical religious cults."

So what is the solution? Some might suggest expensive studies to analyze the challenge. Others might suggest costly new government programs. But Shaw says the solution is much simpler than that. More parents need to be like parents of old - like my parents raised me.

My parents knew long ago it was a bad idea for them to be our best friend. No, their job was to watch over us and nurture us with a firm hand. Sure, there would be friction, but friction is how you turn rough stones into polished gems.

My parents knew that kids long for a set of moral boundaries - and they want to face the consequences when they step outside of those boundaries. They knew that kids really want chores. They want set times for family dinner, for bedtime, for waking in the morning and preparing for school. They want structure.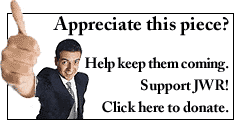 We weren't allowed to watch much television, and that was long before so much garbage polluted the airwaves. We were taught to be polite and treat others with respect. We were taught to be good citizens.
And we didn't have many toys at all. Shaw says the piles of toys we give our children don't bring them much happiness anyhow. It's much better to play catch in the back yard, as I spent hours doing with my father as a kid.
I was at a family outing last summer and the discussion of childhood came up. The people in their late 60's and 70's were in agreement about one thing: they feel sorry for kids today.
These people grew up in the city. They had no money, but they had no idea they were poor. They didn't have many toys or clothes or scheduled activities to go to, but goodness did they have fun. They had parents who loved them and they had their imaginations.
They played stickball, jumped rope and invited dozens of other activities. They sat on porch stoops with their parents and grandparents in the evenings. There were lots of colorful people in the neighborhood who watched out for them, and a good conversation could break out at any moment.
They were unaware of it then, just as I was unaware of the many blessings I had growing up as a child, but they had an abundance of everything the human heart longs for - love and friendship and lots of laughter and fun - and a scarcity of the superficial things so many of us are chasing now - newer, bigger, shinier things.
It's amazing that we have to read books to remember to relearn common sense that was so clear to people in prior generations. It makes me all the more thankful I was raised by two people who got it so right.
Enjoy this writer's work? Why not sign-up for the daily JWR update. It's free. Just click here.

Comment on JWR Contributor Tom Purcell's column, by clicking here.

11/21/03: Thanksgiving, updated for our times
11/14/03: Hang in there, tubby America, your day in the sun will come
11/07/03: Morale at Veterans' Day
10/31/03: The Big Picture
10/24/03: A sorry bunch
10/17/03: Conversation with a typical poll respondent?
10/10/03: Men and women and brains
10/03/03: Iraqi Pork
09/26/03: They would not leave
09/19/03: A radical idea
09/12/03: Food Guide Pyramid has a "stupidity factor"?
09/05/03: Flag waving and football cheering
08/29/03: People who have it all, too often don't
08/25/03: Attack of the 'virus twits'
08/08/03: Why not have a whole slew of the world's dignitaries and leaders come by to visit you?
08/01/03: Do you really want to live until 500?
07/18/03: "Ain't-my-fault" lawsuits are becoming more creative
07/18/03: The real story never makes for good summertime drama in Washington
07/11/03: Government bureaucrats, not elected officials, are really the ones determining what people and organizations can and can't do
07/03/03: Overworked Americans
06/27/03: The Metrosexual Male
06/20/03: Crime Etiquette in Washington, D.C.
06/13/03: My Father, the Thief and the MGB
06/05/03: An Open Letter to Bill and Hillary
05/30/03: We are a busy people
05/23/03: Liar, Liar
05/16/03: Laffer all the way to the bank
05/09/03: My mother's house
05/02/03: Teaching the Iraqis how to protest
04/25/03: Iraqi TV
04/21/03: Explaining Democracy to the Iraqis
04/11/03: Major increases to the beer tax? That's a cheap shot right to the beer gut
04/04/03: War humor
03/31/03: Dolphins, PETA and the USA
03/21/03: Traffic Wars
03/14/03: Ronald Reagan's St. Patrick's Day
03/03/03: My Family's Tragic Secret: We're French
02/21/03: I'm worried about my people
02/14/03: George Washington Makeover
02/07/03: Making quiet sacrifices
01/24/03: "Gimme the, goo-goo, gah-gah, remote!"
01/21/03: "Misunderestimated"
01/10/03: Republican night life
01/06/03: Exercise pills
12/31/02: They provide unending joy to those who are wise enough to let them in
12/13/02: Hurried Man Syndrome
12/06/02: In DC, snowstorms have important ramifications --- or, at least, they should
11/26/02: Police advertising
11/15/02: An Interview with Osama
11/01/02: How to vote in America
10/25/02: On edge in Washington, D.C
10/11/02: Giving new meaning to "selling your body"
10/04/02: Bush's Angels
09/27/02: Conservatives, Liberals, Dick Armey and Barry Manilow
09/20/02: Are SUV drivers are the new GOPers?
09/13/02: Bubba is Dubya's man
09/06/02: The Freedom to Picnic
08/16/02: Ah, the $izzle of anti-terrorist pork
08/09/02: Vacationless prez and gutless Americans
07/26/02: Study gives women permission not to hide their emotions
07/15/02: Patriot food
06/28/02: Eavesdropping on a San Fran classroom
06/21/02: The crowded skies
06/14/02: Contemporary Father's Day: A conversation for the ages
06/07/02: Legal rights for animals?
05/19/02: Advice for prom goers this year: Hold onto your money
05/10/02: Don't take her for granted
05/03/02: Letter to the parents of a tubby teen
04/26/02: Zacarias Moussaoui gets expert legal advice
© 2002, Tom Purcell