Jewish World Review Nov. 25, 2003 / 30 Mar-Cheshvan, 5764

Roger Simon
It's debatable


http://www.NewsAndOpinion.com | NEW YORK — Tom Brokaw enters the 14th floor conference room at 30 Rockefeller Plaza through a side door. He is wearing a zippered black sweater and carrying a cardboard cup of soup. He has glasses on. The people in the room fall silent.
This meeting has been convened to plan this weeks debate among the Democratic presidential candidates in Des Moines, Iowa, which NBC News and MSNBC will produce and which will be re-run many times throughout the week, including on Thanksgiving Day.
An 18-point agenda for the meeting has been distributed and it includes everything from "Candidates — movements, handling" to "Press room/Spin Alley." It is like planning a small war. Or a live TV show.
Though "Brokaw speaks" is not on the agenda, everyone expects him to do so. He is the anchor and managing editor of the NBC Nightly News, a best-selling author and the winner of numerous awards. The first presidential election he covered was in 1968. This will be his last. He is 63 and will retire from the Nightly News at the end of the 2004 presidential campaign. This fact tends to heighten the events he participates in.
He will moderate and be the sole questioner of the candidates at the debate in Des Moines. He has set an extremely high goal for himself and the 100 or so NBC employees who are actively working on the debate. "I want," Brokaw tells the group, "to try to make it memorable."
Glances are exchanged. "Informative" would be hard enough. "Watchable" may even be a challenge. But "memorable"?
Four debates officially sanctioned by the DNC have already taken place this year as well as dozens more unsanctioned debates and forums. A few have been interesting and one or two even made news for a day or two. But memorable is going to be one tough hill to climb.
Brokaw intends to go for it, however. And the first way he intends to achieve it is to knock the candidates off balance. "Because the (candidates) will come to this with their eyes semi-glazed over because they've been to so many of these, we have to get off to a very fast start," Brokaw says.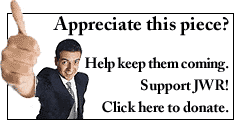 He does not, he explains, want the debate to be about the "fine print" of the campaigns. He does not want it to be about "the health care niche of Gephardt or the John Kerry Vietnam veteran niche" but rather about the candidates' "character and their values, and their vision and their feelings about each other."
His big goal, Brokaw says, is that at the end of two hours the audience will have a much better sense of the "whole person" and "what drives them as human beings as much as presidential candidates."
One might be tempted to say "easier said than done" but Brokaw realizes that. "I am still working through my own mind about the questions," Brokaw says, "and how to orchestrate this on stage." One of his strategies is going to be to interrupt the candidates to ask "a counter-intuitive question" in the middle of any long, scripted answer. "If they get into a big anti-Bush economy screed, I may interrupt that with another kind of a question," Brokaw says. "We will try to get at them and make them think on their feet. I want the viewers to see how these guys react."
In other words, the candidates will probably hate this debate.
Some months ago, the candidates asked the Democratic National Committee (DNC) to step in and impose some order on the debate process for two reasons: First, they were getting too many invitations and wanted the DNC to sanction six debates only. This would give the candidates an excuse to turn down other offers. (As it turned out, it gave them an excuse, but not the guts. The candidates found it impossible to refuse the unsanctioned invitations of such groups as the NAACP. )
Second, before the sanctioning process was set up, ABC held a debate in Columbia, S.C., moderated by George Stephanopoulos. It received good reviews from journalists, but was loathed by the candidates. ABC made the candidates sit at desks on the stage while Stephanopoulos strode around in front of them asking questions.
"They hated George standing over them," a Democratic strategist familiar with the debate negotiations said. "They hated sitting at those desks. They hated that the debate seemed to be focused more on George than on them. They were concerned that everything had been done to promote Stephanopoulos and to make it his show."
So the DNC stepped in and began discussions with the networks for carrying sanctioned debates. But before the networks could get a debate, they had to outline the formats they wanted to use, and the DNC, on behalf of the candidates, could negotiate. "The first thing they wanted was no more little damn desks," one consultant said.
The complaints did not stop with the furniture, however. After a CNN debate, many of the candidates were angry with the performance of moderator Judy Woodruff. Though Woodruff is held in very high regard and has never been considered a showboat by her fellow journalists, many of the candidates didn't see it that way. They hated the "two-shots" that showed Woodruff walking over to the candidates to ask her questions, and they hated what they saw as her "high profile" during the debate.
"She was in nearly every shot!" one candidate complained. One senior Democrat put it this way: "In general, the candidates do not want a moderator of greater stature than the candidates."
Which means they are really going to hate the NBC debate.
Though some of the moderators and questioners at prior debates have been people of considerable reputation and even fame, Brokaw is the first superstar to moderate a debate this year, the first network anchor, the first moderator more recognizable than the candidates themselves.
This gives him an advantage: Viewers see Brokaw as both likable and an authority figure and will not take it well if a candidate tries to be dismissive of him or slide away from his questions.
And though Brokaw recognizes the debate is about the candidates and not about him, he does intend to facilitate things by getting in the candidates' faces.
Later, in his comfortable, but modest-sized office, filled with family pictures, awards and memorabilia, Brokaw says he realizes there is little that candidates hate more than surprises.
"But, you know," Brokaw says, "that's part of the risk that they have to take. I mean, part of our job is to act as the advocate of the audience and the voters and try to draw them out so that voters don't get just an infomercial. Why give up two hours of your time as a viewer if you think you are going to get one canned campaign speech after another? It's hard to convince campaigns of this, but it's in their interest, frankly."
Every weekday JewishWorldReview.com publishes what many in Washington and in the media consider "must reading." Sign up for the daily JWR update. It's free. Just click here.
Comment on JWR contributor Roger Simon's column by clicking here.

© 2002, Creators Syndicate