Jewish World Review August 13, 2003 / 15 Menachem-Av, 5763

Roger Simon
Daley's kid is a force to be reckoned with in American politics


http://www.NewsAndOpinion.com | CHICAGO — All nine Democratic presidential candidates are gathering down at Navy Pier, the biggest names in the American labor movement are over at the Drake Hotel, and Chicago Mayor Richard M. Daley has other plans.
"I'll be watching the White Sox," Daley says.
So no drop-by to let the candidates kiss his ring? No appearance to let labor leaders kiss his ... mistletoe?
"The Sox are playing Kansas City," Daley says in a tone that suggests that if you don't get that, you just don't get him.
With a large fish tank behind him where blue and yellow tangs and blue damsels circle and dart, Daley sits at a paper-strewn conference table in his fifth-floor working office at City Hall. He has no desk. There is a desk in his ceremonial office next door, but that is his father's desk and Daley uses it only when dignitaries visit.
In his fifth term, Daley is the second-longest-serving mayor in the city's history, ranking just behind his late father, Richard J. Daley. Though the current Daley was originally dismissed as a "dese-dem-and-doser," who would quickly be swamped by racial divisions, failing schools and rising crime, he now presides over one of the few cities in the nation where the population has grown, median household income has gone up and home ownership in the city is increasing at a faster rate than in the suburbs.
Daley turns his chair away from the conference table and talks about how in a time of scant resources he must plan very far in advance and how neighborhoods have to trust him when he promises them a "new school in 2020 and a new library in 2030."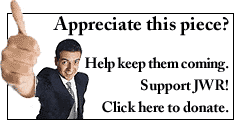 When I suggest that he may still be mayor in 2030, he throws back his head and lets loose a series of booming laughs. But, gee, he'd be only 88.
Though not the kingmaker his father was — the rules of the game have been changed, and today primary elections, not party bosses, pick presidential nominees — Daley is a force to be reckoned with in American politics.
Illinois almost always picks winners in presidential elections, though in 2000 George Bush became the first Republican in history to win the presidency without winning Illinois. (He had a little help from the Supreme Court.)
Daley says all the Democratic candidates have come to see him except Al Sharpton and Dennis Kucinich (maybe they're afraid he wouldn't take their calls), and though Daley will not endorse in the primaries, he will work for the party's nominee.
He will not watch the nine Democrats debate at the AFL-CIO forum at Navy Pier this evening (the White Sox will beat Kansas City 5-4 to Daley's delight; he grew up a few blocks from where the Sox play), but there is no need.
Since most of these presidential forums have been sponsored by Democratic special interest groups — labor, minorities, gays and lesbians, etc. — they have become pander-fests, with the candidates elbowing each other to see how much they can promise how fast.
But even this is getting harder, as the special interest groups (though not necessarily the candidates) are growing more sophisticated. Andrew Stern, president of the Service Employees International Union, the largest union in the nation, is in Chicago to watch and listen to the candidates, but he is looking for more than pander and promises.
"We want to try to take a look at candidates in a more vibrant forum than lining them up in a row on stage," he says. "So we found a group of young, struggling, independent filmmakers, gave them a budget and asked them to spend a day with the candidates and try to make a film to express who this person really is."
In September, the films will be shown at a meeting of the union's political activists. Stern specifically told the filmmakers that he was not interested in the policy positions of the candidates. (He already knows them.)
"We want to know what makes them tick," he says. "Who are they? What values do they hold? Can they connect with people? These days, people want to know who their presidents really are."
Toward that end, Stern instructed the filmmakers to capture "the soul" of each candidate.
And there better be at least one thing lurking in those souls, Mayor Daley says: passion. "It can't be just a job to you," he says. "It can't be just bureaucratic. If it is, people sense that."
But can George W. Bush be defeated by any Democrat?
"Without passion, anybody can be defeated," Daley says. "Even myself."
Every weekday JewishWorldReview.com publishes what many in Washington and in the media consider "must reading." Sign up for the daily JWR update. It's free. Just click here.
Comment on JWR contributor Roger Simon's column by clicking here.

© 2002, Creators Syndicate