Roger Simon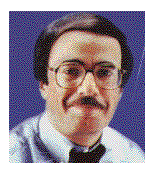 Why Clinton keeeps "going and going and going"
WASHINGTON -- Every time it looks like Bill Clinton is headed for real trouble, the same people keep bailing him out: his enemies.
First, consider the independent counsel investigating him for financial and sexual improprieties: Kenneth Starr.
Most people would like independent counsels, armed as they are with vast powers and vaster budgets, to be fair and impartial.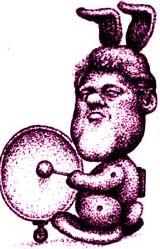 Yet Starr has long participated in right-wing causes, including those extremely hostile to Clinton.
This is certainly not illegal. But it gave the White House an opening to attack Starr, and it was an opening that Clinton operatives drove a semi-trailer truck through.
The White House media operation, which is an awesome thing to behold, painted Starr not just as a conservative but a right-wing zealot out to destroy the president at the expense of the truth.
This is the argument Hillary Clinton made when she said all the accusations against her husband were coming from "a vast right-wing conspiracy."
In this manner, the White House is able to avoid giving details about the specific charges: What was the relationship between Clinton and Monica Lewinsky? How many times did she visit him in the Oval Office and for what purpose? Did he intervene to get her jobs and why?
But the White House will not answer these questions. Instead, the White House says: Look, the president is the victim, not the perpetrator. He is the victim of the right-wing loonies, and we're not going to answer questions about specifics.
Starr is not the only person investigating Clinton. There is also Rep. Dan Burton, Republican of Indiana, who is chairman of the House Government Reform and Oversight Committee.
Burton is obviously a partisan, and there is nothing wrong with that. But he has managed to forget that when you are the head of an investigation, you are supposed to abide by certain rules of fairness.
So when Burton described Clinton as a "scumbag" not long ago, it made a lot of news, but it eventually blew over.
True, it is not a dignified comment for a member of Congress to make, but Burton is not particularly dignified, and neither are the things that Clinton is accused of.
But then, Burton made a real misstep: He had obtained tapes of telephone conversations between Hillary's former law partner, Webster Hubbell, and Hubbell's wife when Hubbell was in prison for defrauding his law firm and legal clients.
The transcripts that Burton released to the press and public looked devastating. They gave the appearance that Hillary Clinton may have joined Hubbell in fraud.
And the tapes caused a huge stir. But then, the Democrats on the committee took a closer look at the transcripts and found that Burton had sliced and diced them, leaving out material that seemed to exonerate Hillary.
For instance, Burton left out that part of the tape in which Hubbell says of Hillary: "She just had no idea of what was going on. She didn't participate in any of this."
There were more examples, but it seemed like every time Hubbell said something that got Hillary off the hook, Burton excluded it from the transcript.
Rep. Henry Waxman, Democrat of California and a member of Burton's committee, wrote a letter to Burton saying: "There was a systematic effort to mislead the public. Crucial passages that appear to exonerate Mr. Hubbell and the first lady have been deleted. The text of other passages has been so heavily paraphrased that the original tape is barely recognizable. In at least one instance, you or your staff apparently simply made up text."
The last reference is to a conversation Hubbell had with his lawyer in which Hubbell referred to the "reality" of being in prison, but in the text released by Burton, the reference is changed to the "Riady" family of Indonesia, large contributors to the Democratic Party.
At first, Burton did what he always did when there is a controversy over his behavior: He stonewalled.
He said the accusations that he had unfairly edited the transcripts were "rash" and that he was "very fair and even-handed."
That was Monday. Tuesday, Burton ousted the aide, David Bossie, who had edited the tapes.
In politics, this is called "throwing a body from the sled." You throw somebody to the wolves to slow the wolf pack down. Newt Gingrich, who had futilely advised Burton to bring in a neutral third party to edit the tapes, said Burton "had fired the one person he should have fired."
The Democrats were largely silent. They don't need to say a word.
As long as controversy is focused on the Republicans and not on Clinton, the Democrats are happy as clams.