Jewish World ReviewAugust 28, 2003 / 30 Menachem-Av, 5763

Stanley Crouch
Refinement drowns
out pop chaos

http://www.NewsAndOpinion.com | It is inevitable that we lose more and more people who represent for our culture higher versions of ourselves. It is not always inevitable, especially in a time as decadent as our moment, that people from the best elements of show business will be recognized as supreme human alternatives to the ongoing garbage, chaos and greed of our species.
But this month, at the Blue Note, jazz musicians and listeners came together to celebrate the 85th birthday of Hank Jones. Jones is not only one of the greatest piano players to have arrived from the world of jazz, he is a symbol of something we sometimes seem to have forgotten in our time. In his taste, his manners, his wit, his professionalism and his belief in the weapon against ignorance that we know as refinement, Jones stands in for all the best that our nation has produced in any era.
Hank Jones shares those standards that underlie our country's finest victories - gleaming workmanship and empathy. As a jazz musician, he is an artist who achieves individuality in a way that does not express the grand sorrow of alienation, but the grand collectivity of working to make everyone else sound good at the same time.
As a professional for more than 60 years, Jones is not so much a member of a dying breed as he is proof that such qualities of finesse and style can maintain themselves under even the most trying circumstances. He came through racist periods with the best answer to stereotypes, which was consistently high quality. If one wanted it more than well done, Jones could do it, which is why he helped break the color barriers in the recording studios and in television orchestras. Along the way, he performed with almost every one of the most supremely talented jazz artists and popular music entertainers of our time. Under his own name, Jones recorded some of the best music his idiom has produced.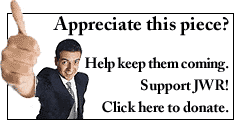 So all that jazz and the color-blind utopia that it represents was in attendance at the Blue Note to celebrate this great man and the tradition out of which he arrived. On that same bandstand where the kings and queens of jazz have been presented for the last couple of decades were musicians young and old, black, brown and white.
In the audience were people from all over the world who possessed that special recognition of human value and community that is central to jazz and to New York and to the most uplifting and humbling human occasions anywhere on Earth.
A signal moment came when Roy Haynes, a genius of jazz percussion, spoke of having first worked with Jones in 1952, when they accompanied Ella Fitzgerald. The warmth and the undaunted elegance of the world these artists made and the inspiring sense of community that their art offered all who would listen became palpable. Even those who didn't know suddenly came to know.
As we would hope, the love came from within the music itself. Pianist James Williams organized the whole affair, and the musicians came forward, and the audience, so symbolic of New York, came to the Blue Note, where the meanings of elegance and craftsmanship were made evident once more.
Like this writer's work? Why not sign-up for the daily JWR update. It's free. Just click here.
JWR contributor and cultural icon Stanley Crouch is a columnist for The New York Daily News. He is the author of, among others, The All-American Skin Game, Or, the Decoy of Race: The Long and the Short of It, 1990-1994,       Always in Pursuit: Fresh American Perspectives, and Don't the Moon Look Lonesome: A Novel in Blues and Swing. Send your comments by clicking here.

08/14/03: Hip hop's thugs hit new low
07/15/03: Target gangs — terrorists of the cities
07/08/03: Prez is making inroads with blacks
06/24/03: It's not profiling, it's good policing — and it works
04/22/03: America is just built to succeed
04/15/03: Being top dog requires bark, bite & brains
03/25/03: New Yorkers know why we are fighting this war --- sadly
11/26/02: Miss World riot: The new lynching
08/23/02: Little Leaguers, not thugs, are the mainstream
08/05/02: Bigger boom means, alas, a bigger bust
07/26/02: Sharpton just can't get off the high wire
07/08/02: U.S. is better than founders ever dreamed
07/01/02: Aid to Africa helps fight terrorism
06/26/02: Glimpses of threats fortify U.S.
06/14/02: U.S.'s Own Powder Keg --- Convicts & Converts
06/04/02: Only the evil escape lives of pain & sorrow
05/31/02: A Better FBI? I'll Believe It When I See It
05/24/02: This Is War, & Rudy's Still Giving Good Counsel
05/22/02: Our culture is becoming cartoonish
05/14/02: A chance to sew up new allies
04/30/02: Time to get serious on immigration
04/18/02: When it comes to race, we're all mixed
03/27/02: Civil rights groups are neglecting a profound crisis in their midst
03/12/02: Race-baiters can forget this Tex. case
02/26/02: The unmasking of a phony black hero
02/06/02: I will not call shots based on skin color
02/04/02: Saying No to Tyson: Integrity Beats Out Greed
01/28/02: If Mike Tyson's a monster, he had lots of help
01/18/02: The 'Roots' of huckster Haley's Great Fraud
01/09/02: U.S. can't let its guard down now
12/31/01: If the price is right --- just do it!
12/21/01: 'American Patriots': Book hat's a Gift for All Seasons
12/04/01: Tightening our immigration policies is cruel?
11/29/01: Modern-day abolitionists need help
11/27/01: bin Laden has exposed hard truths
11/20/01: Facing the hard truth about Africa & slavery
11/13/01: Let military run security for air travel
10/23/01: The media, where threats to flesh and blood have little meaning
10/17/01: Red, White Blue, black and white
10/11/01: We stand armed with compassion
10/05/01: Drawing the line on racial profiling
09/14/01: Let's rise above worst instincts
09/07/01: HBO's now big shaper of culture
08/21/01: Is Sharpton a changed man?
08/03/01: A writer misuses the great Louis Armstrong
07/20/01: When murder is justified
07/06/01: America's democracy has a music to it
06/29/01: The soul and pluck of women are to this nation's development
06/22/01: This history is music to my ears
06/08/01: A School Succeeds, A Union Fails
06/05/01: Sharpton's rise and fall
05/25/01: Third World Unity? Sorry, It's Just a Dream
04/13/01: Two murderers, two twisted fantasies
04/06/01: The problem with art is artists
03/16/01: Bush still has some pretty serious image problems he better address ASAP
03/09/01: Of gangsters, gangstas --- and spin
© 2003, NY Daily News