Rabbi Avi Shafran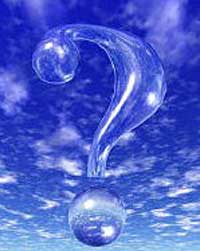 The right question
http://www.jewishworldreview.com | In the wake of the Columbia disaster, there has been much anguish among thinking men and women over not only the terrible loss of seven precious lives but over what one columnist called the "spooky" nature of the tragedy.
Not only did it come sandwiched, historically speaking, between a major terrorist attack on our country and a looming war against a frighteningly sinister dictator accused of planning mass destruction, but it took the life of the first Israeli astronaut. Not to mention that he was one of the pilots who took out an Iraqi nuclear reactor two decades ago, the son of Holocaust survivors and someone with sufficient Jewish sensitivity to have taken a Torah, itself a Holocaust survivor, with him into space.

Even without the glee that was voiced in some Arab countries over the tragedy, the symbolism of the loss was excruciating. Americans and Israelis have once again been united in grief. And for Israelis in particular the pain was deepened by the sheer relentlessness of recent years' bad news, by what an Israeli journalist called "this hope that keeps shattering, the hope of freeing ourselves from our gravitational destiny, of floating in some weightless normalcy in utter disregard of the gravity of our existence."
Countless minds twisted themselves around the question of what to make of it all. How are we to understand such adversity? Or, as Slate's William Saletan asked, in the title of a column, "Is G-d on Our Side?"
While understanding may be a possibility when looking back on a historical period with the hindsight of many years, it is seldom an option when in the midst of a maelstrom. Life is full of mysteries and incomprehensibles, and history -- in particular, Jewish history -- has no dearth of unfathomable tragedies.
We are not promised comprehension or asked for approval. "Without your consent are you born," the rabbis of the Talmud taught, "without your consent you live, without your consent you die and without your consent you will have to make an accounting of your actions before the King of kings."
If we are asking to make sense out of things, we are asking the wrong question. The right question, from Judaism's perspective, is a straightforward one: "What are we to do?"
We have been made to suffer. We have endured what the Talmud calls the "hiding of G-d's face" --- His pretending to not care, despite our knowledge that He does. What can we do, our question must be, to merit His uncovering His face, His provision of protection and help?
The answer, as it always does, lies in our commitment to being better, better people, better Jews. The Jewish reaction to such adversity is to summon the determination to improve. We may not be able to understand the present, but we can have unimaginable impact on the future.
No one of us can know why we are being so dreadfully tested; all we can do is mourn together.
And ask the right question.
And act on the answer.
Appreciate this writer's work? Why not sign-up for the daily JWR update. It's free. Just click here.