Jewish World Review

Tools, hardware stores increasingly popular with women

http://www.jewishworldreview.com | (KRT) When it was time for Alissa Kaiser, a senior at Southern Methodist University, to move into a Dallas apartment for the fall semester, she needed a little help.
So her mother, Sandy, gave the 21-year-old student a starter tool kit and hammer. "The things that work really well for men don't really work well for women," Sandy Kaiser said.
"If the tools don't fit, you're not going to do as much," Alissa Kaiser said after using them to install towel racks in her bathroom and hang pictures and portraits on her walls.
Two months ago, the Kaisers heard about Tomboy Tools, one of a growing number of companies that recognize the growing number of women who are doing it themselves: fixing up the house and building things.
Tomboy is a direct-sales company based in Denver that markets a line of cordless drills, hammers, gardening equipment and detailed instruction manuals that appeal to women. Launched in 2000, the company started nationwide direct sales through independent representatives last August.
"We didn't want our tools to just hang on a shelf, we wanted to combine education with great tools because we knew that's what we [women] needed ourselves and to show women how the tools work," said Sue Wilson, co-founder, president and chief executive for the privately owned company.
Wilson noted that the high-quality, lightweight tools do not come in pink.
The company uses sales techniques pioneered by Tupperware: sales parties for potential clients that show how to use the tools for everything from fixing a toilet to laying tile.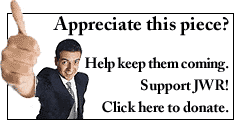 Janet Rickstrew, another co-founder and the company's chief operating officer, says Tomboy's recognition of a female market has caused the big home improvement chains to emulate the startup.
"We recognized it three years ago, and the big-box stores are just now recognizing it," Rickstrew said. "And to be honest, it's because of us."
Sears, Home Depot, Lowe's and Ace Hardware stores are among the growing number of franchises that are noticing the increasing trend of female tool shoppers. And they are doing what they can to cash in on the boom.
"I don't think that there's any tool companies that need to do much these days to lure more and more women into the stores," said Henry Ferris, Craftsman brand director for Sears. "We have a lot more women who are coming in and buying our tools and becoming more serious about their tool use."
He said the 75-year-old brand has redesigned its tools to make them more ergonomic, durable and lighter in weight while Sears has made the showrooms more inviting with wider aisles and better lighting.
"It's not like walking into your old hardware store," he said.
Ferris said he has noticed more women buying tools in the past five years. Home improvement TV shows have heightened an interest of taking on projects, he said.
Another indicator is the number of women in the Craftsman Club, an association of 7 million tool enthusiasts, Ferris said. He added that taking on your own projects is also cost-effective.
And businesses are catering to homemakers, construction workers, carpenters and women who want to do their own projects.
In 2002, 35.3 percent of machine operators, assemblers and inspectors were women, and women made up 2.4 percent of workers in the construction trade and 4.5 percent of mechanics and repairers, the Bureau of Labor Statistics reports.
Today, more single women own homes and more women head households, according to the Census Bureau.
Mandy Holton, spokeswoman for Home Depot, said half its customers are women. The company's two do-it-herself workshops this year had 40,000 women one month and 60,000 attendees another.
"As far as me and my friends, we're the ones doing the work, not our husbands," said Tomboy Tools user Christi Hutchins, 47, of Arlington, Texas.
"Women are the ones doing the work around the house. . . . I don't have to wait for the man to do it."

Chris Carden, assistant manager at Westcliff Ace Hardware in Fort Worth, Texas, said his store ran out of a popular hammer marketed for women in August.
"We sold out and couldn't get any more out of the warehouse," he said. "It's a matter of demographics," said Robert Robbins, owner of Poly Ace Hardware in Fort Worth.
"I have women in their 60s who are just learning to do these things for themselves," said 61-year-old Tomboy Tools sales representative and trainer Evelyn Maley of Abilene, Texas.
John Galeotafiore, director of testing for the recreation and home improvement department for Consumer Reports in Yonkers, N.Y., said combining the sale of tools and educating women on how to use them is a new concept. But marketing them to women is not a new idea.
"I don't know how excited women are going to get over drills and hammers, but with the home parties, I think there's a hard-core group of women who look at tools," he said. "Unless you have a comprehensive line of tools, it just looks like they [Tomboy Tools] are at the very beginning of what they're trying to do."
Some say regardless of the marketing approach, a tool is a tool.
"When I go looking for tools, I look for what's there on the shelves," said former carpenter Sherry Haigh, vice president of the Fort Worth chapter of the National Association of Women in Construction and owner of DFW Interior, a remodeling company based in Fort Worth. "I go for the tools that are easy to use and get the job done."
Every weekday JewishWorldReview.com publishes what many in Washington and in the media consider "must reading." Sign up for the daily JWR update. It's free. Just click here.
Comment by clicking here.

© 2003, Distributed by Knight Ridder/Tribune Information Services