Jewish World Review

USS Cole set to begin first deployment since 2000 suicide attack

http://www.jewishworldreview.com | (KRT) NORFOLK, Va. Its jagged and torn hull fully repaired, its blood-stained decks now polished and shimmering, the destroyer Cole is headed back overseas for the first time in three years.

Friday morning the Norfolk-based ship will head out for its first deployment since Oct. 12, 2000, when two suicide bombers drove an explosive-packed boat into the Cole as it refueled in Yemen. The attack left 17 crew members dead and 39 wounded, nearly sank the ship, and changed the Navy forever.

Normal crew rotations have cleared the Cole of all but 10 who were on board that day. None of those holdovers wanted to talk to the media, according to Navy officials, but many among the current crew of 340 insisted that payback is not part of this mission.

"It's not revenge," said Petty Officer 2nd Class Nancy Patterson, 28. "It's more like we are ready to go play our part now. She was over there ready to play her part but never got a chance."

The Cole will deploy with two other destroyers, Thorn and Gonzalez, to form a surface strike group. Officially part of the Enterprise carrier strike group, which left in October, the three destroyers are scheduled to head to the Mediterranean Sea for about six months.

As it sails, many aboard the Cole are eager to demonstrate the ship's original motto - "Determined Warrior."

"That's the perfect name," said Ensign Chris Cisek, 24, who like many others in the crew volunteered for duty aboard the Cole. "I think that's probably why a lot of people picked this ship. They want to go over there and leave their mark and they want to say, `Hey, you can do what you want to, bomb us, whatever - but we're coming right back at you.'"

Cisek is the son of a New York City Port Authority police officer who survived both terrorist attacks on the World Trade Center, the first in 1993. His dad, who lost 37 fellow police officers in the Sept. 11 attack, called his son's selection of the Cole a "great pick," Cisek said.

The Cole also was Ensign Bralyn Cathey's first pick.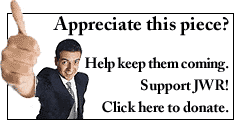 "We may not know the name of any other ship, but this is the one ship name that stood out in my mind," said the 23-year-old graduate of Morehouse College in Atlanta. "I jumped on it as quickly as I could."
Lt. Cmdr. Bob Cepek, the ship's executive officer, said the Cole's many volunteers are not aboard for retaliation.
"I don't think so at all," Cepek said. "I don't think anyone relishes going out there and putting ordnance on top of people. But I think a sense of fulfillment will come when we go out there to do what the ship was designed to do.
"This crew is chomping at the bit to go."
More than 100 members of the Cole crew came from the destroyer Caron, which was decommissioned two years ago. Initially, said Chief Petty Officer Tracy Perry, a mess specialist and former Caron crew member, there were two crews aboard - the Caron's and the Cole's.
"Now we have just the Cole crew," she said. "I was a little hesitant coming here because of what happened, but I'm glad that I did."
Petty Officer 1st Class David Hendricks, a hospital corpsman who is serving aboard his third ship in 13 years of service, calls it an honor to be part of the Cole's crew.
"This is probably the most focused crew I have ever been involved with," he said. "Not only do we work together, we all live together as one big family and everybody takes care of one another."
The attack on the Cole signaled the beginning of the nation's war against terrorism and launched a new era of port security that has forever shifted the way the Navy operates.
Sentries now walk the Cole's decks 24 hours a day in port, a round always chambered in their 9 mm pistols when they are at Condition One, which is most of the time.
Automatic weapons also are ready. Small craft are kept far away. The air is constantly searched. Ammunition boxes, with .50-caliber rounds belted together, hang from weapons at the end of the pier.
It's the same for every other military ship. In addition to anti-submarine, anti-air and anti-surface warfare, anti-terrorism has become a specialty of its own.
"We train for it every day," said Cmdr. Christopher W. Grady, the Cole's commanding officer since January.
Below the main deck, in front of the galley and dinning area where most of the destruction occurred, 17 brass stars are imbedded in the deck as a remembrance to those who died.
Nearby, hanging from a mess deck bulkhead, is a shadow box containing debris from the World Trade Center - metal, marble and glass - presented by the New York Port Authority.
The Cole is sending the port Authority a similar memento, containing pieces of its damaged hull.
And as the Cole prepares to deploy, thoughts of the crew members killed three years ago are always present.
"We have a saying about how vanishing souls help steer the ship," Patterson said, "so we believe we are a little protected by them."
Every weekday JewishWorldReview.com publishes what many in Washington and in the media consider "must reading." Sign up for the daily JWR update. It's free. Just click here.
Comment by clicking here.

© 2003, The Virginian-Pilot Distributed by Knight Ridder/Tribune Information Services