Jewish World Review

Computer makers tailor online deals to turn holiday shoppers into buyers

http://www.jewishworldreview.com | (KRT) Shopping for a personal computer these days means deciding how you want to entertain yourself.

Computer makers know consumers are using their PCs more and more as entertainment vehicles capable of organizing music, storing digital photos and editing home movies. The PC manufacturers - most notably Dell Inc. - have some killer deals for multimedia machines.

We shopped the Web for some of the best bargains, looking for the optimal mix of price, processor speed, memory and multimedia features. The following is a look at the best offerings in several categories.

It appeared earlier this year that competitors such as Hewlett-Packard Co. had caught up to Dell's cut-rate deals. But Dell had the lowest price in almost every category we surveyed, and Gateway Inc. also surprised us with some top-notch laptops.

PC makers change their prices often, so these deals will be around only a short time - hours in some cases. It's worth checking the Web for the latest prices before taking the plunge.

Let's go shopping ...

Low-price desktop - $400 range

We were aiming for the lowest price possible in this category, so we didn't include a monitor as part of our system.

At first, Hewlett-Packard seemed to be serving us well, throwing in a 40-gigabyte hard drive with its $415 A300Y model, which included a CD-RW/DVD drive.

Then we went to Dell.com where we were blown away. For $389, the company doubled our hard drive space to 80 gigabytes and threw in a CD-rewritable drive for free on the Dimension 2400. No DVD burner, but we were willing to sacrifice for that price.

We found a worthy alternative, too - eMachines Inc.'s $399 T2542. It had a 2.5-gigahertz processor, faster than Dell's 2.2 GHz model, which might matter if you want to play video games. The T2542 had a 40GB hard drive and a CD-rewritable drive.

Media Center desktop - $1,100 range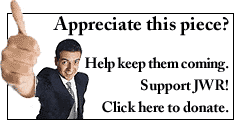 Media Center PCs are supposed to be computers for the multimedia age. They run a special brand of Microsoft Corp.'s Windows that includes software to organize music and photos and to record television shows.
Hewlett-Packard was the first to market a Media Center PC, but it hasn't kept up with the price drops. Its $1,099 M300Y model, with 512 megabytes of RAM, an 80GB hard drive, a CD burner drive and a 17-inch monitor, couldn't compete with Dell's $928 Dimension 4600 at the same specs. Gateway's $1,185 Media Center PC wasn't even close.
Dell's model was cheaper even when we added a DVD burner drive, which is useful with a Media Center PC because you can record your TV shows onto disc.
Another intriguing possibility: a Media Center PC made by tiny ZT Group. The company's head-turning A5090, with a tower shaped like a white cube, sold for $1,010 at the same specifications of the other models.
Low-price laptop - $800 range
Dell Computer's $749 Inspiron 1100 won this round, but it was a close fight.
The model had a 20-gigabyte hard drive, a 2.3-gigahertz processor and a CD-rewritable/DVD combo drive. It was about $50 cheaper than the next-best model, Gateway's $799 M305X.
The Gateway also had a combo drive, a better processor at 2.4 GHz, and a bigger hard drive, 30GB. We tried reconfiguring the Dell machine to beat Gateway's price at those specs, but the Inspiron came out $5 more than the M305X.
High-end laptop - $1,300 range
We couldn't believe the way Gateway shattered the competition at this price. Its $1,299 M350S had a much faster processor - 2.6 GHz compared with 2.2 GHz - and a bigger hard drive - 40GB compared with 30GB - than Dell's $1,299 Inspiron 8500.
And Gateway's model included an 802.11g wireless networking card, which cost an additional $49 at Dell's site. Both PCs included a CD-rewritable/DVD combo drive.
Ultimate gaming machine - no price range
Gaming enthusiasts will take out second mortgages to get the best system that money can buy, so there's no reason to set a limit here.
There are two top processors to choose from: Intel Corp.'s 3.2 GHz Pentium 4 and Advanced Micro Devices Inc.'s Athlon 64 FX chip. The Pentium comes in a nearly $400 model and in an "Extreme Edition" with more on-board memory for almost $900.
The Athlon, just under $750, is a 64-bit processor that will truly come into its own when Microsoft releases its 64-bit version of Windows XP next year.
For graphics, gamers typically prefer ATI Technologies Inc.'s Radeon 9800 XT card or Nvidia Corp.'s GeForce FX 5950, both selling for about $499. And gamers need at least a gigabyte of RAM.
Dell, Hewlett-Packard and Gateway all sell PCs marketed toward gamers, but they're usually more expensive than machines by specialty PC makers, most notably Alienware Corp.
We adored Alienware's "cyborg green" $3,027 Area 51 Extreme, which includes the Pentium 4 3.2 Extreme Edition, 1GB of RAM, a 120GB hard drive and the aforementioned Nvidia GeForce card.
___
PC SHOPPING TIPS
Strategy:
Figure out how much you want to spend and see what you can get for that price. PC makers will constantly try to up-sell you with memory upgrades, but don't second-guess yourself.
Processors:
Speed doesn't matter for Web browsing or word processing, but aim for at least 2.2 gigahertz if you plan on doing digital photography. Digital video enthusiasts should move up to at least 2.5 gigahertz.
RAM:
You'll want at least 256 megabytes of RAM, or random access memory, to run most applications efficiently.
Hard drive:
Hard-drive memory becomes especially useful if you're working with a digital camera or storing lots of MP3 files. Get at least 40 gigabytes on a desktop, 20 or 30 on a laptop.
WEB SITES
www.dell4me.com
www.hpshopping.com
www.gateway.com
www.alienware.com
www.emachines.com
www.ztgroup.com
Every weekday JewishWorldReview.com publishes what many in Washington and in the media consider "must reading." Sign up for the daily JWR update. It's free. Just click here.
Comment by clicking here.

© 2003, The Dallas Morning News Distributed by Knight Ridder/Tribune Information Services