Jewish World Review

Huge spending bill packed with pet projects for powerful lawmakers

http://www.jewishworldreview.com | (KRT) WASHINGTON Congress wants to spend $3 million this year to introduce more young Americans to the game of golf. It wants to set aside $200,000 to subsidize a documentary movie about Kalahari Desert bushmen. It also wants to build a $50 million indoor rainforest in Iowa.

Scattered throughout a massive $328 billion spending bill to pay for highways, health programs and scores of federal agencies are millions of dollars in spending for specific pet projects of influential lawmakers.

The "omnibus" spending bill, which is set for a vote in the House of Representatives on Monday, also contains a collection of policies backed by President Bush that in some instances flatly contradict the wishes of House and Senate majorities, including provisions governing travel to Cuba and restricting media ownership concentration.

The Senate, scheduled to convene Tuesday, is unlikely to take up the bill because Democrats don't plan to be there to vote on it.

Critics say the bill represents a marked shift in how Congress exercises its constitutional power of the purse by changing or setting government policies without congressional review. What's more, the number of lawmaker-specified projects, or "earmarks" in the spending bill - usually for popular programs in their home states or districts - has been rising exponentially since the 1990s.

Consider the $3 million for "First Tee," a Florida-based nonprofit program that provides golf instruction to children and teens in 38 states. Former President George H.W. Bush is its honorary chairman. A bipartisan group of golf-friendly lawmakers in Washington singled out the program for attention after hosting Arnold Palmer and First Tee officials for breakfast in the Capitol last June. Among the hosts was House Majority Leader Tom DeLay, R-Texas.

Advocates say the program uses golf to teach young people life skills. The case for the program is similar to one Democrats made in 1994 for money to pay for "midnight basketball" programs that Republicans derided as a waste of money.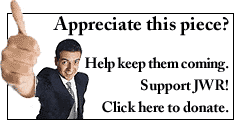 But what Congress giveth, Congress can taketh away. The legislation would cut $92,500 from the Washington Metro subway system as punishment for once accepting advertising that promoted the decriminalization of marijuana. It also would prohibit any transit systems that get federal money from displaying ads that promote legalization or the medical use of controlled substances.
What could sink the legislation is a series of policy provisions in the bill that weaken or sidestep the will of the House or Senate.
For example, though both the House and Senate voted to retain federal rules that limit the number of television stations owned by a single network, the White House urged lawmakers from the Senate and House Appropriations Committees, who were drafting the spending bill, to include a compromise on the question.
At the Bush administration's insistence, appropriators also removed language that would have eased restrictions on travel to Cuba - a provision that had won support in the House and Senate. The White House also forced appropriators to discard House language that would have blocked the administration from giving work currently performed by federal workers to private contractors.
"It may be a signal that the appropriations process is broken," said Gary Bass, executive director of OMB-Watch, a government-watchdog group. "The entire legislative apparatus of openly considering spending - that is through the committee process and public votes - is lost. There is no accountability."
Republicans, who hold majorities in the House and the Senate, defend the system but concede that the president wields significant power if he threatens, as Bush did, to kill a spending bill if it contains policies he doesn't want.
"The White House has a veto, too," said Rep. Ralph Regula, R-Ohio, who as an Appropriations subcommittee chairman is one of the so-called "cardinals" who help run the full panel. "So it is a shared responsibility. The White House position is prevailing thus far. … When you have 100 senators, 435 congressmen and a president sitting with a veto pen, there is a lot of give and take."
In addition, House Republican leadership aides say no policy change is inserted into spending bills without approval from the committee chairman overseeing that area of policy. Also, Stuart Roy, a spokesman for DeLay, said that even with this big-ticket bill, Congress will hold the growth of federal discretionary spending to 3 percent this year.
Even so, over the past 10 years appropriators have become increasingly deft at using spending bills to send federal money home to their constituents. The total number of projects paid for as "earmarks" has gone from less than 1,000 in 1996 to more than 9,300 this year. The amount spent on such projects hasn't increased as dramatically but, nonetheless, has nearly doubled in eight years to about $22 billion this year.
Critics say the process gives undue influence to appropriators and leaves out projects and geographic areas represented by lawmakers who aren't on the right committee.
Sen. Arlen Specter, R-Pa., for instance, is chairman of the Appropriations subcommittee that provides money for the Department of Health and Human Services. That gives him control, among other things, of hospital grants.
The money in his portion of the omnibus bill finances more than 600 projects for the construction and renovation of health care and other facilities, abstinence education and other health-related activities. Of the total projects, Pennsylvania, which has 4 percent of the national population, obtained 9 percent of the money and 18 percent of the projects.
A spokesman for Specter said the state's share of dollars is a function of the disproportionate number of research hospitals in Pennsylvania, as well as of the way such projects are earmarked in the appropriations process.
By virtue of his position, Specter is able to hand out more money than his colleagues. Among such Senate hospital construction dollars, two-thirds go to Republicans and one-third to Democrats.
"As chairman of the subcommittee, the senator gets a fair amount of money to give to Pennsylvania," spokesman Bill Reynolds said.
Specter, who's seeking re-election next year and faces a scrappy primary opponent, also won a $40 million marine cargo terminal for the Port of Philadelphia - a significant plum in a process that usually doles out goodies in six-figure sums.
Some observers complain that the appropriations system is becoming partisan, with the Republican majorities using the process to advance Bush initiatives, prop up incumbents with pork-barrel projects and punish Democrats who stray.
Typically in the House, appropriators divvy up special-project money by allocating 60 percent to the majority party and 40 percent to the minority. But Regula, who chairs the subcommittee for labor, health and education spending, withheld money from Democrats who did not vote for the bill in committee.
"Democrats have always had the reputation as the big spenders, but whoever is in the majority party is the party of big government," said Keith Ashdown, vice president for policy at the non-partisan Taxpayers for Common Sense. "The Republicans are taking it to a higher level; they're using the power of the purse in a partisan way."
Regula defends the system.
"In my bill, every member that voted for the bill has an earmark, or earmarks," he said. "Punish is not the correct terminology. (Constituents) ought to encourage their members to vote for the bill" next time.
Every weekday JewishWorldReview.com publishes what many in Washington and in the media consider "must reading." Sign up for the daily JWR update. It's free. Just click here.
Comment by clicking here.

© 2003, Distributed by Knight Ridder/Tribune Information Services