Jewish World Review

One of the oldest women in the world is living quietly in Missouri

http://www.jewishworldreview.com | (KRT) Katie Bruce has outlived nine of her 14 children.

She needs a walker to get around, doesn't eat solid food anymore, has trouble sleeping at night and she's still adjusting to a new home in Wellston, Mo.

All in all, not too bad for one of the oldest people in the world.

Katie Bruce is 113.

And this holiday season, she has only one wish.

"To live to see another Christmas," she said.

According to a group that tracks human longevity, Katie Bruce could be the third-oldest person in the world.

She's already lived through two world wars and a lot more.

She was born in 1890 when Benjamin Harrison was the 23rd president of the United States, hot dogs were introduced to the United States by German immigrants and Nellie Bly completed a trip around the world by train and steamboat, which took exactly 72 days, 6 hours, 11 minutes and 14 seconds. In St. Louis, the first electric street railway cars started running.

She spent a lot of her extraordinarily long life in Mississippi as a sharecropper on a cotton plantation. She migrated to Chicago in 1963 after her husband, Johnny, died of cancer in 1959. Her daughter Katie Stokes, 61, said another daughter, Lillian Robinson, 66, moved their mother from Chicago to Stokes' home in Wellston last year.

Robinson had been caring for her since 1993, when another relative died after caring for Katie Bruce for many years.

"She's got pretty good health," Robinson said. Other than taking pills for her heart and low blood pressure, her health is excellent,

"I'm doing all right," Bruce said.

The family has no documentation of their mother's age, only that the Social Security Administration lists it at 113.

The Gerontology Research Group, an organization based in Los Angeles, lists 114-year-old Charlotte Benkner of Lima, Ohio, as the world's oldest living person. In June, 113-year-old Cleo Dunaway Craig, of Marion, Ill., died of pneumonia at Heartland Regional Medical Center in Marion.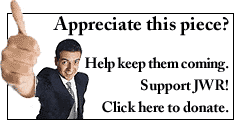 The Gerontology Research Group is composed of researchers who document and validate supercentenarians. A supercentenarian is someone who has lived to be 110 years or older. Currently, the group says there are 45 supercentenarians - 40 women and five men.
The group is trying to validate Bruce's age by researching marriage licenses and census data.
But if you ask Bruce, she doesn't need any validating.
She's 113. Just that simple. And she doesn't have any secret recipes for her long life: "The Lord just let me live."
She was born on the Little Egypt Plantation in southern Mississippi, and when she was 3, her mother, Mildred Williams, died. Bruce married and divorced young before marrying again in the early 1920s.
When she was much younger and much stronger in southern Mississippi, she "did hoeing and picking cotton."
It was a hard life.
She picked cotton alongside her second husband. They raised hogs, cows and chickens. She also reared 14 children of her own and was a domestic helper and nurse to the children of the owner of the cotton plantation where they lived.
"I worked for white folks, colored folks, different folks," she said. "Sometimes it would be kind of hard, sometimes it wouldn't. I raised most of everything we ate - cows, hogs, ducks."
Ed Hunter Steele, 73, of Morgan City, Miss., is a fourth-generation plantation owner who remembers Bruce and her husband as being kind, intelligent and hard-working people. They sharecropped on his family's 3,000-acre estate that used to have at least 50 homes for sharecroppers.
"She was a nurse for my children," Steele said. Her husband, Johnny Bruce, "was in charge of the cattle operation."
That plantation was a half-century and more than 440 miles away from Bruce's new home with her daughters in Wellston.
Robinson says caring for her mother has been challenging.
"It's been kind of hard, but it's fair," she said. "I'm her daughter, and I had to do it. I did it because I didn't want her to go to a (nursing) home. I wanted to take care of her myself as long as I can."
Robinson says that when people in the neighborhood hear of her mother's age, they often ask if they can visit her, and sometimes they do.
"They always ask us if she's got her right mind or if she has Alzheimer's," Robinson said. "We tell them that she's got all of her working parts and all but a few teeth."
Bruce gets around with the help of an aluminum walker. She sleeps late in the day and is awake at night, Robinson said.
She eats soft foods like oatmeal, grits and soup.
When asked what she misses most during the holidays, she says, "I can't stand up to cook, so I just wait around until the others do the cooking, and I do the eating."
And then she laughs.
Not too bad for 113.
Every weekday JewishWorldReview.com publishes what many in Washington and in the media consider "must reading." Sign up for the daily JWR update. It's free. Just click here.
Comment by clicking here.

© 2003, St. Louis Post-Dispatch Distributed by Knight Ridder/Tribune Information Services