Jewish World Review

Hospitals alter equipment, rooms to cope with rise in obesity

http://www.jewishworldreview.com | (KRT) As the obesity epidemic continues unchecked in America, hospitals are being forced to retool everything from beds to operating rooms to treat severely overweight people.

Hospital officials say patients' expanding sizes require larger gowns, wider blood pressure cuffs, reinforced chairs, larger beds, stronger toilet mounts, bigger room and bathroom doorways, expanded showers and even longer syringes and surgical tools.

All that, including room supersizing, comes with a price tag and comes at a time when health care costs are soaring.

Columbia St. Mary's in Wisconsin has expanded six rooms to serve larger patients, said Joyce Talsky, vice president of hospital operations at the Columbia Campus.

"We took a giant step back and said, `If this (obesity) is an epidemic, what do we need to do to accommodate them?' " she said.

The hospital provided sensitivity training to assure that staff did not display "an attitude that is not very friendly" toward larger people, Talsky said.

As at other hospitals, rooms for big patients at Columbia St. Mary's have larger doors, heavy-duty chairs and bigger showers. Special beds convert to a sitting position so nurses don't have to lift larger patients, Talsky said. Larger chairs with arms have been purchased for waiting and consulting rooms.

Hospitals are also seeing growth in the popularity of stomach-stapling surgery.

In 1998, there were 25,800 obesity-related operations in the United States, most of them gastric-bypass procedures. This year, the American Society for Bariatric Surgery estimates 103,200 such operations will be performed.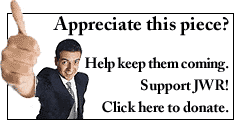 "It's not uncommon anymore for hospitals to care for obese patients," said Lynne Mueller, clinical materials resource manager at Froedtert Memorial Lutheran Hospital, Wauwatosa, Wis., where eventually 32 rooms, or one-fourth of the hospital's rooms, will be sized for obese patients.
The hospital's bariatric clinic is equipped with larger doors and chairs, she said, and the operating room has a larger table and longer instruments.
Costs for hospitals have added up quickly as they have moved to treat obesity.
Wausau Hospital in Wausau, Wis., spent $200,000 this year to remodel rooms, order special equipment and train staff to deal with a growing number of obese patients, said Kent Demien, director of materials management at the hospital.
Some of the equipment purchases included longer needles and syringes, Demien said.
As at Froedtert, the Wausau Hospital has had to install more expensive, floor-mounted toilets in bariatric patient rooms because wall-mounted toilets are designed for patients weighing 300 pounds or less.
"We do spend extra money for heavy patients. It's becoming a bigger and bigger thing in hospitals," Demien said.
The hospital has purchased a motorized bed that nurses "drive" using a set of controls at the top of the bed, Demien said. That eliminates the need to physically push a large occupied bed.
A survey of 69 hospital purchasing executives released Wednesday by Novation, a national hospital supplies company, estimated additional costs associated with treating and accommodating the obese can reach up to $500,000 a year.
The survey showed that 80 percent of hospitals were seeing more obese patients than ever before, and the additional costs of treating those patients ranged from an estimated $500 to $10,000 per visit.
"In the past, larger patients were middle-aged. Now they are in their teens and twenties, and they weigh in at 300 to 400 pounds," said Froedtert's Mueller. The federal Centers for Disease Control and Prevention in Atlanta estimates the care of the obese costs $133 billion a year, she said.
Today, 85 percent of the back injuries suffered by hospital staffs are related to the care of heavy patients, Mueller said.
"Years ago we didn't worry about that. Now, you have to have the proper equipment," Mueller said.
Every weekday JewishWorldReview.com publishes what many in Washington and in the media consider "must reading." Sign up for the daily JWR update. It's free. Just click here.
Comment by clicking here.

© 2003, Milwaukee Journal Sentinel Distributed by Knight Ridder/Tribune Information Services