Jewish World Review

Managers walk a thin line in choosing employees' holiday gifts

http://www.jewishworldreview.com | (KRT) Nobody likes a grinch, and smart managers know that. But holiday recognition and gift-giving is a delicate art in the workplace.

Recognition consultant Adrian Gostick recalled a client who wanted to give the same frilly pewter bowl to all of her employees at a manufacturing plant.

"You can imagine guys on the assembly line opening their gift and thinking `What do I do with this thing?'" said Gostick, with the O.C. Tanner Co., a recognition consulting firm in Salt Lake City. Some mistakes can be offensive, Gostick said, like giving all employees hams, when some may be Jewish or vegetarians. Presenting a bottle of wine to a Mormon or an alcoholic is a huge faux pas. And unless it's known that a black employee celebrates Kwanzaa, don't send her a Kwanzaa greeting card, Gostick advises.

It's important to consider individual preferences, but employers also need to be consistent.

"A holiday gift is a message that says, `Everyone is important to our collective success,'" Gostick said.

In that regard, Michael O'Keefe, president of live events production company Technical Productions Inc. in Olivette, Mo., takes a smart approach. He orders clothing and luggage with his company's logo from Lands' End Inc. Because O'Keefe only has about 12 employees, he can pick different items for everyone. For crewmembers on tour, for example, a duffel bag and a fleece pullover seem appropriate, O'Keefe said. His wife wraps the gifts, and holiday bonus checks are included in the package.

"Everybody likes the almighty dollar," said O'Keefe, but "I think they're happy to get items outside of money," too.

As far as gifts go, there's no need to surprise people. If you let them know what you're planning, they can choose what they want.

Debra Handy, a vice president and office manager for the North Central Region offices of architectural firm Hellmuth, Obata + Kassabaum Inc. said the firm asks employees to choose between a cooked turkey or ham, a bottle of wine or a fruit basket. The wine is for vegetarians, and the fruit basket is for vegetarians who don't drink.

"We've done other things in the past . … but they didn't go over as well as the turkeys and hams," said Handy, who works in the St. Louis office. "Everybody can use them for their family dinner."

Giving out meats in the office is a problem, though, if some employees aren't there to claim them. "This year we're doing just the gift certificates" for Honey Baked Ham Co., Handy said.

She said the firm also holds an off-site holiday lunch and gift-giveaway.

At a large company, it's a good idea to emphasize a personal touch, Gostick said. At its holiday lunch at its St. Louis headquarters, A.G. Edwards Inc.'s chief executive, Robert Bagby, shakes hands with employees as they wait in line for the buffet.

"With about 5,000 employees, it's quite a task," said spokeswoman Pia Reinhold.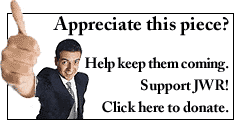 The company's "Blue Chip Chorus" performs at the lunch, as Bagby spends more than three hours shaking hands.
Ken Luther, executive director at the Thompson Coburn law firm in St. Louis, said his employees prefer getting money over anything else. "Cash is the one thing everybody seems to like," he said.
The firm gives out year-end bonuses to attorneys. It also gives cash awards to support staff, ranging from about $100 to $500.
The firm also holds an off-site holiday lunch for support staff, where it holds a raffle for gifts like portable TVs, paid days off - which Luther said are a big hit - and spa certificates.
"Occasionally a man will win (a spa certificate), and he'll work out a trade," Luther said.
Many managers, fearing they'll buy the wrong present, probably are playing it safe this year with gift cards, said Taylor Ohlsen, co-founder and president of the Best Present Company Inc. The company makes prepaid MasterCards. Its national sales office is in Denver.
Between Oct. 1 and Nov. 28, there was a 408 percent increase in sales from the same period last year, and a 469 percent increase in the dollar amounts of those cards, Ohlsen said.
"It looks like companies are really stepping it up this year," Ohlsen said.
Every weekday JewishWorldReview.com publishes what many in Washington and in the media consider "must reading." Sign up for the daily JWR update. It's free. Just click here.
Comment by clicking here.

© 2003, St. Louis Post-Dispatch Distributed by Knight Ridder/Tribune Information Services