Jewish World Review

More youngsters suffering from stress-related ailments

http://www.jewishworldreview.com | (KRT) HACKENSACK, N.J. - A kindergartner worried so much about school, she suffered chest pains and had to be rushed to the emergency room.

A 5-year-old was plagued by anxiety attacks that left the child gasping for breath.

A 12-year-old complained of intense abdominal pains and chronic headaches. His pediatrician blamed the dizzying pace of the boy's life - band practice, the travel soccer team, private piano lessons, tennis lessons, homework and hours spent preparing for his bar mitzvah.

These New Jersey children are not alone.

Increasingly, physicians across the region are seeing patients as young as 5 suffering from stress-related health problems typically found in harried adults. Pediatricians are reporting a rise in chronic fatigue, stomachaches and sleep disorders. Therapists say they're treating more and more children for anxiety and depression.

The stress of multiple activities, the hectic rhythms of households, the pressure to succeed academically, athletically and socially is literally making children sick.

"We're overprogramming and overscheduling our kids," said Dr. David Namerow, chief of pediatrics at The Valley Hospital in Ridgewood who recently treated the 12-year-old boy with stomach pains. "Their bodies are crying out and saying `Enough.'"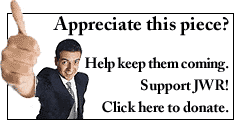 In Washington Township, NJ, a 5-year-old boy is taking yoga to treat his chronic reflux, which Dr. Lawrence Rosen attributes to stress. Earlier this month, a 12-year-old arrived at Dr. Fred Hirschenfang's Hackensack office complaining that he has had headaches since the beginning of school.
In Northvale, teenager Gabriella Kirby is also suffering from daily headaches, aggravated by six hours of weekly PSAT review.
When she was younger, the tension headaches were so severe that she went for biofeedback, in which electrodes were placed on her head to monitor brain waves. The sessions taught her to recognize tension and relax her body.
Still, she needs Advil to control the headaches. On a recent Friday, an acupuncturist at a center in Westwood that treats children for stress-related conditions put pins into her forehead, cheeks, arms and feet in an attempt to ease the pain.
"I'm a B-student, and it seems like that's just not good enough," said Kirby, 17. "So many of the kids in my high school are completely obsessed with getting A's."
For many children, the aches and pains are the result of hours spent on the SUV shuttle - racing from hockey practice to music lessons to the tutor, and eating take-out burgers on the way. It's what happens when some parents hyper-manage play time yet fail to pencil in play time. It's the price, some experts say, of being a "Renaissance child."
In interviews with more than a dozen physicians and therapists, most agree that a crisis is brewing.
"It's crystal clear when you talk to doctors, teachers and nurses that this is very real," said Dr. Wayne A. Yankus, a former president of the New Jersey chapter of the American Academy of Pediatrics. He is the medical adviser to the Board of Education in Ridgewood, a town that made national headlines when it urged parents to schedule a family night to ease the relentless activity.
"Overscheduling is clearly an issue," he said.
Like most doctors, Hirschenfang has always treated children for unexplained stomach pain, headaches, and sicknesses attributed to stress. What's new is the frequency of such complaints.
"We're seeing more and more of it," said Hirschenfang, who has practiced for 35 years. "There's probably a direct correlation between the symptoms and the weight of the backpack. Somehow I managed to become a physician without 14 hours of homework in the third grade."
So many children are now suffering from stress-related illnesses that some hospitals have begun offering yoga, massage therapy and other alternative medical services to help young patients relax.
In September, Pascack Valley Hospital in Westwood opened its Complementary Medicine Center to children under stress or with chronic illnesses. Two dozen young patients a week attend the center for music therapy, acupuncture, and cranial sacral therapy, a massage that releases tension in the body. Yoga classes help relax children suffering stress-induced head and stomach pains.
"We have to do something for these kids. We can write prescriptions for Paxil and Zoloft (anti-anxiety and anti-depression medications) until our pens run dry. But if we don't give them the tools to manage stress now, how will they ever handle college, work, illness and life?" asked Dr. Nancy Rothenberg.
A staff pediatrician at Pascack Valley, Rothenberg and her colleagues Mirta Veber, chief of neonatology, and Rosen, director of pediatrics, launched the new center out of frustration over so many unexplained illnesses.
A typical case is the teenager Rothenberg treated earlier this month who had symptoms of mononucleosis - overwhelming fatigue and sore throat. She ordered blood tests - which came back negative - and suspects the child was simply overbooked and exhausted from music lessons, club activities and homework.
What's alarming to veteran pediatricians and child experts is the pace at which the overscheduling has accelerated and how quickly the trend has affected - and afflicted - younger children.
In affluent areas in North Jersey, high school students with an eye on college admissions have long enrolled in Advanced Placement courses, joined clubs and even volunteered in their community.
However, in the last decade, parents have pushed much younger children into multiple sports, music lessons, and clubs, and paid closer attention to their academic performance. The result: an increase in young children suffering from irritable bowel syndrome, chest pain, tension headache and fatigue. And an increase in parents asking therapists to help their preschoolers manage the stress of their young lives.
"Parents are surprised to know that stress can do this to children," said Hirschenfang, a pediatrician at Hackensack University Medical Center.
Patricia Kimball's 5-year-old son has long suffered from reflux. But tests failed to turn up any allergies or diseases that could be causing Conor's problem.
"It's most likely stress," Rosen said. He recommended that the boy start taking yoga classes.
But the Washington Township boy is not overbooked or pressured into activities, his mother said. He's just "a type-A personality."
"He's a high-strung kid," she said. "When his soccer team loses, Conor is right out there practicing again."
The rise in pint-sized patients has prompted counseling centers to remind parents of young children that Play-doh and dress-up might be better than KinderKickers.
Tricia DeBartolome, a vice president at Children's Aid and Family Services in Ridgewood, is holding seminars in the village and elsewhere to advise parents of preschoolers that they can just say no. They're targeting these very young children because, by elementary school, it's already too late. By then, most are caught up in the overscheduling trap.
"Parents of children age 4 and 5 are starting to think about which Ivy League school their children will make it in," DeBartolome said. "We're giving parents the support to say `I don't need an organized activity every day for my child.'"
Parents, said Yankus, need to look at their own motivations.
"This is directly related to the parent's level of success and the parent's level of work achievement and how they view being busy," he said. "Parents also feel entitled to have children who aren't just enrolled in dance, but who can master tap, ballet and jazz."
Yankus is one of many who lament the intensity of elite sports teams, music enrichment and other programs that didn't exist 10 years ago. The rise in year-round highly competitive sports is most worrisome because the frequent practices stress developing tissue and joints and rob kids of free time.
Three weeks ago, a middle school student complained to Yankus of fatigue, neck discomfort, and pain radiating down his back. The boy played soccer and lacrosse in addition to a roster of other commitments. Yet the boy wouldn't dream of telling his coach he needed time to recover, Yankus said.
In the late 1980s, researchers found these same structured activities would keep kids out of trouble and enhance their academics. The result was a classic case of American overkill - a cottage industry of after-school tutors, music classes to guarantee admission to Juilliard, athletics to give every kid a chance to become Derek Jeter.
"It's spinning out of control and it's starting at younger and younger ages," said David N. Elkins, a psychologist and retired professor at Pepperdine University in California who has written extensively on the subject.
Elkins recalls a bright 9-year-old he treated who was anxious, had trouble sleeping and complained of being tired all the time. The boy had a schedule that rivaled a corporate executive's.
"Kids this age should be making forts out of cardboard boxes and riding bikes with their friends," he said.
When Elkins suggested the boy's stressful schedule might be at fault, the mother insisted the boy "loves everything he's doing," Elkins said. She enrolled her son in the activities, she said, because her parents hadn't done it for her.
"She told me: `No matter what it takes, he's going to have a good childhood,'" Elkins said.
In some children, the pressure to excel academically can be enough to trigger anxiety, even without soccer practice and dance, said Dr. Ellen Schwartz, an Englewood therapist who has treated kids with stress-induced anxiety and depression.
"The schools are too demanding. They create a tremendous amount of pressure," Schwartz said. "Kids don't have as much time as they need to just be kids."
Gabriella Kirby feels the heat acutely at Northern Valley Regional High at Old Tappan, a school known for its academic rigor. A B-student, she has been advised to enroll in more clubs so that her transcripts are more appealing when compared with better students.
Her mother, Natalie, rails against the pressure.
"It doesn't come from me, I can promise you that," she insisted. "The stress children have, we never knew. Everyone has to go to college, everyone has to have A's, the SATs start at 16, and the sports last all year long."
Even a principal in her district has grown weary of the frantic pace.
"Children are told, `You've got to do your homework, you've got to practice, you've got to go to religious education.' Kids are told constantly, `You gotta, you gotta, you gotta,'" said Bert Ammerman, principal of Northern Valley Regional High School at Demarest.
"I'll sit back in my office and shake my head," he said. "What have we done? I don't see any way out of it."
He sees it in his own family, where his youngest daughters, 11 and 13, play on travel soccer and hockey teams that dominate the family's social calendar.
On one recent afternoon, he told his 13-year-old it was a rare day - her calendar was free. "You mean I can play with my friends?" she asked. "This," he said, "was a very profound statement."
As a parent, Dr. Charles Scott knows these comments ring true.
The Medford physician, also president of the New Jersey chapter of the American Academy of Pediatrics, treats his share of patients with chronic stomachaches and throbbing heads, some of which are caused by hyper-scheduling. He's also writing more referrals for mental-health visits.
Yet he cautions against assuming that many more children are suffering today. Parents, he said, are now much more likely to call the pediatrician when a child shows changes in behavior or complains of aches and pains.
"Parents take this much more seriously now," he said. Especially when a child battles headaches every day.
Recently, Kirby added another appointment to her schedule: A trip to the Pascack Valley center, where patients are greeted with soothing fountains, earth-toned wallpaper and dim lighting. Rothenberg cradled Kirby's neck, trying to unlock tension and relieve her frequent pain with a massage.
"We can't always write a prescription to make children feel better," Rosen said. "This isn't in lieu of traditional medicine. It just gives us more options."
The Westwood location is one of just a handful of hospitals emerging across the nation to treat these young patients. Hospitals in San Diego and Boston have similar programs, as does Children's Hospitals & Clinics in Minnesota, with whom Bergen County physicians consulted before launching their program.
"We're understanding more and more that stress plays a bigger role in many illnesses," said Dr. Timothy Culbert, medical director of integrative medicine at the Minnesota hospital. Physicians at his hospital are using biofeedback, hypnosis, cranial sacral therapy, and other treatments to relieve pain and stress.
"I'm seeing more kids with chronic conditions that are in large part stress-related," he said. "When we see chronic abdominal pain that's stress-related, you can't medicate that out of someone."
In pediatric offices, some physicians are beginning to recommended these alternative therapies to parents who are frustrated by their children's constant stomachaches and throbbing heads.
Yankus has told some older children to try massage therapy. Hirschenfang has suggested yoga. Yet, the idea is often met with resistance from parents who would prefer a CT scan instead, he said.
Overwhelmingly, when physical causes are ruled out for these illnesses, many pediatricians try to persuade parents to pull the plug on some activities, often with little success.
What's needed more than a prescription is a parenting primer: Pick one sport, get more sleep, eat more meals at home, take a hot bath to decompress.
"Our kids are just that - kids," Namerow said. "They should be treated with more TLC than we've been giving."
Every weekday JewishWorldReview.com publishes what many in Washington and in the media consider "must reading." Sign up for the daily JWR update. It's free. Just click here.
Comment by clicking here.

© 2003, The Record Distributed by Knight Ridder/Tribune Information Services