Jewish World Review

Banks to unveil plan offering mortgage loans to illegal immigrants

http://www.jewishworldreview.com | (KRT) About 35 banks on Wednesday will unveil a coordinated plan to open the financial mainstream to immigrants in Chicago, including a controversial blueprint for offering mortgage loans to undocumented residents.

"A home might be the ultimate dream, as with any other family. The important thing is that they have access," said Michael Frias, community affairs officer for the Federal Deposit Insurance Corp. in Chicago. "There might be some criticism, but immigration issues are not our purview."

The model loan program will provide a road map for banks hoping to follow the lead of a handful of smaller institutions that have quietly started offering mortgages to borrowers without Social Security numbers.

The symbolism is unmistakable and, to some critics, troubling: immigrants residing illegally in the country buying homes, the ultimate planting of roots.

Lawmakers and activists, already upset that banks accept a Mexican ID card to open bank accounts for immigrants, have intensified their criticism that banks are facilitating illegal immigration in the pursuit of profits.

But for banks, the initiative shows how far they have come from the time when their only immigrant outreach was the occasional bilingual bank teller. In 2001, the first banks started giving limited financial access to undocumented immigrants, including checking accounts or tools to send money back to Mexico.

Seeing a greater need, the Mexican Consulate and FDIC created an unusual collaboration six months ago among leading financial institutions - including Bank One, Citibank, Harris Bank and Fifth Third - that normally are fierce competitors for every dollar.

By agreeing to help craft the mortgage blueprint, member banks are not committing to offer mortgages to undocumented immigrants.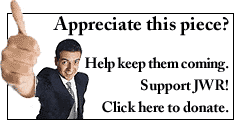 In addition to the mortgage initiatives, the banks announced that they will join nonprofit groups in creating a financial education institute at the consulate where all immigrants can take courses on money management.
On Wednesday, the bank panel, known as the New Alliance Task Force, also will release data that illustrate how local institutions have connected with immigrants.
Since 2001, local banks have opened about 50,000 accounts without requiring a Social Security number, presumably by immigrants. The accounts total about $100 million, with the average account containing about $2,000.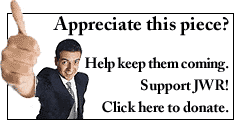 At least two small Midwest banks that are part of the panel, Second Federal Savings and the Milwaukee, Wis.-based Mitchell Bank, recently started offering mortgages without the Social Security number that usually launches credit checks and underwriting.
The banks do require an Individual Tax Identification Number, issued by the Internal Revenue Service, that can track a holder's earnings. The borrowers are presumably undocumented immigrants, although banks don't ask.
To gauge an applicant's credit risk, banks call landlords, employers and utility companies to create a paper trail, said Mark T. Doyle, CEO and chairman of Second Federal Savings. Borrowers also have an edge if they maintain a savings or checking account at the bank.
Banks that, like Second Federal, are willing to go beyond conventional credit checks also can assist legal immigrants who might get paid in cash or share rent with several relatives without appearing on the lease, according to a report by the Fannie Mae Foundation and Georgetown University.
Doyle said these banks take on added risk because such loans cannot be sold to secondary lenders. Therefore, banks keep the loans in their own portfolios and must charge higher interest rates to protect themselves.
Doyle said he has made about 20 home loans using the tax ID numbers and has about 50 more "in the pipeline," pending approval.
Several bank executives who are participating in the task force, however, say they are not yet convinced that these types of mortgage loans make sense.
"It's still too early to try that," said Julie Chavez, Chicago market development manager for Bank of America.
Frias said he thinks the task force will provide a venue where larger banks can track the loans offered by their competitors. He thinks several larger institutions eventually will follow suit once they feel more comfortable.
As the practice spreads, legal and political challenges have arisen over efforts to make banking easier for immigrants, especially those here illegally.
One of the biggest policy battles occurred this year when several lawmakers unsuccessfully urged the U.S. Treasury Department to enact a policy that prohibited financial institutions from accepting the Mexican matricula as identification.
U.S. Rep. Tom Tancredo, R-Colo., said banks are putting "profits over patriotism" and creating a "backdoor process" that provides benefits to undocumented immigrants against the public's wishes.
"We should absolutely use our financial regulations to make the banks more conscious of their responsibilities to be good citizens," said Tancredo, who chairs a congressional caucus that favors stricter immigration enforcement.
Tancredo said customers and shareholders who disagree with these initiatives should let executives know and even take their business elsewhere.
Meanwhile, the Washington-based Friends of Immigration Law Enforcement has sent notices to banks, threatening lawsuits if they continued to offer accounts and loans to undocumented immigrants.
The group argues that such an approach "is illegal, generates more illegal immigration, decreases the ability of U.S. authorities to maintain a system of secure identification and is not supported by the people of the United States."
Doyle said he understands that some bank clients might be upset that others are receiving loans without traditional forms of documentation.
"We are adapting to the needs of the community," Doyle said.
Every weekday JewishWorldReview.com publishes what many in Washington and in the media consider "must reading." Sign up for the daily JWR update. It's free. Just click here.
Comment by clicking here.

© 2003, Chicago Tribune Distributed by Knight Ridder/Tribune Information Services