Jewish World Review

Students use their head to make some easy money — literally!

http://www.jewishworldreview.com | (KRT) Katie Yankura gets some weird stares from her classmates these days. Everything about this freshman at Johnson & Wales University seems normal - except, well, her forehead.

In one of the more unique advertising tricks to date, Yankura works for Headvertise, a new marketing company that pays college students to wear temporary, tattooed advertising messages on their foreheads.

Yankura said the novel idea is turning heads on her Rhode Island campus. "People come up to me all the time and ask about it," Yankura said. "Everyone is just amazed by it."

For her first campaign, Yankura advertised Roommates.com, a Web site that specializes in matching people looking for roommates and living space. Yankura said she chose the roommate service over 69gear.com, an online clothing company.

Despite the weird stares and awkward looks, Yankura said she is eager to do it again. "It's a little embarrassing, but you get used to it," she said, adding that Clubzelis.com, will be the next company featured on her face. Clubzelis.com bills itself as "irresistible clothes for irresistible women."

Yankura said that she would be open to lots of companies appearing on her body - within reason. "It really doesn't matter to me," she said. "But I am at school so obviously some stuff, like things of a direct sexual nature, wouldn't work."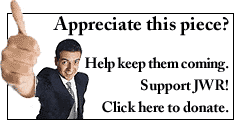 For ages, college students have been known to engage in all sorts of offbeat employment in order to help make ends meet, including being used as guinea pigs for drug experiments and donating blood to laboratories.
But the idea of wearing temporary tattoos for cash is uncharted territory, according to Headvertise founder Justin Kapust. Also a Johnson & Wales student, Kapust said Headvertise combines the eternal need for money that college students encounter and regular brand marketing - with a twist.
"When you go to Abercrombie and Fitch, you are spending more money just because it has that brand. And then when you are walking around you're advertising their brand all the time without getting paid," Kapust said. "With our company, people are finally getting paid for what they have always done."
Students were paid $70 a week for the first campaign. Kapust said that wage is comparable to what you would earn working in retail. "The only major difference is that you don't really have to do any work. It's just there." Kapust hopes to increase the pay to more than $100 for future campaigns.
Kapust acknowledges that being an employee of Headvertise forces a student to do more than just wear a brand. Since the tattoo cannot be removed for the duration of the campaign, the student is a walking advertisement morning, noon and night.
But Kapust said that students who have tried it so far adjusted quickly. "I know students feel awkward, but after the first day most of them are feeling okay about it," he said.
However, students who work other jobs might find that other employers don't like Headvertise's style. "That's where it gets a bit iffy," Kapust said.
Yankura said that in addition to Headvertise, she also works part-time at Aeropostale, a clothing store at the local mall. Store management would not approve of the Headvertise tattoo.
"I would have to wear a hat or something to cover up," Yankura said. Though Headvertise approved a covering, she lucked out and wasn't scheduled to work during the first campaign.
Work aside, Headvertise doesn't interfere too much with the rest of Yankura's daily activities.
"I'm usually lazy and just wear my hair up anyway so that's not a problem," Yankura said, though she conceded that people who wear their hair down might look odd with the imprints. Yankura also said that the tattoos are resilient and don't fall off in the face of water bombardment. "You can still take a shower with it on. It will fade a little, but it's still okay."
Kapust said the public's response to Headvertise has been mixed, making note of hate mail from people opposed to corporate America. "But I think at the same time a lot of students are starting to open up to this," he said.
In the future, Kapust hopes students outside of Rhode Island open up to Headvertise too. A deal for a West Coast version of Headvertise is ready to go and that he hopes to expand to other cities as well.
"We have four or five more companies in the works," Kapust said, mentioning that he hopes to bring Headvertise to the cities of Pittsburgh, Washington, D.C., and St. Louis, as well as California markets in the near future. "We are trying to keep it at big schools right now," Kapust added.
But some business professionals think Headvertise has only limited potential for growth.
"This is fun, cute and novel, but over time it will run its course," said Melanie Morris, an assistant professor of Marketing at Georgetown University's McDonough School of Business.
A small advertising base also hampers Headvertise. "For a particular audience and particular brands like Abercrombie this might work. But you can't advertise a doctor or an attorney on somebody's forehead," Morris said.
Morris thinks that the market itself will eventually replace Headvertise with an even more innovative advertising gimmick. "Eventually, you'll have to move on to something else. There are endless ideas on how to grab attention," Morris said.
For the immediate future however, Kapust is focused on making Headvertise a success. Working 60 to 70 hours a week, Kapust plans to take a year off from school to devote his full attention to the project.
"My father keeps pressing me to get a part-time job that pays real money, but I just don't have the time," Kapust said. "It's hard to tell, but we sure hope this keeps growing in the future."
One person sold on Headvertise's growth is Yankura. She said that if the company keeps moving at the same pace, it will only be a matter of time before the tattoos are popular on campuses across the nation.
"I told all of my friends when this got started that we would be on billboards everywhere," Yankura said. "I can see it happening."
Every weekday JewishWorldReview.com publishes what many in Washington and in the media consider "must reading." Sign up for the daily JWR update. It's free. Just click here.
Comment by clicking here.

© 2003, Distributed by Knight Ridder/Tribune Information Services