Jewish World Review

In Washington and North Carolina, flight fanatics prepare to party

http://www.jewishworldreview.com | (KRT) Wilbur and Orville were not exactly wild and crazy guys.

But they sure are the life of the party now.

Come mid-December, tens of thousands of aviation buffs will attend two spectacular events, capping off a year of celebrations honoring the Wright brothers' historic achievement 100 years ago:

The First Flight Centennial Celebration, to be held Dec. 12-17 in Kill Devil Hills, N.C., will feature a re-enactment of the first powered flight, 100 planes flying over the original Wright brothers launch site and a concert by the Beach Boys.

At the same time, the Smithsonian National Air and Space Museum on Dec. 15 will open a giant new wing near Washington D.C., displaying for the first time the fully restored Enola Gay, the B-29 Superfortress that dropped the atomic bomb on Hiroshima, Japan, in 1945. Also spotlighted: A supersonic transport, a space shuttle and scores of other interesting aircraft.

Together, the two events are tantamount to an aeronautical Super Bowl, as people across the nation celebrate the remarkable progress aviation has made since that cool windy morning at Kitty Hawk on Dec. 17, 1903, experts say.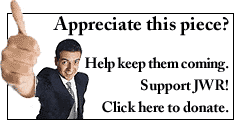 "One hundred years is a mere pittance, and to think what's happened in that time, such as lunar landings," said Walt Houghton, an aviation history professor and assistant to the director of the Broward County Aviation Department. "Aviation truly has shrunk the world."
The First Flight Centennial Celebration will be held at the Wright Brothers National Memorial, the sand-dune area in the Outer Banks where Orville and Wilbur conducted the first controlled powered flights.
For six days, it will offer aircraft demonstrations, exhibits, ceremonies and entertainment.
Famous modern-day aviators such as Chuck Yeager, the first to break the sound barrier, will be on hand as 100 aviation heroes are honored, including Amelia Earhart and Charles Lindbergh.
A life-size bronze-and-stainless steel sculpture, depicting Orville on board the Wright Flyer as Wilbur runs alongside, will be unveiled.
In addition, all 50 states and Puerto Rico have dispatched pilots to fly their state flag to the Kitty Hawk site.
During the grand finale on Dec. 17, 100 planes representing 100 years of progress will fly low over a 60-foot monument sitting atop the large sand dune where the Wrights conducted their glider tests.
The planes will represent all eras and phases of aviation, said Erin Porter, spokeswoman for the First Flight Centennial Celebration, a collaboration of the National Park Service, the state of North Carolina and the First Flight Centennial Foundation.
"You can expect it to be a great representation of aircraft from the last century," she said.
The most anticipated event: At 10:35 a.m., a pilot pretending to be Orville and flying an exact $1.2 million replica of the Wright Flyer will attempt to recreate that first 12-second, 120-foot hop. At 2 p.m., a second pilot will pretend to be Wilbur and make a longer flight.
Despite modern-day pilots having the advantage of advanced aeronautical knowledge and high-tech simulators, their re-enactment flights will be no cakewalk. The 605-pound Wright Flyer was extremely tricky to fly, Houghton said.
Its thin wings required a great deal of wind, which is the main reason the Wrights selected Kitty Hawk, one of the most consistently windy places in the nation.
"It's pretty tough to keep that thing steady on all three axes," Houghton said.
Those who would like to attend the First Flight Celebration should check ticket availability. There are a maximum of 35,000 tickets for events each day.
Aside from Dec. 12, when entrance is free, daily tickets cost $10 per person, $5 for those 62-plus and $5 for disabled persons. Although children 12 and under may enter for free, they will need a ticket.
For ticket information, visit www.wrightbrothers.reserveworld.com or call 800-973-7327. Those outside the United States should call: 301-722-1257. For more information about the First Flight Centennial, go to www.firstflightcentennial.org.
In what should be equally jammed, at least for its first several weeks, the Smithsonian's $311 million Steven F. Udvar-Hazy Center initially will house 80 historic aircraft, with the Enola Gay at the top of the list.
A gigantic hangar more than 10 stories tall and more than three football fields long, the center will eventually boast about 300 historic aircraft. It neighbors Washington Dulles International Airport.
Dik Daso, the Smithsonian's curator of modern military aircraft, said the four-engine Enola Gay will be stunning, considering technicians poured 300,000 hours into refurbishing it in what has been the museum's most ambitious restoration project.
Other attractions include an Air France Concorde, a SR-71 Blackbird high-speed reconnaissance jet and the space shuttle Endeavor, which was used as an astronaut training vehicle and never saw orbit.
But, Daso said, those are just the beginning; the center will be loaded with fascinating aircraft.
"There are a lot of artifacts here that speak to who we are as America," he said. "I think they'll all be compelling."
They include the first Boeing 707, the plane credited with bringing America into the jet age in the 1950s, and a Boeing S-307 Stratoliner, the first pressurized four-engine transport, which went into service in 1940.
There will be several World War II relics: a P-38 Lightning, a Navy Corsair, a Grumman F8F Hellcat, a B-17 Flying Fortress and a Martin B-26B "Flak Bait." Also, more modern fighter jets will be on display, such as the F-4 Phantom, which saw combat in Vietnam.
For those who enjoy offbeat aircraft, a small Cessna 150, an ancient Curtiss Jenny biplane, a Learjet, a Stout Skycar and a few Sikorsky helicopters will appear. There even will be a gondola from a Goodyear airship.
Michael Dart of Coral Springs, an aviation and history buff, said he and his two teenage sons plan to visit the Udvar-Hazy Center primarily to see the military aircraft.
"The B-29 was the first time the United States was able to project its power over vast distances," said Dart, an FPL technician.
Entrance to the center will be free, and no tickets or reservations are required. But museum officials expect long lines, and it will cost $12 to park. For more information, visit: www.nasm.si.edu/museum/udvarhazy
To avoid a jam of events at the end of the year, several celebrations already have been held.
In Dayton, Ohio, where the Wright brothers did much of their aeronautical research, an 18-day celebration was held in July. The same month, the four-day 2003 Dayton Air Show, claiming to be the largest in the world, featured both the U.S. Navy Blue Angels and the U.S. Air Force Thunderbirds jet demonstration teams.
In May, Fayetteville, N.C. hosted a series of aviation-related events and in August, the National Park Service staged a four-day celebration to mark Orville Wright's birthday at Kitty Hawk.
Private pilot Kaz Norvaisas of Lighthouse Point, Fla., said all the hoopla is deserved.
"The (Wright brothers) were so far ahead of their time; when they were building the airplane, most people were still on a horse," said Norvaisas, who recently returned from a trip to Kitty Hawk.
He said the Wrights would be impressed if they could see what they inspired.
"Can you image the Wright brothers going 550 mph, watching an in-flight movie and having a sandwich today, as opposed to almost getting killed on that first flight? It's quite amazing what they did," he said.
Every weekday JewishWorldReview.com publishes what many in Washington and in the media consider "must reading." Sign up for the daily JWR update. It's free. Just click here.
Comment by clicking here.

© 2003, South Florida Sun-Sentinel Distributed by Knight Ridder/Tribune Information Services