Jewish World Review

Man who weighed 675 pounds recovering with help from others

http://www.jewishworldreview.com | (KRT) THORP SPRING, Texas As a physical therapist walked behind him, counting each determined step, he made his way across the kitchen to the living room and back.

His arthritic knees ached.

Short of breath, he gulped in air, exhausted.

Yet this journey of 66 feet was a victory, an achievement that was unthinkable two months ago, before weight-loss surgery.

This is one man's story of perseverance. It's a story about faith and hope and the generosity of strangers and unexpected blessings, big and small.

Mike Laird is morbidly obese.

Unable to work or drive a car, he spends most of the daylight hours as he does the long nights: alone, in the back room of his mobile home in the small Hood County town of Thorp Spring, near Granbury, Texas. To pass the time, and to ease his constant pain, he lies in bed. He reads. The voices on television ease the silence.

Laird, 48, is single. His best friend is Missy, a small black dog he speaks to in loving baby talk.

Many in society judge the obese, viewing them with pity or disdain. Laird feels safest at home, unseen by a shaming world.

An Aug. 24 article in the Fort Worth Star-Telegram described Laird's situation. He tried to diet, on and off, for years, with little success. After a fractured leg put him in a wheelchair five years ago, he grew heavier and dangerously unhealthy.

For three years, Laird had hoped to have weight-loss surgery, which he believed was the only permanent solution to his life-threatening condition. But every inquiry left the 675-pound man feeling frustrated or defeated.

Some hospitals wouldn't admit a patient his size. Some facilities didn't have the equipment to accommodate him. Others, he was told, don't accept Medicare.

Finally, in early September, a bariatric surgeon agreed to meet with Laird. But nothing comes easily. First, he had to find transportation to the University of Texas Southwestern Medical Center at Dallas.

The Hood County Committee on Aging provided one of its vans and presented Laird with an envelope containing a gift from several senior citizens.

Inside was $75.

Laird stared at the windfall, his eyes welling with tears. At the time, because of medical-related expenses, he had less than $4 to his name.

Harold Hollingsworth is a member of the Power and Light Sunday school class at Lakeside Baptist Church in Granbury. He picked up Laird and headed for Dallas. As the van turned east at the Granbury town square, a voice crackled over the two-way radio.

"Did you get Mike loaded OK?" asked Arby Denholm.

Like Hollingsworth, Denholm was driving a Meals on Wheels van.

Told they had encountered no problems, Denholm wished Laird the best.

Other Meals on Wheels drivers, listening in, got on their radios.

"Good luck, Mike!" one said.

"We're praying for you," another told him.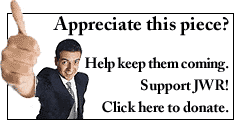 Dr. David Provost is associate professor of surgery and director of the Clinical Center for the Surgical Management of Obesity at UT-Southwestern. After their consultation, the doctor gave Laird the news for which he had prayed.
Laird qualified for LAP-BAND surgery, a minimally invasive procedure that involves fastening a band around the stomach to create a small gastric pouch. The pouch limits the amount of food that the stomach will hold.
First, however, Laird had to pay the hospital $840, his Medicare deductible.
Short of money, he thought about selling his 1986 Suburban, even though he hopes to drive again someday. He considered, as a last resort, asking his parents to put the bill on their credit card.
But deep down, he knew he couldn't let his mother and 79-year-old stepfather assume that financial burden.
The operation, he thought, would have to wait.
But acts of kindness can be contagious. One blessing followed another. Laird's home-care nurse explained the situation to her boss, Teresa Shook, president of Community Care Granbury, a home health agency.
Shook told the nurse to call Laird and have him schedule the surgery.
"What about the money?" the nurse asked.
"I'll figure that out," Shook replied.
Shook, too, was grossly overweight before she underwent a gastric bypass two years ago and lost 159 pounds. Even though she and Laird hadn't met, she wanted him to have the same opportunity.
Community Care nurses and home-health aides donated $400. Shook matched their contributions and, on Sept. 29, Advanced Mobility Systems of Texas transported Laird from Thorp Spring to Dallas, free of charge, where he underwent the 90-minute operation.
Ten days later, he returned to UT-Southwestern.
When he stepped on the digital scale, he couldn't believe his eyes.
Six-forty. He had lost 35 pounds.
Laird celebrated, for the first time in years, shouting, "Hallelujah! Praise the Lord!"
A month after the surgery, he had dropped 52.8 pounds.
His goal is to weigh 575 by the New Year.
"If he can get down to 300 or 350, which might take two or three years, it would have a remarkable impact on his lifestyle" and would lower his health risks, Provost said.
Laird now consumes four or five small meals a day, never more than a cup of food at a time. He takes small bites. One meal might consist of as little as an ounce of cheese and a noncarbonated beverage.
One day recently, Laird rolled his wheelchair into the bedroom and returned with a box of letters and greeting cards.
He had kept every one that was sent to him.
"I can't say people have renewed my faith in mankind," he said. "I've always believed there are lots of good people in the world. It's more of a surprise that so many took time out of their schedules to write or call, and show their concern."
Strangers mailed him money. In a 10-page letter, a Haltom City, Texas, woman wrote "We have a lot in common. To find a so-called `thin' picture of me, I would have to go back to 4 years old."
A Weatherford, Texas, resident claimed to be the sixth person in the United States to undergo LAP-BAND surgery. She has lost 132 pounds.
Laird became pen pals with an 11-year-old from Burleson, Texas.
A Florida woman wrote, "Just remember, you have lots of people who are supporting you, and I am one of those." On her card is a figure climbing a ladder that reaches a bright white star.
One morning after the newspaper article ran in August, Laird's phone rang.
He doesn't remember the first words he heard, but he immediately recognized the caller as a former friend, his one true love.
They had met in 1991 at a singles function at church. Nine years ago, they went their separate ways.
The woman, who lives in Fort Worth, called to say she had been searching for him. She found him, she said, in the newspaper.
They talked for two hours and have called each other every day since. They are discussing marriage.
They plan to spend Thanksgiving with Laird's mother and stepfather. Asked about his Turkey Day feast, Laird said he will limit himself, as he does at every meal, "to a tablespoon of this and a tablespoon of that."
Each day is difficult, and new problems always arise. His clothes dryer recently broke. His car needs to be repaired. Postoperative bills - radiologist, anesthesiologist, medical supplies - now total about $1,000.
But this man, a man of patience, a man of faith, can travel 66 feet with his walker.
He has found friends, old and new.
His gratitude far outweighs his worries.
"I have so much more to be thankful for this year," Laird said. "It's almost like a new beginning.
"A new life."
Every weekday JewishWorldReview.com publishes what many in Washington and in the media consider "must reading." Sign up for the daily JWR update. It's free. Just click here.
Comment by clicking here.

© 2003, Fort Worth Star-Telegram Distributed by Knight Ridder/Tribune Information Services