Jewish World Review

Workshop will take activism to new heights — the treetops

http://www.jewishworldreview.com | (KRT) LEXINGTON, Ky. — To the list of things you didn't learn in school, add this: Tree-Sitting 101.

It's a class to prepare for the real-life tactic in which someone climbs a tree that's about to be cut down, hauls up a platform, and sits until the people with chainsaws go away.

This sort of thing has been used by forest activists in the West and now could be coming to Kentucky.

The Eastern Forest Justice League, an umbrella group that includes Kentucky Heartwood, will hold a tree-sitting workshop this month in the Daniel Boone National Forest near Morehead.

Kentucky Heartwood coordinator Perrin de Jong said the training might be put to use in the Daniel Boone if the Forest Service goes ahead with a proposal to cut trees damaged by last winter's ice storm.

"We think it's time to escalate the tactics that are being used to defend our eastern forests," de Jong said.

As many as 35 people from several states were expected to attend the workshop, de Jong said.

They will learn how to climb up and down without harming the trees or themselves. They also will learn how to hang old hollow-core doors in trees to use as platforms.

Workshop participants will camp in the area where the training takes place.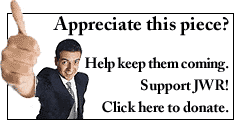 While the main purpose of the workshop is to learn the finer points of tree-sitting, de Jong said, a side benefit could be warning the Forest Service that "they can't rip us off like this without a fight."
At issue is part of the more than 20,000 acres of national forest land that was damaged in the ice storm that hit the night of Feb. 15. It was the same storm that encased Lexington in 2 inches of ice.
The weight of the ice pulled down whole trees in the valleys and broke off many limbs on ridge tops.
"A lot of those trees are dead or dying," said Dave Manner, the ranger for the Daniel Boone's Morehead district.
Mike White of Harold White Lumber Co., which does extensive work in the area, said the damaged trees also pose dangers to hikers or people on horseback and are breaking fences and causing other problems.
The Forest Service said the trees are more susceptible to insects. The storm also created openings for non-native invasive species and clogged ponds that bats depend on for water.
The agency is considering logging at least 3,000 acres and working on invasive species and ponds on another 7,000 acres.
Kentucky Heartwood, which opposes logging on public land, said the trees will be cut because of what it calls "alleged `forest health' threats."
De Jong said the proposed ice storm project appears to be a forerunner of the type of logging environmentalists fear will be allowed under the Bush administration's "Healthy Forest" initiative. That measure, approved by the Senate last week, eases environmental restrictions on logging and speeds thinning projects in national forests to reduce the danger of wildfires.
Marie Walker, a spokeswoman for the Daniel Boone, said all laws, including those that require seeking public comment, are being followed on the ice storm project.
No decision has been made on whether to cut trees, she said; that could come in the spring.
As for the workshop this weekend, Walker said: "I'd be concerned for anyone climbing up in trees that are half dead. I mean, they're weakened trees."
Every weekday JewishWorldReview.com publishes what many in Washington and in the media consider "must reading." Sign up for the daily JWR update. It's free. Just click here.
Comment by clicking here.

© 2003, Lexington Herald-Leader Distributed by Knight Ridder/Tribune Information Services