Jewish World Review

WWII bugler believes vets deserve better than CD recording of taps

http://www.jewishworldreview.com | (KRT) FORT WORTH, Texas - The old soldier stood on a hillside in a Central Texas country cemetery, dressed in uniform, shoulders thrown back, his silver trumpet under one arm.

Bob Fuller has played the bugle call for hundreds, maybe a thousand, fellow veterans.

Most are strangers, younger than himself, each life and service to country during war and peace reduced to an obituary photo and a few loving lines of small gray type.

Some are good friends.

He plays for them, too, fighting back tears.

Last year, Fuller played taps 194 times.

As more and more veterans pass away each year, his workload grows. World War II vets - Fuller's generation - are dying at a sobering rate, more than 1,000 every day.

At age 79, he plays whenever he is called, sometimes twice a day. He plays in the summer heat, the sleet, rain or shine.

His duty is never done.

Standing in formation with other members of VFW Post 4819 - "old guys, like me" - the Waco, Texas-area grandfather who went to war as a teenager and fought at the Battle of the Bulge and witnessed the Nazi horror at Buchenwald, the German concentration camp, steeled himself as the crack of M-1 rifles echoed across the countryside.

Fuller lifted the horn to his lips.

Facing west, and the flag-draped casket, he prayerfully struck a deal.

"Lord, if you'll put the notes in the horn, I'll push."

Taps dates to the Civil War.

The lyrics aren't widely known, but the simple, tender melody that draws the curtain on the day, or upon life, is as familiar as the rows of white stars on a field of blue.

On this autumn morning, in Bold Springs Cemetery, about 20 miles northwest of Waco, the bugler played those 24 notes as they should be played, reverently, with feeling.

Fuller blew taps the way he did two years ago in a paupers' graveyard. He still can see the face of the only family member present, the deceased veteran's daughter. From a wheelchair, the paralyzed teenager silently accepted the folded flag in appreciation for her father's military service in Vietnam, from the president and a grateful nation.

He played the melody, slow and sweet and clear.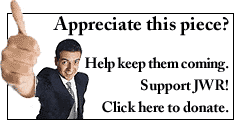 "At the end," he said, "I like to bring it down."
In that garden of stones, before a handful of mourners huddled beneath a canvas tent, the bugler lowered the volume and softly held the last note - held it - until it dimmed into extinction like the faint final flicker of a dying candle flame.
By law, all eligible veterans are entitled to a military honors funeral that consists of the folding and presentation of the American flag and a rendition of taps.
Because of what the Pentagon calls a "limited bugler inventory," the Defense Department made a high-quality CD of taps in 1999 played by a bugler at Arlington National Cemetery.
Some veterans groups say a recording is an acceptable substitute because the military bugler at a funeral traditionally plays taps from a distance.
"You can't distinguish the recording from a live bugler," said director Jim Adamson.
Fuller argues that's not the point.
"That man (the deceased veteran) wasn't fake. He paid his dues," he said. "Playing a record is an insult."
The government recently developed a battery powered "ceremonial bugle." Any honor guard member can "play" taps simply by pressing a button that activates a small audio device inserted into the bell of the instrument.
A majority of families endorsed the use of the $500 bugle during a six-month test, according to the Pentagon.
Kyle Hantz, a Texas A&M University graduate from Weatherford, likened the digital bugle to a greeting card that, when opened, plays a song.
Like Fuller, Hantz is affiliated with a nationwide network of trumpeters who volunteer their services at veterans' funerals. In three years, Bugles Across America has grown from 200 to 2,000 members. Many play trumpets instead of bugles.
Waco funeral directors are thankful for the old soldier who travels at his own expense from his home in Chalk Bluff to cemeteries in and around Waco. His business card reads, "Absolutely No Remuneration Accepted."
Fuller forwards any monetary donations he receives to the Shriners Hospitals for Children.
Rarely, the bugler may misplay a note. And members of his VFW post in West, near Waco, aren't always flawless in the precisioned execution of the rifle salute.
One honor guard member recently arrived at the cemetery dressed in his khaki uniform, but unarmed. He had left his weapon at home.
A week later the rifle team convened for a Purple Heart ceremony.
"Got your gun?" Fuller asked, ribbing his absent-minded friend.
"Right here."
"Got your ammo?"
The vet patted his pants pocket, feeling the government-issue shells.
After the rifle salute and the bugler's rendition of taps, Fuller took his buddy aside and gave him a puzzled look. "I didn't hear your gun fire."
The honor guardsman had forgotten to load it.
Fuller's VFW post and other groups give their time unselfishly. Families of deceased veterans appreciate the dignified and respectful manner of those who provide the ceremonial farewell that every soldier, sailor, airman and Marine deserves.
The bugler knows he can't play forever.
One day, he said, he will wear out. But "I don't want to rust out." So each night, before bedtime, Fuller keeps his lips toned by playing "Stardust," his favorite song, the first tune he learned as a boy in 1938 on a $3 second-hand horn.
He hasn't planned his own funeral but wants to be laid to rest, next to his parents, with military honors. Who will play taps?
"Don't know," Fuller said. Then, in forewarning, "It better not be no boom box."
On a Sunday afternoon in 1941, a 17-year-old college freshman sat in the downtown Waco Theater watching William Powell and Myrna Loy in the movie comedy "Shadow of the Thin Man."
Suddenly the screen went blank.
The house lights came on.
The theater manager announced to the audience that, according to radio reports, Japanese planes had bombed Pearl Harbor. Bob Fuller and everyone else in the picture show went home.
A few days later, dressed in his ROTC uniform, Fuller removed a sterling silver bugle from a trophy case at what then was John Tarleton College in Stephenville and blew taps for the first time at a memorial service on the campus parade field.
Drafted in 1942, Fuller soon found himself on a troop ship headed overseas, where he served as a bugler with the 69th Cavalry Reconnaissance Troop.
"Sneak and peek," he called their mission.
The youth wasn't prepared for what he saw at the first major prison camp in Germany to fall into Allied hands. Haunted, hollow-eyed faces of emaciated prisoners. Lampshades made from human skin.
He heard firsthand about the room furnished with a single chair. When the old became ill, they were taken there, seated and given an injection that they were told was medicine.
When their hearts stopped beating, a hinged trap door beneath the chair dropped. The dead, one after another, spilled into a dump truck below, bodies piled in a puppet sprawl.
Gen. Dwight Eisenhower later said that if American soldiers didn't know before what they were fighting for, at least they knew what they were fighting against.
"It was a different war," Fuller said. "You knew who the enemy was. He wore a uniform. In Vietnam, those fellows didn't know who they were fighting. Those troops over in Iraq now don't know who the enemy is. It could be a 12-year-old that blows your head off."
The young Texan safely returned home. He attended Baylor University on the G.I. Bill. Raised a family. Lived his life.
Until a few years ago, Fuller played in an 11-piece band that performed at dance clubs, wedding receptions and the Shriners Christmas ball. He still can hear, and belt out, those brassy favorites from the big-band era. "Tuxedo Junction." "Moonlight Serenade." "Sentimental Journey." "In The Mood."
But now, day after day, sometimes twice a day, he plays 24 notes.
Fuller led the Veterans Day parade in downtown Waco this year. Asked what this Nov. 11 means to him, the VFW post's senior vice commander sighed, "Oh boy," as if doubting his capacity to put a lifetime of memories and deeply-felt emotions into words. He stared at the kitchen floor. He wiped his mouth. The silence grew.
Finally the old soldier looked up, his watery blue eyes shining.
"Day is done, Gone the sun.
"I'm proud to be a veteran," he said.
"From the lake, from the hills, from the sky.
"I'm glad I went.
"All is well
"I've never been sorry.
"Safe-ly rest.
"Never.
"G-d is nigh."
Every weekday JewishWorldReview.com publishes what many in Washington and in the media consider "must reading." Sign up for the daily JWR update. It's free. Just click here.
Comment by clicking here.

© 2003, Fort Worth Star-Telegram Distributed by Knight Ridder/Tribune Information Services