Jewish World Review

Senior housing industry changing with times

http://www.jewishworldreview.com | (KRT) Robert Scott enjoys three cigars a day on a patio outside his 370-square-foot studio apartment, and his neighbors joke that he's surrounded by something of a harem.

But the 71-year-old widower wasn't always a picture of quiet contentment.

A year ago, Scott was a typically reluctant new customer for Dallas-based Capital Senior Living Corp.

With a skeptical heart, he moved into one of the company's senior housing complexes, The Waterford at Mesquite, to be closer to his daughter in Garland, Texas.

"I thought I'd be an old man moving here," said Scott, a retired prison employee from Kansas who sold his three-bedroom house after his wife died. "I wasn't ready for that. But it's helped me being here. I eat well now. I've gained 40 pounds since I've been here. Before, I was getting drunk every night, blowing money."

The senior housing industry is counting on finding more customers like Scott - people who are wary about living arrangements they fear may age them but who ultimately warm to the idea of a more convenient lifestyle.

After several years of underwhelming performance, Capital Senior and its peers have grown cautious, too.

The for-profit senior housing industry emerged in the 1980s as seniors and their adult children sought choices beyond dreary nursing homes and church-run room-and-board arrangements. The next decade, overly ambitious operators were building new facilities at a frenzied pace. Wall Street fell in love with the stories of companies that created new kinds of homes for an active, aging population. Stock prices boomed.

But the exuberance created a glut of senior housing that's left the industry reeling.

"Everybody tried to beat others into building more," said Ben Decker, senior vice president of operations at the industry's largest player, Sunrise Senior Living Inc.

As if the oversupply of space weren't enough, stiff competition forced middling companies into bankruptcy. Even those who managed to stay afloat, such as Capital Senior, experienced years when many of their units remained unfilled.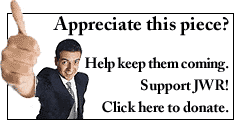 Now, mindful that seniors may be reluctant to abandon their homes, senior home operators are cutting back on construction and eliminating debt by selling off assets to real estate investment companies. The industry built 21,495 senior living housing units of various types last year, compared with 65,879 at the height of the construction boom in 1999, according to the American Seniors Housing Association.
"People are focusing on operations now," said Bob Kramer, president of the National Investment Center for the Seniors Housing and Care Industries. "There was too much growth too quickly, from the expectations from Wall Street and primarily as a real estate investment. But if you don't understand the business from the operating perspective, you're not going to … (last). There was a shakeout and a maturation period."
So-called independent living facilities provide residents with an apartment and meals, as well as some transportation and maid services, for a monthly fee that typically ranges from $1,000 to $3,000.
Many also provide opportunities for residents - most of them widowed women - to remain in the complex as their needs change. Adjacent buildings often house so-called assisted living, in which nursing and monitoring services are available for residents who grow more frail.
Executives say they've learned during the period of stagnancy. To compete better in the highly fragmented industry, they're reverting back to managing the details and enhancing services.
In general, complexes are getting fancier and offering a greater array of health and recreational services.
Capital Senior's recent history underscores the industry's turbulence. Its net income fell from $12 million in 1998 to $4.7 million last year. Its stock, which traded as high as $14.68 in January 1999, dropped below $2 in December 2001. Since then, Capital Senior, which runs 42 communities in 20 states, has gone on a corporate diet.
Earlier this year, it sold a 90 percent stake in its complex in Cottonwood, Ariz., to a joint venture company it owns with Blackstone Group. In return, Capital Senior, which will manage the complex, will get $3.1 million and have the venture assume $7.4 million of its debt.
The company also recently sold a complex in Sacramento, Calif., to Senior Housing Partners II LP and raised another $11.7 million while reducing its debt by $7.4 million. Capital Senior will pay off about $35 million of debt this year, said Larry Cohen, the company's chief executive.
Not coincidentally, Capital Senior's net income rebounded to $3.1 million in the most recent quarter from $780,000 a year ago, even as its revenue fell 12 percent. Its stock is up 80 percent this year and ended Wednesday at $5.25.
Meanwhile, Sunrise Senior sold 44 wholly owned and joint venture properties to raise $564 million this year.
Dallas-based Assisted Living Concepts Inc., another large player, emerged from bankruptcy reorganization in 2002 and is showing signs of recovery.
The company, which runs 177 assisted living centers, reported a modest net income of $763,000 in the most recent quarter, recovering from a $2.63 million loss a year ago.
There seems to be a rebound, albeit a moderate one, in construction as well. According to a report released in October by the American Seniors Housing Association, housing construction for seniors has increased this year for the first time since 1999. It said 28,696 units were being built this year, or a 34 percent rise from last year.
Still, no one expects the pace of construction to revert to the heated days of the late 1990s anytime soon.
The supply glut, particularly in assisted living facilities, continues to linger. Capital Senior has no plans to build any wholly owned projects in the foreseeable future. The company, like its rivals, wants to increase revenue through more management contracts and by filling up current facilities, Cohen said.
Fresh from the period of growth, the players in the industry now must figure out how to stand out from the pack.
And the seeds of those efforts will be sown through enhanced services for savvier consumers, experts say.
"There's a very modest amount of assisted living being built," said David Schless, president of the senior housing association, based in Washington, D.C. "So their focus now is taking care of people in the building today."
To set themselves apart from clinical perceptions of traditional nursing homes, many senior living communities sport the look and feel of leisure complexes in Florida.
The Wellington at Arapaho, a Capital Senior property in Richardson, Texas, has a large circular lobby with a chandelier, flowers and inviting sofas and club chairs.
Adjoining the lobby to the right is a large recreational room, where, on a recent day, residents gathered to receive flu shots and socialize.
The 154-unit Waterford, where Scott lives, is a bright, airy complex that evokes images of antebellum-style mansions of the South.
At both facilities, residents have their own balconies, hallways lined with handrails for safe walking and open areas throughout the building for social gatherings.
The changes in senior care aren't just architectural. Senior housing operators are increasingly refining in-house services to keep up with the competition. Services can help attract skeptical seniors unwilling to leave their single-family homes, like Scott.
Keith Johannessen, Capital Senior's president and chief operating officer, said many of the current services weren't offered a few years ago but were introduced gradually based on customer demand.
Both Wellington and Waterford have gyms and recreational rooms. Apartment units can accommodate two phone lines, which can be helpful if a resident wants Internet access, and each room comes with an emergency alert system.
Business centers with computers have been installed in the last few years. A beauty salon, an arts and craft room and a library are all part of the basics. At the Waterford, finches sing in an aviary along a hallway.
Meals - which are serviceable, if not graced with a personal touch - are served in large restaurant-style cafeterias, where residents like to mingle.
Transportation is offered two to three times a week at designated hours for residents. The sites' activities directors plan happy hours as well as trips to concerts and museums and recently, to the State Fair of Texas. Cleaning services are offered weekly.
They also have access to health care. Residents at the Waterford can go to an on-site health center that's open during regular business hours.
Wellington's independent-living residents can use nursing services at the assisted living quarters at the other end of the complex. Wellington assigns its assisted-living residents to a separate area since they tend to be more frail and may suffer from dementia and other mental problems related to aging.
Residents at the assisted-living quarters need a punch code to exit and are supervised by an on-site licensed nurse and his staff. They also receive medication reminders, wound treatment, bathing and dressing assistance and a room check every two hours during the evenings.
"One of the things you're seeing is exploding diversity in services," said Kramer. "But what you're seeing today will be boring vanilla five years from now."
Conveniences aside, there are residents who clearly find the complexes less than perfect. One resident in the lobby of the Wellington quietly told a visitor: "Considering everything, I can't complain about the services here, but it isn't the same. I miss my space. You miss having your family around. … You'd have to be my age to understand."
Pricing is another hot button. Many senior residents finance their stays with Social Security checks, the proceeds from selling their homes and, for some, pension benefits.
Larry Cohen, Capital Senior's chief executive, countered that the monthly fees at an independent center could be cheaper for a resident than living in a single-family home, even with the mortgage paid off.
Still, some seniors have begun to ask for more flexibility, choosing only the services they want, in part because they want to maintain a life outside the complexes.
Eleanor Wysocki - who has lived at Wellington for a year since selling a home in Richardson - said she's satisfied with the meal and maid services but isn't interested in most of the activities at the complex.
That's the next test, Johannessen said. Capital Senior and the industry will have to meet the demands with customized plans and flexible options, he said, and that the strategy could prove to be "a financial challenge."
Every weekday JewishWorldReview.com publishes what many in Washington and in the media consider "must reading." Sign up for the daily JWR update. It's free. Just click here.
Comment by clicking here.

© 2003, The Dallas Morning News Distributed by Knight Ridder/Tribune Information Services