Jewish World Review

Scrapbookers traveling to spend a few days with fellow enthusiasts

http://www.jewishworldreview.com | (KRT) Ten miles, 100 miles, even across the country, scrapbook aficionados are going the distance when it comes to focusing on their craft.

Take Sue Quaine and Cindylynn Daniel. The "scrappers," as the hobbyists are known, are among a group of about 70 women who recently traveled to the Holiday Inn in Orlando for a 60-hour nonstop scrapbooking weekend getaway.

For Daniel, it was a short trek from Orange City, Fla. Quaine, however, traveled to Orlando from Rogers City, Mich.

Scrapbooking — the creation of albums and memory books with family pictures and decorative papers — is hot, hot, hot. A 2001 study found that more than 15 million U.S. households had at least one scrapper. Now, weekend getaways are adding fuel to the fire.

"Scrapbooking is the hottest hobby around right now, and it has become a billion-dollar industry," says Marianne Alvarez, co-founder of Gotta Crop in Lodi, Calif. "`Crops' have become the quilting bees of the new millennium, where women get together and work on their photo albums, share new ideas and bond while at the same time preserving their precious family memories."

Scrapbooking Getaways in Orange City, which organized the Orlando event, is just one of several dozen companies in the United States that offer such gatherings. Enthusiasts can attend retreats in such places as Newport Beach, Ore.; Long Beach, Calif.; Indianapolis; Atlanta; Pensacola, Fla.; and New Orleans. There are even scrapbooking cruises to Alaska, Hawaii and the Caribbean.

Traveling scrappers pack their supplies in neatly organized suitcases, paper bags or tackle boxes, and hit the highway. But these vacations aren't about sightseeing. Participants spend most of their time in windowless conference rooms, their heads bowed over their work. They travel to scrapbooking events to get away from the distractions of the outside world, not to visit attractions or immerse themselves in the culture of a new place.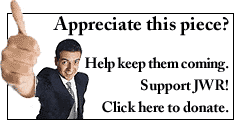 Janice James, owner of Scrapbooking Getaways, says that weekend crops are about space, not place. Whether the retreat is regional or long distance, participants are there for the luxury of time, space and the companionship of like-minded hobbyists.
"I've always wanted to go to something like this," says Quaine. "I found it on the Internet, and I'm having a ball. I just came for ideas from other people."
One big appeal of the weekends is that scrappers don't have to stop a work in progress to, say, clear the table for dinner or to help kids with homework.
"Once you start, it's hard to stop," says Kim Bondarenko, a Pembroke Pines resident who drove to Orlando with a couple of friends. "We stay to the very last minute."
Scrappers find camaraderie is a natural result of the weekends.
When they met Friday evening, Quaine and Daniel were strangers. But by Saturday afternoon, the two scrapbooking devotees were sharing ideas, tools and supplies. For hours, they were perched across the table from one another, cutting patterned paper, coloring words with chalk and arranging decorative elements on album pages.
Quaine hunched over the scrapbook page she was fashioning into a tribute to her daughter's homecoming dance. She cocked her head, trying to decide which elements will add appeal to her page design.
"Do you want any of the script letters that I have?" Daniel asks.
Quaine studied her page and asks, "Would that look good?"
She decided it would.
"You can just have this," Daniel says, handing her gold metallic paper.
These are working vacations, but that doesn't mean all work and no play. Picture a cross between a kindergarten art class and a pajama party. Guests dress casually — pajamas and slippers are encouraged — and tuck themselves into tables where they cut, paste and color for hours at a time. Scrappers proudly lift their pages into the air for others to ooh and aah over.
"It's addictive," says Daniel, a veteran of scrapbooking gatherings.
The weekends usually have quite a few trimmings. During the Orlando gathering, vendors were on hand to sell new products such as stickers and patterned paper, and classes in stamping and other art forms were offered. Participants had access to a computer for typesetting and scanning, and a massage therapist who would rub aching shoulders and necks.
"Massages are real popular," Scrapbooking Getaways' James says. "I guess from scrapbooking all day and all night, their shoulders get all cramped."
James says the conference room is open 24 hours at most getaways, and some scrappers work through the night. "They're usually pretty dedicated scrapbookers." Adding to the fun are page-design competitions and drawings for prizes such as photo albums and tickets to future getaway weekends.
Competition can be tough — today's memory books are works of art adorned with designer background papers (think Laura Ashley) and plenty of ornamentation, including ribbons, buttons, charms and stickers. Pages feature headlines and lengthy photo captions. Albums may even sport framed poems or letters to future generations.
James says the trips — which typically cost between $200 and $500 and include lodging and a reserved seat — are popular because scrappers feel as if they've accomplished something by the time they pack up their supplies to go home: They've completed a project that the whole family can enjoy, and they've forged friendships.
"Everyone's so helpful, and I've learned a lot," Quaine says, "I'll definitely be back here next year."
It's likely she will. Quaine won the drawing for a future cropping weekend, sans accommodations. She's already discussing sharing a room with Daniel, her new friend and scrapbooking partner.
— — —
IF YOU GO
Scrapbooking retreats vary in price, depending on what's offered. For example, the two-night Orlando weekend organized by Scrapbooking Getaways cost $209 per person, double occupancy, which included lodging and a reserved seat from 8 a.m. Friday-8 p.m. Sunday. Here's a look at some future getaways:
— Scrapbooking Getaways has events scheduled for early next year in Atlanta and Fort Lauderdale, Fla. Prices range from $63 per person for a one-day getaway to $394 per person for a three-night stay. For more information call 386-837-1153 or see scrapbookinggetaways.com.
— Gotta Crop of Lodi, Calif., has planned getaways for Carmel-by-the-Sea and Napa Valley. Two-night package prices range from $328 per person in a four-person room to $460 per person singe occupancy. A three-day pass without lodging is $238 per person.
Gotta Crop also is offering a two-night getaway near San Francisco for $363 per person, double occupancy, that includes lodging, a reserved seat, as well as two classes and some meals. For details, call 209-365-9397 or see gottacrop.com.
— Scrapbook Cruises, a division of Days Off Travel in Vista, Calif., offers cruises to Alaska, Hawaii and Mexico, among other destinations. Prices vary depending on the length of cruise, ranging from $443 to $990. A three-night Bahamas cruise by Scrapbook Cruises starts at $393 per person, and includes workshops, all meals, fees and taxes.
For details call 1-877-580-0861 or see scrapbookcruises.com.
Every weekday JewishWorldReview.com publishes what many in Washington and in the media consider "must reading." Sign up for the daily JWR update. It's free. Just click here.
Comment by clicking here.

© 2003, The Orlando Sentinel Distributed by Knight Ridder/Tribune Information Services