Jewish World Review

'Oldest worker in America' leads a growing trend

http://www.jewishworldreview.com | (KRT) OREM, Utah — It was Valentine's Day in 1929 and Dr. Russell Clark was working at Cook County Hospital. An attending physician called him over. Seven bodies had come in, and someone needed to declare them dead.

Down went Clark to the morgue, where seven men lay under sheets. A quick look revealed the gunshot wounds that had sliced across their bodies.

The day became known as the St. Valentine's Day Massacre, one of the more infamous days in Chicago's history.

Clark, who turns 103 on Nov. 19, remembers it with astonishing clarity, just as this retired surgeon - now a businessman - remembers almost everything.

This fall, he was named the oldest worker in the United States by Experience Works, a non-profit organization that helps older workers. The honor highlights a trend: Seniors are staying in the labor force in greater numbers and for a much longer time than in years past.

For Clark, who received his medical degree from Northwestern University, there is a message behind the statistics.

Older people "add a lot more to the community and to their own lives by getting something to do," he said.

"Keep busy," he told a group of 30 older men and women in a speech on a recent morning. "Go to the libraries, the hospitals, the schools, the rest homes, and do what you can to help."

The trend toward older workers is expected to accelerate as 76 million Baby Boomers approach the once-traditional retirement age of 65 in the decades ahead.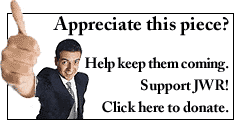 According to a survey by AARP, 70 percent of Americans plan to work past age 65, and half expect to work well into their 70s and 80s. By 2015, 1 in 5 workers is expected to be 55 or older, according to the Bureau of Labor Statistics.
Clark, a father of five, grandfather of 23, great-grandfather of 42 and great-great-grandfather of 6, is an extraordinary example of the possible.
A typical day involves walking 3 to 4 miles or a half-hour on the treadmill if the weather is bad, reading, and taking care of his real estate holdings, his current occupation. Two or three times a week, he drives 30 miles to visit his wife, who has lived with a son since she had a stroke. Once a week, he talks to community groups that want to know the secret of successful aging.
"Fruit juice and water, 2 quarts a day," he told listeners tuning in to a talk show on Las Vegas' KSFM. "Work, exercise, diet … no smoking, no drinking, no drugs … a positive attitude.
"I'm not on any medications at all. Vitamins, that's it," he announced proudly.
A typical conversation is spiked with jokes the doctor delivers dead-pan, with a sparkle in his eyes.
Do you ever feel old? "Not unless I look at the calendar. Or unless it's 2 a.m."
What about the mornings, when you look in the mirror? "It depends whether I've shaved or not."
How many years do you think you have left? "I'm leaving that for the physician upstairs" - pointing to the ceiling.
How do you know he's a doctor? "Because he heals everybody."
Asked about his first car, Clark didn't miss a beat: a Buick, bought in Chicago in 1929, for the then-daunting price of $785. Today, this fiercely independent man drives his silver-gray Cadillac once a month to St. George, Utah, five hours away, where he hops on a bus to Las Vegas to visit a 10-acre industrial complex he oversees.
"His activity, his mental acuity, they're incredible," said Ray Farrer, who has run the complex since 1976, and who goes over "everything" with Clark during the monthly visits. "He isn't going to let anything slow him down or get him down.
"Maybe the Grim Reaper can't keep up with him."
Asked about the greatest advance in medicine in his lifetime, Clark named penicillin and the generation of antibiotics that followed. The doctor remembered the year in which the discovery of penicillin was announced, 1929, when he was working at Cook County and preparing to set up a medical practice on the North Side of Chicago, where he lived 17 years before moving to California and then Utah.
Ever the physician though retired from practice for 20 years, the doctor often seeks out people feeling poorly in his Orem assisted living center, sitting with them at mealtimes and inquiring after their health. Recently, he diagnosed an infection for a neighbor at the center and arranged to have him sent to the hospital.
"When he walks into a room, it's like a peace and calm enters with him. Everyone is just like, `Oh, the doctor is here,' and before you know it they're having fun and laughing," said Doug Gourdin, who runs the assisted living center where Clark lives.
A few weeks back, Gourdin went to Clark's two-bedroom apartment to adjust his heating unit, near the floor behind a couch.
"He was right next to me on his knees like a little kid, watching what I did so he could do it himself if he had to," the manager said.
"He has been a go-getter all his life, yet so kind and obliging to everyone," said LeOra Larsen, Clark's 96-year-old kid sister.
When she was widowed with two children to put through college at the age of 50, her brother became the family's "benefactor," she said. "He has stuck with me, and many other people, through thick and through thin."
"We are lucky good genes run in the family," Clark said.
Indeed, his pioneer Mormon family, which fled Nauvoo, Ill., for the West in the late 1840s, is hardy stock. His Aunt Laura lived to 106; his Uncle Joseph made it to 105. An older brother, William Clark, died a few years ago at the age of 103.
For his part, except for a farm accident at the age of 7 and a tonsillectomy in high school, Clark has never been seriously ill, though he has become a little hard of hearing in the last several years.
His weight - he eats only half of what's put in front of him at the dinner table - has been a constant 140 pounds for almost 50 years.
"He will never ever admit he's hungry, tired, cold, exhausted. He has always been that way," said Clark's oldest daughter, Beverly Johnson, 72. "If anything, since he's turned 100, he's more independent than ever."
For example, there is the trip Clark took to Hawaii earlier this year, without telling any of his children he was leaving town. There are the family land holdings - which Clark began purchasing in the 1950s all over the West - that he still has a strong say in managing. And there is that life history he is determined to finish, no matter how hard the project has become.
How do you want to be remembered? "For my love of family, church, country and my fellow man."
What would you advise a young person starting out in life? "Read. Study. Open those books. And get down on your knees and do a little praying: You can get help that way."
What if something happened and you had to be put on life support? "Pull the plug. Terminate. I don't want to be kept alive with needles all over me because I'll be useless."
All of the people who have won worker awards from Experience Works share similar attributes.
They all have a "sense of humor … an ability to laugh and have fun," and they all "see work as fulfilling, and an essential ingredient to their happiness … a reason to keep moving forward," said Andrea Wooten, the organization's president.
As for Clark, when he's not complimenting people or making sure his business insurance is up to date or participating in his church, he's thanking his lucky stars for his good fortune.
"I'm younger - mentally, physically, spiritually - than I've ever been," he said, with a wink. "It doesn't bother me one bit what my age is. I just know I'm alive, I enjoy life, and I'm grateful for it."
Every weekday JewishWorldReview.com publishes what many in Washington and in the media consider "must reading." Sign up for the daily JWR update. It's free. Just click here.
Comment by clicking here.

© 2003, Chicago Tribune Distributed by Knight Ridder/Tribune Information Services