Jewish World Review

How NYSE changes may affect average investor

http://www.jewishworldreview.com | (KRT) John Reed, interim chairman of the New York Stock Exchange, nominated a new eight-person board Wednesday to oversee the world's biggest stock market.

The move is a reaction to the controversy that's swirled around the NYSE since the disclosure that directors handpicked by the exchange's former chairman, Richard A. Grasso, had given him a $140 million compensation package. The furor forced Grasso to resign in September.

Here are some answers to questions about the proposed changes.

Q. What might these changes mean for average investors?

A. The Securities and Exchange Commission, which has to approve the changes, will be asking that crucial question, said Paul Maco, a partner and securities attorney at Vinson & Elkins in Washington, D.C.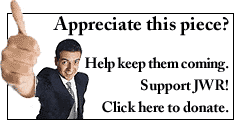 "One question that will be asked at the SEC in reviewing this will be, so where are the investors in terms of board membership?" he said. "If they're not there, who's looking out for them?"
The proposals mean that investors will have a NYSE that will be watching their back, exchange officials said.
"Everything we do, we do for the least sophisticated investor in mind," said Robert Zito, a NYSE spokesman. "They should see it as a move that will help investors, because you now have a completely independent board."
Q. What do outsiders say?
A. The moves are "definitely a step in the right direction," said Dan Meader, a chartered financial analyst and managing partner at Trinity Advisors LP in Dallas, which helps small and emerging companies raise capital.
"Under the previous board, you had the fox in the henhouse," he said. "The people being regulated were determining the compensation for the regulator. That doesn't work for any organization in any environment."
But others said the exchange didn't go far enough because it didn't separate its regulatory functions from its business functions.
In the current climate, it's crucial that the NYSE "projects an image of protecting investors, and without a separate regulatory component, the current proposal fails to do that," said Marc Steinberg, a law professor specializing in corporate and securities law at Southern Methodist University's Dedman School of Law.
NYSE officials said the board would appoint a chief regulatory officer who would report to the board's Regulatory Oversight Committee, not the exchange's chief executive.
Q. What do the changes entail?
A. Reed proposed keeping just two current members of the board - former Secretary of State Madeleine Albright and Herb Allison, chairman of the teachers pension fund TIAA-CREF - while limiting the overall number of directors to between six and 12. All members who approved Grasso's pay package would be gone.
New candidates are Euan Baird, former chairman of oilfield services concern Schlumberger Ltd.; Marshall Carter, former head of State Street Bank; Shirley Ann Jackson, president of Rensselaer Polytechnic Institute; James S. McDonald, former chief executive of Rockefeller & Co.; Robert Shapiro, former chairman of agricultural and chemical giant Monsanto Co.; and Sir Dennis Weatherstone, former CEO of J.P. Morgan Chase.
"This proposal represents a significant rethinking of the structure that has existed at the NYSE and addresses the issue of independent oversight of the exchange's regulatory structure," an SEC statement said. But it also said that more changes probably would be necessary.
Q. Does Wall Street understand the anger that investors have, with the corporate governance scandal and now the mutual funds scandal?
A. If it doesn't by now, you have to wonder what planet it's been living on.
"Investors want to be sure that they are treated fairly and that they receive the best price possible, and that someone is there looking out for them to assure that," Maco said.
The controversy swirling around the NYSE and the mutual funds industry is "symptomatic of what we're seeing all across financial industries in terms of crisis of confidence and crisis of ethics," Meader said. "It appears that the American investment management industry has lost its soul, it's lost its moral compass."
Q. Is the NYSE's system of specialists in danger of being scrapped in favor of a Nasdaq-like electronic system?
A. No, but the specialist system has been severely criticized for putting a middleman between buyers and sellers. Specialists, who facilitate trades on the floor of the stock exchange, are charged with maintaining an orderly market in a stock.
However, in some cases, they've been accused of taking advantage of their knowledge of the amount of interest of buyers and sellers to trade ahead of other investors. The Wall Street Journal reported on Nov. 3 that the SEC has found that about 2.2 billion shares were improperly traded in the last three years, costing investors more than $150 million.
Every weekday JewishWorldReview.com publishes what many in Washington and in the media consider "must reading." Sign up for the daily JWR update. It's free. Just click here.
Comment by clicking here.

© 2003, The Dallas Morning News Dist. by Knight Ridder/Tribune Information Services