Jewish World Review

French rappers' lyrics targeted as Muslim-born hate speech

http://www.jewishworldreview.com | (KRT) PARIS A group of rap musicians faces an unusual showdown with the government over lyrics that officials say threaten French police and sympathize with Palestinian suicide bombers.

Interior Minister Nicholas Sarkozy, who last year introduced a law that made insulting a police officer a crime punishable by two years in jail, announced that he would bring charges against the Parisian rap group Sniper for tunes that he says are anti-Semitic, racist and insulting.

"Those who do not respect the rules of the Republic … will be taken to court," Sarkozy told France's parliament last week.

Sniper, made up of three Parisians of North African origin and a fourth from Reunion, a French island off the coast of Madagascar, denied that their music had anything to do with anti-Semitism or racism.

"Music in general, ours in particular, is composed of strong images … (and) is not to be taken at face value," the group said in a statement.

The crackdown on the lyrics comes at a time of growing concern about France's failure to integrate its large North African immigrant communities, and a rise in anti-Semitic incidents blamed on anger among French Muslims over Israel's harsh treatment of Palestinians.

After an attack on a Jewish school annex on Saturday, French President Jacques Chirac this week established a commission to investigate the "new anti-Semitism" that analysts attribute to the growing alienation of Europe's largest Muslim population. No one was hurt in the attack and no suspects have been arrested.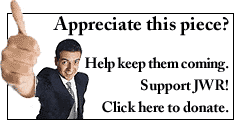 Impoverished, unemployed and victimized by discrimination, many in these immigrant communities feel deeply hostile to French society. The young rappers, whose music catches the angry edge of their American counterparts, say their lyrics merely reflect life in the banlieues - the grim housing projects that ring France's urban centers - and the reality of the Muslim political consciousness in Europe.
"What would do if they killed your father and destroyed your house?" asks the lyric of the song entitled "Stone Thrower."
"Palestinians in streets/Israelis in the buses.
"Evil for evil/Avenge your own.
"To blow yourself up is resistance."
"The song is not inciting young people to violence," said Clovis Carime, a rap enthusiast who works in a Paris music store. "The musicians don't take sides in the song. They are reflecting what's happening in Israel - at least that's the way young people here see it."
"Stone Thrower" is from Sniper's second CD, which has sold more than 250,000 copies on Warner Music's East West label, a huge number by French standards.
For weeks, Sniper's concerts have been dogged by protesters from far-right nationalist groups. A number of performances have been canceled. But in the tight world of rap music, where American artists have long been the trend-setters, running afoul of the establishment is considered a marketing asset.
Sarkozy, the interior minister, first came to national prominence last year when he introduced a series of tough measures aimed at youths in the housing projects. In addition to the law that made it a crime to insult a police officer, another law carried a two-month jail sentence for loitering in the communal areas of the housing projects.
Civil rights activists accused Sarkozy of "criminalizing the poor" but opinion polls showed that his crackdown enjoyed broad public support.
In addition to the commission on anti-Semitism, the government this week also announced a five-year plan to rejuvenate 160 of France's most impoverished housing projects. Prime Minister Jean-Pierre Raffarin said the aim was to "smash the ghettos" of social deprivation where most of France's immigrants live.
Every weekday JewishWorldReview.com publishes what many in Washington and in the media consider "must reading." Sign up for the daily JWR update. It's free. Just click here.
Comment by clicking here.

© 2003, Chicago Tribune Distributed by Knight Ridder/Tribune Information Services