Jewish World Review

$1 million deal for JFK buffs waiting on eBay

http://www.jewishworldreview.com | (KRT) One gray morning nearly 40 years ago, children lined River Oaks Boulevard to wave goodbye to a visiting president.

Within hours, John F. Kennedy was dead.

Now the biggest souvenir of Kennedy's Fort Worth visit is for sale.

The item: the white 1963 Lincoln convertible from the presidential motorcade that took Kennedy from a Fort Worth hotel to board a fateful flight to Dallas on Nov. 22, 1963.

The price: $1 million.

Where would you sell a presidential Lincoln?

Of course.

EBay.

A Connecticut antiques dealer listed the convertible for sale Friday.

According to a 1998 newspaper report, John Reznikoff of Westport, Conn., bought the car that year for $17,500 at a liquidation auction after the Tragedy in U.S. History Museum closed in St. Augustine, Fla.

"Man! The price has gone up!" said David Pellham, 66, of Dallas. He bought the convertible in 1964 for about $5,500 from Fort Worth car dealer Bill Golightly, he said, and later swapped it to the museum for $5,000 cash and a 1964 Cadillac.

"I wouldn't give $1 million for it," Pellham said. "But I've already owned it.

"For someone who knew or loved President Kennedy and his family, it might be worth it."

The eBay listing simply bills the convertible as "1963 Lincoln Continental JFK Car."

Don't confuse it with the blue presidential limousine Kennedy rode to his death in downtown Dallas. That car sat waiting for Kennedy in Dallas that day. Now it's at a museum in Michigan.

Riding in a 1963 Lincoln Continental on Nov. 22, 1963, are, from left, Gov. John Connally, first lady Jackie Kennedy and President Kennedy. They were going to Carswell Air Force Base for a flight to Dallas.
This convertible is a white Lincoln with a red leather interior. It's the car remembered by those along the motorcade route that morning down Main Street, Belknap Street, North Henderson Street, Jacksboro Highway and River Oaks Boulevard.
"It is an extremely valuable piece of history," Reznikoff said by phone Monday. "This is the very car he rode in the day he was assassinated. ... The moment he stepped from this car to go to Dallas is the last glimpse of one shining moment of Camelot."
Technically, the ad was placed for Reznikoff by Classic Car Gallery of Southport, Conn. The "Buy It Now" listing sets a firm $1 million price instead of putting the car up for bids, as most eBay items are.
Reznikoff said he spent "in six figures" restoring the car and body and preserving the original interior. The price compares to that of Kennedy personal effects auctioned lately for $400,000 to $700,000, he said.
The eBay ad includes a sworn 1966 letter signed by Golightly saying that the car was borrowed from his Golightly Auto Sales lot at 1010 Texas St.
Yet that does not match the story as remembered by Kennedy's advance man, Jeb Byrne, in his thorough recollections published by the National Register on its Web site, www.archives.gov. Byrne said he was told that Kennedy rode in a convertible borrowed from Fort Worth golfer Ben Hogan.
Pellham, a private investigator, was 27 when he bought the car for pleasure driving, he said. He bought Star-Telegram photos of the motorcade for Reznikoff years ago to prove that the convertible and license plate match the car from the Florida museum.
Late Monday, nobody yet had clicked the "Buy It!" button to grab a $1 million Fort Worth history relic.
Kennedy rode in the right rear seat for the morning trip from a Chamber of Commerce breakfast and parking-lot speech at the Hotel Texas -- now the Radisson Plaza Fort Worth -- to the air base at Carswell, now Naval Air Station Fort Worth.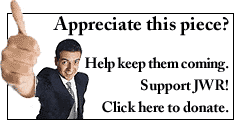 According to photos, Texas Gov. John Connally rode on the left, with first lady Jackie Kennedy in the middle. Unlike in the Dallas motorcade, where Nellie Connally rode in the presidential car with her husband, she was in a second convertible with Vice President Lyndon Johnson, Lady Bird Johnson and U.S. Sen. Ralph Yarborough.
James Pollard, 70, of Fort Worth was a Castleberry High School assistant football coach at the time. His remembrances of the motorcade will be part of an exhibit next week at the River Oaks city library, "River Oaks Remembers President Kennedy."
On that Friday -- game day -- Pollard walked the entire Castleberry Lions football team over to River Oaks Boulevard to see the president.
"He saw our Castleberry jerseys and hollered, 'You gonna win?' " Pollard said Monday. "Our boys said, 'Yeah, we're gonna win.' It really thrilled us to get that kind of recognition from the president."
The game was postponed. The players had barely made it back to school when a principal announced that somebody had shot the president.
But what we remember is a robust, happy man who smiled and waved at Fort Worth and River Oaks on a November morning.
That's a memory worth more than $1 million.
Every weekday JewishWorldReview.com publishes what many in Washington and in the media consider "must reading." Sign up for the daily JWR update. It's free. Just click here.
Comment by clicking here.

© 2003, Fort Worth Star-Telegram Distributed by Knight Ridder/Tribune Information Services