Jewish World Review

Barter becoming crucial to more businesses

http://www.jewishworldreview.com | (KRT) To get her doggie daycare business up and running, Dyana Klein needed to hire an accountant to do her bookkeeping and a programmer to build a software system. But like most new entrepreneurs, she was short on cash. In May, she put an ad in the barter section of craigslist, one of the Bay Area's largest online community bulletin boards. Now, Klein is getting $25,000 worth of services in exchange for doggie daycare.

"I would not be able to afford them without the trade., no," said Klein, laughing with obvious delight. Her business, Run `Em Ragged Doggie Daycare, opened in August. "When you're starting a new business, you have to try to save every dollar you can."

An increasing number of entrepreneurs like Klein - as well as florists, hoteliers and plumbers - are making barter a part of their business model. From barter exchanges to informal networks, the world's oldest form of trade is helping to buoy businesses in Silicon Valley and around the nation as they weather an ailing economy.

And barter, which has had a reputation as an underground economy where goods and services are traded untaxed, is coming into its own. The barter world boasts at least 600 above-ground barter exchanges worldwide - half of them in the United States. The International Reciprocal Trade Association in Rochester, N.Y., estimates the worldwide barter industry, in which formal exchanges broker deals between businesses, to be about $8 billion in 2001. But other estimates put U.S. barter alone at $12 billion a year.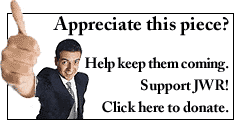 What's certain is that barter exchanges locally and in the United States report greater trade volume and higher membership numbers the past two years as the economy hit the doldrums. At Sacramento, Calif.-based Itex, the nation's largest barter exchange, members are conducting 30 percent more trades with one another. Meanwhile, Master Trade of Los Gatos, Calif., has seen its membership rise 25 percent. The 11-year-old local exchange has 700 member businesses.
Small businesses, from mom-and-pop shops to firms with less than 10 employees, make up the vast majority of participants on exchanges.
"When the economy is rough going, people are naturally looking for alternative ways to conserve their cash," said Krista Vardabash, executive director of International Reciprocal Trade Association. "We definitely see an increase of trade in things that have a shelf-life, like restaurants, travel, and hotels. If they're not being used, they're gone for good and the owners make nothing."
Take San Jose's Park Plaza Hotel, for example. General manager Chris Billawala said the hotel is doing 35 percent more business in trade compared with two years ago because of more empty rooms. Within the last year, he's purchased about $20,000 in goods and services, including print advertising and printing, without plunking down cash. Just a few months ago, he ordered $6,000 worth of mouse pads with the hotel's picture and logo. "We would not have gotten the mouse pads if we had to pay cash for it," said Billawala.
In its simplest form, barter is a trade of goods or services between two companies. By joining a barter exchange, participants don't need to do a direct business-to-business transaction. Members can request to "purchase" services from anyone in the exchange. The value of the transaction is based on the retail value of the product or service. When the trade occurs, the "purchaser" or recipient incurs a negative trade balance that is paid off by providing its product or service to other members. Meanwhile, the "seller" accrues credit for the transaction and can spend it at other businesses in the exchange.
The barter exchange makes money by charging annual and monthly fees. For each trade, it's also paid 6 percent to 10 percent of the retail value in cash.
A typical exchange might include small businesses from automotive shops to printers to optometrists and companies with excess office products.
Since the downturn, however, membership among bigger corporations - who trade millions of dollars at a time - is on the rise, said Itex Chief Operating Officer Alan Zimmelman.
"Reputable, recognizable businesses like Marriott, Hyatt and Sizzler are getting into the barter act," Zimmelman said.
The presence of big-name companies on the exchanges has helped "the barter world become more legitimized," he said.
Zimmelman, who has worked nearly two decades in the industry, is quick to acknowledge that barter has had a reputation of "fly-by-night operations" and others who saw the cashless trade as a way to dodge paying taxes.
In 1982, the IRS began to recognize exchanges as legal third-party record keepers, much like banks and brokerages. The exchanges are required to report to the IRS transactions totaling more than $600. The rule also allowed bartered goods and services that are bona fide business expenses to be fully tax-deductible.
The part of the barter landscape that's completely uncaptured by the industry and the government are informal barter networks, which thrive on the Internet through sites like craigslist and person-to-person networking. Since craigslist started the barter category in the Bay Area in mid-2000, the number of monthly postings has increased eightfold to more than 9,000.
Within the past two months, nearly 30 percent of those who have post a barter ad place more than one ad.
April Klotz Neubold, who started her Palo Alto, Calif., floral service in July, is among the repeat posters. Two months ago on craigslist she found a laid-off graphics designer to create a Web site for her flower business in exchange for flower arrangements for the designer's upcoming wedding.
While enjoying a massage session in Las Vegas, Klotz Neubold wondered whether she could trade flowers for massages. One recent morning, she placed an ad advertising her flower services in exchange for, well, anything.
By lunchtime, she had received seven offers to barter from two chiropractors, two massage therapists, a hairstylist, a candle distributor and a homemade breads and jam-maker.
"I had no idea you could get so much stuff without cash," Neubold said. "It's cool."
Every weekday JewishWorldReview.com publishes what many in Washington and in the media consider "must reading." Sign up for the daily JWR update. It's free. Just click here.
Comment by clicking here.

© 2003, San Jose Mercury News Distributed by Knight Ridder/Tribune Information Services