Jewish World Review

Game makers race to auto companies for rights to simulate real cars

http://www.jewishworldreview.com | (KRT) Automakers have a new way to get customers in for a test drive: License their products for some of the world's most popular video games.

In order to complete a level in "Lara Croft Tomb Raider: Angel of Darkness," released this summer, you have to drive a Jeep Rubicon through a series of obstacles.

To complete the popular racing game "Colin McRae Rally 3," you spend up to 40 hours behind the wheel of a stunningly lifelike Ford Focus. "Ford Racing 2," expected for the holiday season, features nothing but real Ford cars.

Dozens of games this year are packed with real, licensed cars. The upcoming "Gran Turismo 4," for example, is considered to be so realistic to drive that the times posted by its hundreds of licensed virtual versions on virtual courses come within one second of the real-life times.

Game makers use hundreds of photos, audio clips of real engine noises, stats ranging from horsepower to torque to gear ratios and even computer-aided drawings straight from the manufacturers to create their models.

"It's a virtual test drive," said David Milch, vice president of brand management for the Beanstalk Group in New York, the largest trademark-licensing agency in the world, which handles agreements for brands like Ford and Jaguar. He recently brought some games and a console to Michigan to demonstrate their potential for company reps.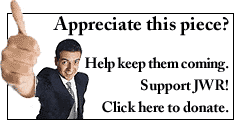 "The games are that sophisticated. People are getting a real feel for how the car will perform."
The growing partnerships between auto manufacturers and game makers are the result of improved game quality - most of those coming out this fall could easily be mistaken for video of the real thing - and the growing age range of video game players.
The average age of a gamer is 29, and people from 10 to 50 are regular players. More than half of all households in America play. That makes games a natural way to reach prime auto buyers - and those who are about to make their first purchase.
"It really gets you the younger buyers - at least from a recognition perspective," Ford spokesman Miles Johnson said.
Jeff Bell, vice president at Jeep and head of interactive marketing for Chrysler, Dodge and Jeep, said the company has recognized the many ways that gaming can help the auto industry get the word out about new cars.
DaimlerChrysler, like most other major manufacturers, has created video games specifically for a number of its models.
The company has licensed cars for use in a variety of racing games, gotten golden in-depth gamer time with things like "Lara Croft" and even made a TV commercial featuring the virtual Lara Croft driving the virtual Rubicon. It is labeled with the caption: "Professional cartoon driver on closed course. Do not attempt."
"One of the things that is most important to us is to get the right info to the right consumer right now," Bell said. Games have driven up to 35 million page views on Web sites for Chrysler, Dodge and Jeep brands. He was one of the authors of a June 2001 report for the company on strategy and games. It ran 500 pages.
"Here, you'd be hard-pressed to find someone who doesn't know that a) gaming is important and b) it works," Bell said.
Automakers get their money's worth out of games before they're ever released. Companies sometimes spend money to be included in movies, but games are treated more like die-cast models. Anyone who wants to include a real Ford or a General Motors product in a game will pay a licensing fee.
Game makers don't resist. In most cases, their customers are clamoring to drive the real thing. And if the manufacturer gets a little virtual brand loyalty out of the deal, so do they.
"The gamers who play these games want the real cars," said Scott Lee, product manager for Microsoft's "Project Gotham Racing 2," due out for the holidays. It will feature more than 100 licensed real-world cars. "They want the untouchables. It's all about being able to drive on real-world city streets."
It's part of a realism trend in all types of games. For example, players choose from real-world bicycles and accessories that affect their performance in true-to-life ways in "Downhill Domination," a mountain bike racing game. Increasingly, when players have the option of upgrading their car or part or gear, they're choosing from real products.
Getting a car into a best-selling game can be a coup for auto manufacturers, Lee said. Just seeing it in the lineup can be enough to make gamers think differently about the model.
"That says to this audience, 'Everybody wants this car,''' Lee said.
Every weekday JewishWorldReview.com publishes what many in Washington and in the media consider "must reading." Sign up for the daily JWR update. It's free. Just click here.
Comment by clicking here.

© 2003, Detroit Free Press Distributed by Knight Ridder/Tribune Information Services