Jewish World Review

Those excessive '80s reemerge in our clubs, clothes, lives

http://www.jewishworldreview.com | (KRT) Well? How did I get here?

When Arnold Schwarzenneger said "I'll be back," in 1984's "The Terminator," he wasn't referring to resurrecting his role in the sequels. However, 2003 seems to be the next installment of the 1980s, and not just because the Terminator is now the governor-elect of California.

The `80s are everywhere: on fall fashion runways and toy-store shelves, in film and on television, in the new wave of synthetic pop music, and in a revival of interest in now-ancient video games.

Fashion houses such as Versace, Dolce & Gabbana, Gucci and Tommy Hilfiger have taken to the Reagan era by adding punk and graphic prints to their fall collections. The styles worn by Pat Benatar and Jennifer Beals two decades ago are back in retail stores across the nation. Shoppers can't escape leggings and tapered pants, bangle bracelets, black jeans, miniskirts, thick and colored pantyhose, and endless chains and zippers.

It's not just high fashion that's jumped on the craze. Isaac Mizrahi, who became an internationally renowned fashion designer in 1987 under the watch of Chanel and then saw the end of his business in 1998, is once again making clothes for the masses. He's designing a moderately priced clothing line for women at Target.

And the faces that helped make the 1980s the decade of extravagance have become the faces of 2003. Claudia Schiffer, German supermodel, has a L'Oreal ad campaign. Linda Evangelista, who once uttered she wouldn't get out of bed for less than $10,000 a day, has been seen posing for various designers' ads in magazines for the past year. Cindy Crawford has been on television since April selling Clairol hair products.

---

So why the 1980s - and why now?

"Because there's nothing else. We sort of eat things up and spit them out so quickly that we've run out of trends and culture to satiate our endless appetite," said Randy Barbato, co-producer, co-writer and co-director of the `80s-themed film "Party Monster."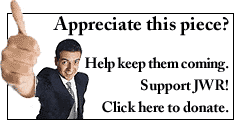 In other words, the public has reminisced about the 1940s, the 1970s and everything in between, he said. Now, the 1980s are retro and style-setters are embracing the decade's vintage appeal.
This fall's "Party Monster" explores the dangers of excess in the drug and club worlds of the 1980s. The film is based on the true story of Michael Alig, a Midwesterner who moved to New York City and lived his life as if he were never going to grow up. He realized he could become well-known, and so could all his friends, by dressing extravagantly and making a name for himself in Manhattan's club scene.
He and his friends were known as Club Kids, 14- to 30-year-olds who spent their days running around New York creating outfits of glitter and iridescence, and their nights in clubs showing off their creations.
"They said, `Look at me, look at me, look at me' - and everybody did," Barbato said.
Eventually the drugs and the attention led Alig, played by Macaulay Culkin, to kill a friend.
"It's the story of our country's intoxication with celebrity … of someone who so badly wants to be someone important that he's driven to do something horrific," Barbato said.
Another film that explores the excess of the 1980s is "Wonderland," a Lions Gate Films production released earlier this month. The film tells the true story of multiple murders that took place in Los Angeles's Laurel Canyon in summer 1981. The case was elevated to lurid-celebrity status when the victims were discovered to be connected to pornography film star John Holmes, played by Val Kilmer.
"The time and the place have a certain vibe to it where anything can happen," Tom Ortenberg, Lions Gate president, said. "Whether those dreams had to do with drugs, sex, or rock and roll, it was a time when people felt the impossible was possible."
Another appeal of the `80s, Barbato said, was its unabashed focus on consumption.
"Consumerism was a good thing; greed was good. Right now, America is nothing like we think it should be. We're all wanting so much for America to be as heroic and as strong and as rich as we remembered it. The `80s was it, when everyone was swooshing around, consuming caviar and champagne," he said.
---
Barbato said young people are ready to break out of the "normal" mold that the Gap and Ralph Lauren created in the past decade.
Urban Outfitters, a trendy retailer, has already seen customers go wild for retro clothing.
Melissa Wdowiak, the women's clothing manager, said wide leather belts and plastic, circular earrings are popular. So are T-shirts with large logos. Big for fall, she said, are tight pants cinched near the ankles and zippers all over pants and jackets.
Nordstrom has its own array of `80s clothing, from color-blocked sweaters to bright tights. The vivid colors popular 20 years ago are a must-have once again, said Keith Wagner, the Northwest's fashion manager for Nordstrom.
Wagner said the sweaters are a modern version of the "Flashdance" look, not asymmetrical, but just slightly off-the-shoulder. Jennifer Lopez may have fueled the craze for the "Flashdance" look with her recent video for "I'm Glad," an homage to the movie.
And the tight clothing isn't the same either, Wagner said. Instead of Spandex, the clothes are made of stretch nylon and stretch cotton blends.
Hair and makeup trends for the `80s have also returned. All the female models on the Versace and Chloe runways had big hair, either wavy or textured in some way. Celine models sported matte lips and Versus models wore very colorful eye makeup.
---
Also returning: Care Bears, the colorful teddy bears that first appeared in 1983 and were featured in children's books, movies and their own television show.
Care Bears reappeared in stores last summer on clothing, said Charlotte Bean, the licensing specialist for American Greetings, the company that owns the rights to the Care Bears. The apparel is sold in specialty stores, such as Hot Topic and Claire's.
The stuffed animals were put back on the shelves, and Care Bear lunchboxes and cards are selling well, Bean said.
In January, American Greetings also re-released Strawberry Shortcake, the red-headed doll who smelled like strawberries and debuted in 1980. Bean said that companies who have licensed the Care Bears and Strawberry Shortcake products from American Greetings are reporting sales increases of 50 to 500 percent
Other companies have resurrected classic `80s toys, including Teenage Mutant Ninja Turtles and Transformers.
Garbage Pail Kids are back as well. Topps, the company that owns the Garbage Pail Kids, retrieved the old stickers from its arsenal and added a few new ones as well, including a Harry Potter look-alike.
My Little Pony and Rainbow Brite figures will return to store shelves later this year.
"The 1980's are back! How much do you remember?" is the tagline to the new "The 80s Game." Players challenge their memory with 3,000 trivia questions about Wham!, the Brat Pack, "Miami Vice" and Madonna. Current TV shows, such as "The Real World" and the new "Two and a Half Men," are jumping on the trend's bandwagon and featuring the board game.
---
The type of music `80s artists created is still alive, thanks in part to a movement called electroclash.
Electroclash started in the late 1990s in New York City as a reaction against the house music featured in clubs. It's largely music made with synthesizers and keyboards, very similar to the music of the `80s.
Besides synthesized pop, electroclash is influenced by punk and rock. New Order, a British band born in the `80s, is a major influence.
What's different about this movement is the artists usually play in New York art galleries, not big clubs or music venues. It wasn't until 2001 that people outside the small electroclash circle began paying attention to the music.
Fischerspooner, a group that has been dubbed the godfather of electroclash, has an album released in the United States by Capitol Records and has had a No. 1 dance hit in Europe called "Emerge." Aside from New York and Europe, electroclash is becoming popular in the Montreal and Los Angeles music scenes.
Barbato said some electroclash music is featured on the "Party Monster" soundtrack, along with original `80s hits, like Stacey Q's "Two of Hearts" and Shannon's "Give Me Tonight."
"A lot of what's happening in the clubs right now, you can't tell it apart (from 1980s music)," Barbato said.
The 1980s revival is producing somewhat of a reaction in today's generation, he said.
"Something that is going on out there today is similar to what was going on in the `80s," Barbato said. "American youth is ready to be freaks."
Every weekday JewishWorldReview.com publishes what many in Washington and in the media consider "must reading." Sign up for the daily JWR update. It's free. Just click here.
Comment by clicking here.

© 2003, The Seattle Times Distributed by Knight Ridder/Tribune Information Services