Jewish World Review Oct. 19, 2004 /4 Mar-Cheshvan, 5765

Stock tips from financial newsletters

By Steven Lord http://www.jewishworldreview.com | Blue-chip stocks:

"Trading just a bit above its recent 52-week low, pharmaceutical giant Pfizer (PFE) expects full year earnings to be in a range of $2.12 to $2.14 per share, wider than its earlier estimate of $2.13 per share. Pfizer, like many drug companies today, faces a number of threats to its business model and to its stable of blockbuster drugs, either through patent expiration, intensified competition or increased FDA scrutiny.

"For example, Merck's recent withdrawal of Vioxx has prompted speculation that all COX-2 inhibitors, including Pfizer's Celebrex, may cause an increased risk of heart attack. Still, Pfizer has one of the strongest pipelines in the industry and a phenomenal track record. With a market cap of $226 billion, a yield of 2.3 percent and a practically unheard of P/E (price-to-earnings) ratio (15) for a drug company, we would consider Pfizer a core holding in the pharmaceutical sector. Our contention is that the share price already reflects its challenges. Buy up to $35.94.''

— John Buckingham, The Prudent Speculator (www.alfrank.com, 12 issues/$295)

Growth stocks:

"Building-products maker Masco (MAS) is being initiated as a buy. Over the last five years, Masco's sales have risen at a 20 percent annualized rate, with operating profits increasing at a 17 percent clip. Profit growth has accelerated in the last two quarters, with free cash flow reaching record levels. Masco has leadership positions in its four key business categories - plumbing, cabinets, services and windows and coatings. Consensus estimates project 32 percent per-share profit growth in 2004 and 10 percent in 2005. Masco, trading at a reasonable 15 times the consensus 2004 EPS (earnings per share) estimate of $2.30, seems capable of reaching $40 over the next 12 months.''

— Richard Moroney, CFA, Dow Theory Forecasts (www.dowtheory.com, 52 issues/$259)

Small-cap stocks: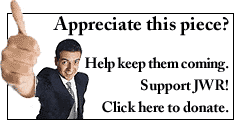 "One of our top picks right now is Scientific Games (SGMS), the No.1 provider of secure instant lottery tickets. Lotteries are a major growth industry, driving more than $14.1 billion to cash-strapped states last year. SGMS also has growing operations in off-track betting technology and secure prepaid phone cards. Results have been stellar; second-quarter net income rose 55 percent, to $19.5 million or $0.21 per share, on a 38 percent rise in sales to $178 million. Eighty percent of the firm's expected 2004 sales of $700 million is recurring, which gives the firm sizeable and predictable cash flow. EPS (earnings per share) should reach 78 cents in 2004, vs. 59 cents in 2003. Only four analysts cover the stock and it's undervalued relative to its growth. My target is $32.''
— Nancy Zambell, UnDiscovered Stocks (www.nancyzambell.com, 12 issues/$99)
Tech stocks:
"While Intel dominates the microprocessor market, Texas Instruments (TXN) is the largest manufacturer of digital signal processors (DSP) and other semiconductor chips that are critical components in any application requiring the translation of analog signals into digital signals. The most important application is cell phones, but increasingly other highly sophisticated consumer products such as DVDs are becoming dependent on the company's DSP chips. Since the bottom in 2001, revenues and profits have risen sharply, yet the stock trades closer to historically low valuations than to its high. As with Intel, Wall Street myopically focuses on the nearly saturated U.S. market, overlooking the extraordinary opportunities in Asia. We think the company will post record earnings - above the 2000 bubble peak - by 2005 or 2006. Long-term growth should approach 20 percent and the company has virtually no long-term debt. Our 18-24 month target is 35.''
— Stephen Leeb, The Complete Investor (www.thecompleteinvestor.com, 12 issues/$129
Every weekday JewishWorldReview.com publishes what many in Washington and in the media consider "must reading." Sign up for the daily JWR update. It's free. Just click here.
Steven Lord edits Advisors Digest from Tarrytown, N.Y. Comment by clicking here.

© 2004, Steven Lord Distributed by Knight Ridder/Tribune Information Services