Jewish World Review

More GOPers speaking out in Hollywood

http://www.jewishworldreview.com | (KRT) HOLLYWOOD, Calif. — This town's usually staunchly Democratic entertainment industry is witnessing what some say is a quiet but steady move toward more conservative Republican policies and candidates

While some of the biggest stars - Susan Sarandon, Tim Robbins, Martin Sheen and Barbra Streisand - remain vocal Democratic supporters, there appears to be a growing number of Republicans, and they are speaking out.

There is no way, other than circumstantial means, to measure what entertainment industry members feel is happening, they acknowledge.

Part of the conservative openness is linked to the actor-turned-Gov. Arnold Schwarzenegger, a Republican supporter since he first arrived in the United States from his native Austria. He says he was transfixed by a campaigning Richard Nixon - a native Californian.

Some say Schwarzenegger has made it easier for entertainment professionals to speak of their Republican views is because the governor is a more liberal kind of Republican.

"He is playing the game," said Sherry Bebitch Jeffe, a political commentator and a professor at the University of Southern California. "He is far more in line with the electorate of this state than other Republicans."

Ronald Reagan, another influence on the present governor, was a seminal figure in redefining the Republican Party for millions - including fellow actors like himself.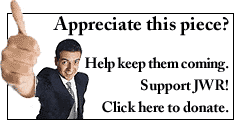 "I would guess yes," said actor Ron Silver, asked whether there was a subtle shift in political attitudes of the entertainment industry. "This year is atypical."
Silver, who has made scores of films, spoke forcefully at the Republican National Convention in New York. He says his support for President Bush is based on his belief that the administration is doing the best thing for national security.
"I am liberal on lots of social issues, but I am so serious about the Bush (anti-terrorism) line," said Silver.
Among his roles, Silver portrayed famed attorney Alan Dershowitz in the 1990 film "Reversal of Fortune." Election records show no contribution by Silver in the 2004 campaign, so far. In 2000, Silver gave $2,000 to the Democratic National Committee.
A lesser-known entertainment figure, television writer Daniel O'Keefe, recently donated $100,000 to the pro-John Kerry "Texans for Truth," a reminder that there is still plenty of entertainment money going to Democrats.
"When the (Iraq) body count went over 1,000, I just lost it," said O'Keefe, a writer and producer on such programs as "The Drew Carey Show" and "Seinfeld."
O'Keefe's former boss, Drew Carey, is another Republican supporter in the entertainment business. "That automatically kills me for getting lots of TV shows," Carey said in a new documentary about the rising Republican tide in the entertainment industry.
That film, "Rated R: Republicans in Hollywood," showed a number of well-known figures who are outspokenly pro-Republican. In addition to Carey, they include comedian Ben Stein and actress Patricia Heaton of "Everybody Love Raymond."
Another is director and producer Ivan Reitman, the man credited with discovering Schwarzenegger's comic abilities and casting him opposite Danny DeVito in 1988's "Twins" and 1994's "Junior."
In the "Republicans in Hollywood" documentary, Heaton says that at a recent dinner party she casually mentioned that she supports President Bush. The reaction, she said, was as if she had just defecated at the table.
The first Liberty Film Festival was held recently in Los Angeles, offering films old and new that reflected conservative values.
The festival also hosted a seminar called "Conservative Filmmaking 101."
"There are a lot of closet conservatives in this town," said actress Govindini Murty, who starred in a new film made by her husband, Jason Apuzzo.
That film, "Terminal Island," which premiered at the festival, is a black-and-white noir style film about a woman being stalked by a Muslim terrorist who in turn is being stalked by a bounty hunter.
Murty urged filmmakers to explore the terrorist threat to American in their movies, and to make movies that celebrated romantic love without resorting to nudity and profane language.
The festival also offered the premiere showing of "Celsius 41.11," billed as a response to Michael Moore's "Fahrenheit 9/11." The movie, whose Web site says it refers to "The Temperature at Which the Brain Begins to Die," was written and produced by longtime Hollywood conservative Lionel Chetwynd.
A look at campaign contributions in 2004 from parts of Los Angeles where entertainers and others live and work sheds light on the political sympathies of some well-known individuals.
While it lacks the legend of Sunset Boulevard, Wilshire Boulevard appears to be a genuine red-blue battleground. A stretch of just a few blocks of expensive real estate on the west side boulevard has provided tens of thousands of dollars to both the Republican and Democratic causes, although slightly more Democratic than Republican.
Few of the people contributing from the various Wilshire Boulevard addresses actually live there; most maintain offices along the street.
Actors George Clooney and Michael Keaton each donated $2,000 to John Kerry's campaign. Aaron Sorkin, creator of "The West Wing" and "Sports Night," made $2,000 contributions to Dick Gephardt, Wesley Clark and Howard Dean.
Musician Quincy Jones donated a total of $12,000 to Dean, Kerry, Gephardt and Clark. Kerry got $4,000 while the others received $2,000 each.
One block away on Wilshire, actress JoAnna Garcia who plays the daughter on "Reba," gave $2,000 to George Bush's campaign. At the same address, Christopher McGurk, co-chairman of M.G.M. Studios gave the same amount to Bush.
"Look, Hollywood has never been as liberal as it looked," said Bebitch Jeffe, pointing out that it was mainly high profile stars who drew attention.
"Then there are the business types who run things and follow their bottom line," she said. "And then there's the third Hollywood, the trades." The latter reference was to unionized skilled laborers who do everything from carpentry, to painting to lighting work.
And she noted a change even among top actors. "A lot of them are not just actors anymore," she said. "They produce, and so they have to deal with a bottom line and government regulation."
Every weekday JewishWorldReview.com publishes what many in Washington and in the media consider "must reading." Sign up for the daily JWR update. It's free. Just click here.
Comment by clicking here.

© 2004, Chicago Tribune Distributed by Knight Ridder/Tribune Information Services