Jewish World Review

Judge questions government's case against Martha Stewart

http://www.jewishworldreview.com | (KRT) A federal judge mocked the criminal case against Martha Stewart, then handed her a victory by allowing her lawyers to question key government witnesses before her big trial in January, court papers show.

"I read this indictment," said Manhattan Federal Judge John Sprizzo, who is overseeing a civil suit brought against Stewart and her company by shareholders that parallels the federal government's criminal case. "This is not the strongest obstruction case I have ever seen.

"Just going by your own U.S. attorney's comments on it, this is not John Gotti."

Sprizzo made the comments at a Sept. 30 hearing regarding the civil suit against Stewart and Martha Stewart Living Omnimedia. Federal prosecutors were before him, hoping to bar Stewart's lawyers in the civil case from talking with their witnesses in the criminal case.

In addition to criticizing the U.S. attorney's case, which is pending before another judge in the same courthouse, Sprizzo said Stewart's lawyers can interview Douglas Faneuil, the government's key witness in the criminal case.

Faneuil is the low-level former Merrill Lynch employee who contradicts Stewart's version of events about why she sold 4,000 shares of ImClone Systems stock just before it tanked. He pleaded guilty to a minor crime and is cooperating with the FBI.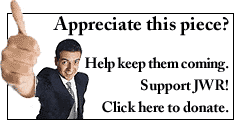 Sprizzo's ruling is considered highly unusual and could allow Stewart's lawyers to see what Faneuil and other government witnesses plan to say before trial in January. That could give Stewart's legal team time to gather information to attack Faneuil's credibility.
Two weeks ago, prosecutors learned that Stewart's lawyers intends to question "one of the government's principal witnesses in the criminal case," court papers state, referring to Faneuil.
Lawyers in the civil case say they will try to question Faneuil about Stewart's ImClone trade "as soon as possible," said Joseph Weiss, attorney for the shareholders.
Neither Faneuil's lawyer Marvin Pickholz nor Stewart's lawyer Robert Morvillo returned calls seeking comment.
Sprizzo questioned why the government would try to limit Stewart's access to details of the criminal probe when Manhattan U.S. Attorney Jim Comey has already made much of his case public.
"You went well beyond the indictment," Sprizzo said. "Mr. Comey gave a very long answer to questions, pretty much laid it out, about what a fraud she was, and what an awful thing that she did in obstructing justice, etc. It was all out there. So you live by the sword, you die by the sword."
Sprizzo also denied the prosecution's request to protect 14 other key witnesses, including Ann Armstrong, Stewart's personal assistant. Stewart ordered her to temporarily delete a damaging E-mail about the ImClone trade, the indictment alleges.
Meanwhile, Stewart's broker, Peter Bacanovic, moved to distance himself from his famous client, asking for a separate criminal trial.
"If Mr. Bacanovic is tried together with Ms. Stewart, he would face an undue risk of prejudicial spillover from the notoriety that has attached to her," wrote his lawyer Richard Strassberg.
Every weekday JewishWorldReview.com publishes what many in Washington and in the media consider "must reading." Sign up for the daily JWR update. It's free. Just click here.
Comment by clicking here.

© 2003, New York Daily News Distributed by Knight Ridder/Tribune Information Services