Jewish World Review

Retirees forgo senior housing in favor of rentals where all ages live

http://www.jewishworldreview.com | (KRT) Given the choice, most Americans prefer the idea of growing old in their own homes. But retirees who move, out of necessity or design, often shun housing that's dedicated to seniors.

Instead, older homeowners often move to rentals where people of all ages live. Among those 90 and older, about 33 percent rent in an all-ages neighborhood, compared with 17 percent of those 55 and older, according to a study by the National Investment Center for the Seniors Housing & Care Industries.

"A lot of people really do move out of their homes" to rent in all-ages neighborhoods, said Robert Kramer, president of National Investment Center, a nonprofit research group that analyzes the senior-housing industry for investors.

"Between ages 55 and 90, you're seeing almost a doubling in the percentage of those who are renting (in all-ages neighborhoods) versus owning," he said, though in absolute numbers the sample size is smaller for the 90-plus age group.

By contrast, about 5 percent of people in the 90-and-older group rent in senior housing that offers age-specific services.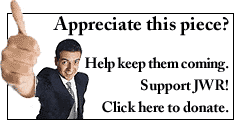 "You're looking at 5.3 percent versus 33.2 percent. Given the frailty level of people at that age, it's quite marked that that many people would be entering an all-ages apartment where presumably either they're getting no care whatsoever or they're paying for people to come in and provide home health care," Kramer said.
Cost is one reason senior-centered housing is avoided. Whether it's an active-adult community for those 55-plus, an assisted-living center that provides meals and other services or a continuing-care community offering nursing-home care, it's likely to cost more than a small apartment in an all-ages area.
"It's fair to say that we need to do a better job in this country in providing these housing options across all affordability levels," said Elinor Ginzler, manager for independent living and long-term care at AARP. "We have some. We don't have enough."
But the choice is not always driven by cost: Some retirees shun senior housing because it continues to connote a place where only the infirm live. "There's the old perception of a nursing home, where you go there to die, or at least the perception of `I don't want to be around a lot of people who are infirm,' " Kramer said.
Those perceptions may change after visiting senior-focused housing, he said. "Our studies show that once people know someone living in one or once they've visited one they're far more likely to move to one."
And, as baby boomers age, it's likely those perceptions will be nudged in a different direction by industry marketers. In the future, the words "retirement" and "seniors" will be eliminated from advertising, Kramer predicted. "Baby boomers don't want to think of it as retirement and they don't want to think of themselves as seniors."
About 4 million older Americans currently live in age-qualified housing, from assisted-living facilities, where people move in their early 80s on average, to age-restricted "active living" communities where the average move-in age is mid-60s.
For some retirees, it's not a negative view of senior housing that keeps them away. They simply like the benefits of all-ages neighborhoods. "There are people who say `I don't want to live with all people of the same age. I like living next door to a family with young children,' " Ginzler said.
Still, more seniors report being happier in age-qualified housing than those who stay in their own homes in an all-ages neighborhood.
Ninety percent of those in a retirement community said they were happy "much of the time" during the last week, versus 83 percent of those in their own homes, according to the NIC study, which analyzed data from the University of Michigan Health and Retirement Study of more than 13,000 households.
Plus, those who stay in their own homes report greater rates of loneliness and depression: 27 percent of those in their own home in an all-ages neighborhood said they were depressed "much of the time" in the past week, compared with 18 percent of those living in a retirement community.
Thirty-six percent of those in their own home felt "everything was an effort much of the time during the last week," compared with 15 percent of those in a retirement community.
And 33 percent of those in their own homes felt lonely "much of the time" during the last week, compared with 24 percent of those in a retirement community.
"There is no question but that there are some older citizens who end up isolated in their homes. An age-qualified housing setting can mean more social stimulation," Ginzler said. "The degree to which one feels engaged with others can have a huge impact on your health status, not just your mental health," but physical health also, she said.
Still, "housing (is) an incredibly individualistic factor in people's lives," she said. "I tend to shy away from generalizations such as older people are better off in `fill in the blank.' Older people are as broad in the way they live their lives and want to live their lives as younger people."
For those who plan on staying in their home - and at least three-fourths of older Americans say they do - now is the time to prepare for increasing frailty.
"You ought to plan for what could happen," said Barbara Krueger, founder of SeniorResource.com, which offers tips on a variety of senior topics.
Often "the kids leave the house and the first thing you do is put money into remodeling. If, when you're young and able-bodied, you think ahead about the types of things that would make life easier for you as you get more frail, that's a wise thing to do."
While 75 percent of Americans aged 45-and-up say they'll be able to stay at home for the rest of their lives, about half think they'll need to make changes to their home to make that possible, according to an AARP survey earlier this year.
That may not be entirely realistic. Climbing the stairs regularly may become less of an option, and it may get harder to get in and out of the bathtub. If you're remodeling your bathroom now, make the future addition of grab bars easier by reinforcing the walls, Krueger said.
When painting the house, consider making a strong contrast between walls and floors, so "if you have bad eyesight you can actually see clearly where the edge of the wall ends and the floor begins," reducing the risk of falling, Krueger said. See AARP's site for more on designing your home to age in place.
Also, retirees should assess the community in which they live. Find out now whether the services you may need later are available, including transportation services if you can't drive anymore, home delivered meal programs, home repair services, home maintenance services and personal care services, Ginzler said.
Said Krueger: "A lot of communities have a lot of services available, but people don't know what they are or where to find them."
Every weekday JewishWorldReview.com publishes what many in Washington and in the media consider "must reading." Sign up for the daily JWR update. It's free. Just click here.
Comment by clicking here.

© 2003, MarketWatch.com Inc. Distributed by Knight Ridder/Tribune Information Services