Jewish World Review

Want a cool job? How about professional tailgater

http://www.jewishworldreview.com | (KRT) COLORADO SPRINGS, Colo. - This is a great job. Don't believe a sports reporter if he says any different.

You mean, you want me to go to games, you'll pay the airfare and hotels for the road trips, and you're going to pay me on top of it?

Who can argue with that?

But, I might have found something better. I didn't think it could happen, but Joe Cahn's job might be sweeter than mine.

Cahn, 55, travels throughout the country, football game to football game and tailgates. That's it. Cahn tailgates and gets paid to do it. He eats buffalo wings at Ralph Wilson Stadium, home of the Buffalo Bills. He woofs down wine and cheese at 3Com Park in San Francisco. Kansas City's Arrowhead Stadium brings the barbecue, and Ravens Stadium is a total crabfest.

There's no telling what Cahn will have Saturday while tailgating at the Air Force-Utah football game or Monday in Denver for the Broncos-Patriots contest. In between, Cahn will fly to Seattle to appear at the Seahawks-Steelers game and see a friend.

Cahn said he'll try to pull his gold 40-foot motor home, with the "National Tailgating Tour" emblem on the passenger side, into the stadium parking lot about 6 a.m.

"Just tell the people when they see the commissioner to come say hello and bring some food," Cahn said, while resting at a roadside stop in Gallup, N.M. "Tell them to bring lots food and drinks, too. I enjoy eating."

There it is. Cahn gets paid to drive around in a 40-foot long fraternity house on wheels, party with fellow football fanatics, eat their food and drink their beverages. If we threw in a few select "beverage" models, Cahn would have a sellable videotape.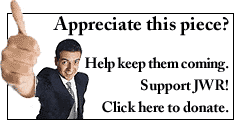 "That's the great thing about this country, you want a job, create it," Cahn said, laughing. "I mean, there was no Microsoft until Bill Gates created it, right?"
In 1996, Cahn sold his cooking school and his house. He bought a motor home and started touring the country's Saturday and Sunday afternoon parties. Six years ago, Cahn hooked up with Coca-Cola. He took part in one of the company's commercials and made an appearance at its San Diego Super Bowl festivities.
Officially, Cahn drives almost 35,000 miles a football season, doing a study for Coca-Cola. If it were a collegiate dissertation it would be: "Friendship habits of the Central North American Homo sapien during fall weekends."
For Cahn and Coca-Cola it's the "State of Tailgating Report."
"It's not scientific or anything like that," Coca-Cola spokesman Mart Martin said. "But there is some real stuff to learn from the report."
Such as:
47 percent of tailgaters tailgate 6-10 times per season; 27 percent tailgate 2-5 times per season; 15 percent tailgate 11-15 times per season; 7 percent tailgate just once a season and a few diehards, 4 percent like Sophie (Cahn's cat) and Cahn, tailgate more than 16 times per season.
15 percent tailgate more than seven hours before the game. Two people, according to Cahn, even said they typically start tailgating two days before the game.
92 percent of tailgaters surveyed say they prepare at least some of their food on the grill.
35 percent of tailgaters bring at least a portion of their food already prepared.
More statistics and suggestions can be found at Cahn's Web site, www.tailgating.com
"The tailgate is the last real American neighborhood," Cahn said. "The tailgate is the place you go to see old friends and meet friends you didn't know you had. I mean, where else can you go where you can walk up to neighbor, share a hot dog and talk about life?"
And get paid to do it, no doubt.
"The study does offset some of his expenses," Martin said. "But it's not a lot of money."
So Cahn works on the Delta Queen, a Mississippi River boat, in the offseason.
"Don't know if you can call that work either," Cahn said, laughing. "I give cooking shows and talk about the history and flavor of New Orleans."
Cahn makes enough to barely break even. More money may come in the form of a traveling television show. Cahn is also talking about writing a book.
A large part of Cahn's book might be his next big promotion. Cahn has created the job of the roving tailgater. He created the title Commissioner of Tailgating. Now he's looking for a Deputy Commissioner of Tailgating.
Cahn said the Deputy Commissioner must be a person who loves food, fun and football, and knows what it takes to throw a great tailgating party. Folks can fill out applications at www.footballtownusa.com
I'm turning in mine right here.
Commissioner, I've eaten food in 42 states and at least a dozen foreign countries. I started cooking when I was 7, and don't tell my wife, but I think I'm the best cook in the house.
Every weekday JewishWorldReview.com publishes what many in Washington and in the media consider "must reading." Sign up for the daily JWR update. It's free. Just click here.
Comment by clicking here.

© 2003, The Gazette Distributed by Knight Ridder/Tribune Information Services