Jewish World Review

Benefactors' heirs to Princeton want money back

http://www.jewishworldreview.com | (KRT) Times have changed since 1961, when Charles and Marie Robertson, heirs to the A&P grocery store fortune, donated $35 million in company stock to Princeton University.

A dashing young John F. Kennedy was in the White House. It was the era of Camelot and the Peace Corps, when many an Ivy Leaguer actually dreamed of becoming a government bureaucrat.

So the Robertsons targeted their gift to the graduate program of the Woodrow Wilson School of Public and International Affairs, one of the nation's premier centers for the study of politics and policy. Their largesse, everyone agrees, made the school what it is today.

Now, the Robertsons - more precisely, Charles and Marie Robertsons' heirs - want their money back. All $500 million of it.

Their complaint: The Wilson School has not fulfilled the couple's vision of a school that trains graduate students to work in the federal government, particularly in international affairs.

More Wilson alumni work in business and finance, they say, than in the U.S. government - even though the Robertson endowment pays almost every graduate student's tuition.

"My parents' purpose was to try to help train the very, very finest individuals to serve the federal government, to promote peace, to promote democracy, to defend peace, and to defend democracy around the world," said William Robertson, who, along with his two sisters and a cousin, is suing the university.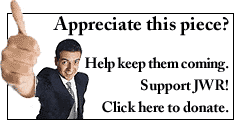 If they prevail in court, the heirs say they have no intention of keeping the money for themselves; instead, they will bestow it on another school that agrees to follow the family's wishes.
Students and faculty say the dispute has not disrupted their scholarly research and earnest discussions of national security, Third World poverty, and transportation policy. But it does raise basic questions about the Wilson School's purpose, and more broadly, the country's love-hate relationship with Washington.
The Robertsons' emphasis on federal employment as the epitome of public service was rooted in the ethos of the early Sixties.
"Everybody was going to go to Washington and change the world," said William H. Branson, who has taught at the Wilson School since 1967. "Well, we have a different world now. And the school has to adapt to a changing world."
What changed? The university, in its legal papers, cites the Vietnam War, Watergate, and the resulting "negative public image of government" - an image that made federal employment considerably less appealing to idealistic young people.
In addition, the university says, Uncle Sam isn't hiring like he used to, leading many civic-minded folks to seek work at private think tanks and non-profit organizations. Such groups, says Ana Echevarria, a second-year Wilson student, are "key to the way government functions."
Echevarria wants to be a community organizer, either here or abroad. Although she doesn't rule out a career in government, she is more interested in working on the outside - to make sure government is serving the people.
"Unfortunately, government is shrinking, and the non-profit sector is increasing," she said.
And then there's politics. Students, especially those who study public affairs, tend to lean left, while Republicans have controlled the White House for 14 of the last 22 years.
"My interest is international environmental climate change," said a 29-year-old woman who started at Wilson this fall and did not want to give her name. "I would love to work for the federal government, but our federal government doesn't really care much about climate change right now. So most of the career opportunities for me are going to be in the non-profit sector."
The Robertson heirs, using information from the Wilson School's most recent alumni directory, found that 13 percent of those who had graduated since 1948 - the year the graduate program began - worked for the U.S. government, and only about 7 percent were federal employees dealing with international affairs.
The largest share, 15 percent, worked in banking, finance, or industry. When combined with those in consulting and law, the percentage jumped to 34 percent.
To William Robertson, those numbers amount to a betrayal of his parents, and of the foundation set up to administer the gift.
"The charter itself is really very, very clear," he said. "And it specifically provides for training students for government service. It doesn't say `public service,' it says `government service,' and then it goes on to say more specifically federal service in international affairs."
In legal documents, the university contends that federal service in international affairs has been an "aspirational goal," not a requirement, and that Charles Robertson always recognized that his endowment could be used to train students "for more broadly defined public service."
Under that expansive definition, the school is far more successful: Forty-one percent of alumni worked for state or local governments, non-profit organizations, educational or research institutions, multilateral organizations, or foreign governments.
Nevertheless, William Robertson says his father was continually disappointed by the school's placement record. In 1972, the elder Robertson wrote to the university president: "The time has come to face up to the obvious fact that the school has never come within shouting distance of achieving its goal and I personally doubt that it ever will as long as it continues on its present course."
A tense back-and-forth continued over the years, William Robertson says.
"They kept placating us and placating us and making more excuses, but our purpose never changed," said Robertson, who lives in Naples, Fla., and is a Princeton alumnus, like his father.
Robertson, who said he will be satisfied with no less than 50 percent of Wilson graduates going into federal service in international affairs, now doubts that Princeton ever really intended to follow his parents' wishes.
Branson, the professor, acknowledges as much. Like most of the Wilson students, he believes the Robertsons' insistence on federal employment is too cramped a notion of public service.
"I don't think the concentration on federal service was ever really felt by the university, by the students, and by the faculty," he said. "I think there was a concentration on public service, but public service would include working at the United Nations, working in the New York City mayor's office."
To anyone sitting in on "The Politics of Public Policy," a required course for first-year students, it's clear that public service of one form or another is foremost in students' minds.
Among the 16 students in the basement room of Robertson Hall are three Peace Corps veterans; a former staffer from Capitol Hill and the U.S. Environmental Protection Agency; a former aide to Oakland, Calif., Mayor Jerry Brown; and an Army officer, just back from Iraq, whose next assignment will be teaching cadets at West Point.
Mimicking the teaching method of many business schools, this course uses "case studies" - real-life scenarios that illuminate universal themes. In the semester's first case, students put themselves in the shoes of a congressional aide who must advise his boss on an upcoming vote about space station funding. The dilemma opens up a panoply of larger issues:
How can a layman decide between dueling scientific experts? Is expert opinion more or less important than public opinion? Does the public even care? Should the decision be based on gut feelings - the wonder of exploration, the symbolic staking out of new ground - or a practical cost/benefit analysis?
"The point of the exercise is to make you aware of these other things going on around you," Agnes Schaefer, one of the course instructors, tells the students.
For all the varied careers that Wilson graduates ultimately pursue, government is clearly the object of their attention while they are here.
And some, like Jordan Tama, certainly embody the Robertsons' vision: This past summer, he was an intern at U.S. Embassy in Paris and is interested in working for the State Department after earning his degree.
But Tama, like his classmates, thinks it would be a mistake for the school to cater only to people like him. If it did, the school might lose a lot of its cachet.
"If the school were to narrow the focus," he said, "to require us to pursue jobs in federal government, a lot of students who come here now probably wouldn't want to, because a lot of students are interested in doing other kinds of work."
Every weekday JewishWorldReview.com publishes what many in Washington and in the media consider "must reading." Sign up for the daily JWR update. It's free. Just click here.
Comment by clicking here.

© 2003, The Record Distributed by Knight Ridder/Tribune Information Services