Jewish World Review

Hospitals lure nurses with cash bonuses, travel packages, new cars

http://www.jewishworldreview.com | (KRT) Agnes Kambe had her choice of such prizes as a Toyota Highlander SUV, a trip to the Bahamas, a camera or a mountain bike. Instead, she opted for what she considers the jackpot - $5,000 - and won it twice.

Kambe isn't a game show contestant - she's a nurse.

Historically high shortages in the nursing profession are creating a give-away frenzy among hospitals. While the faltering economy has halted sign-on incentives practically everywhere else, hospitals are wooing nurses with offers of vacations, vehicles, massages, concierge services, free tuition for themselves and their kids and bonuses of up to $10,000.

"I was so excited to get the bonus. What other job but nursing is offering that?" asked Kambe, 23, who was recently hired to work in the cardiac unit at Daniel Freeman Memorial Hospital in Inglewood, Calif., a Los Angeles suburb.

Last year, she received a $5,000 sign-on bonus from another hospital. Though other hospitals around the country were dangling trips and trucks to induce nurses to switch jobs, Kambe was lured by Freeman Memorial's offer of a $5,000 bonus, a free 12-week training program and partial tuition to return to school to earn an advanced degree in nursing.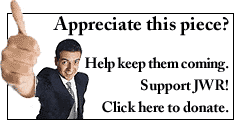 "The economy is bad, going down the toilet. But people aren't going to stop getting sick," she said.
The incentives offer a bright spot for a profession that has been battered in recent years by an exodus stemming from increased patient loads and frequent, forced overtime. One study released last year by the Joint Commission on Accreditation of Healthcare Organizations asserted that the "impending crisis in nurse staffing has the potential to impact the health and security of our society" if steps are not taken to reverse the problem.
Indeed, experts say the shortage has increased nurse response time to patients and caused hospitals to turn away sick people because there are not enough nurses to care for them. A study last year in The Journal of the American Medical Association asserted that patient mortality increases by 7 percent whenever a nurse is forced to care for more than five patients.
The shortage is expected to dramatically worsen over the next 20 years, a forecast that prompted legislation in Congress. The Senate recently passed an amendment adding $50 million to the year-old Nurse Reinvestment Act, boosting funding to $213 million. The act finances scholarships and repays student loans for nurses who work in areas with critical shortages.
Currently, 1.89 million nurses are working full time, but an additional 110,000 are needed, according to a 2002 study by the Department of Health and Human Services. By 2020, if current trends continue, nearly 3 million nurses will be needed but only 2 million will be available.
The demand, according to the agency, stems mainly from an increase in the number of elderly patients, who often require more intensive, hands-on care.
The profession is seeing an exodus of experienced nurses, largely because of burnout. From 1996 to 2000, nearly 175,000 nurses left the profession. Some 490,000 licensed nurses no longer work in the profession, up from 438,000 in 1996.
At the same time, the pool is not being replenished quickly enough. The number of new nurses graduating from degree programs dropped about 25 percent from 1995 to 2000. The numbers since have risen slightly, but have not reached previous levels. By 2005, experts predict, more nurses will be leaving the profession than entering it.
"I have heard it described as the perfect storm for a health-care crisis," said Carol Cooke, spokeswoman for the American Nurses Association, the nation's largest advocacy organization for nurses. "You have so few nurses who are having to care for so many patients. Nurses are burning out. The turnover rate is 18 percent a year."
The incentives have become a popular and controversial fix.
A recent study by the American Hospital Association showed that 41 percent of hospitals polled in 2001 offered some sort of sign-on bonus or prize to new nurses, up from 19 percent in 1999.
Ads in recent issues of nursing magazines illustrate the range of incentives: Preferred Healthcare Staffing's "It's your choice" sweepstakes offers a vacation either on safari, to a dude ranch or to India. Cross Country Health Care has an offer to win a Toyota Highlander. There are bonus offers of $5,000 at LifeCare Hospitals of Milwaukee and $6,000 at Baptist Health System in San Antonio of $5,000. Queen of Angels Hospital in Hollywood offers to pay off student loans, a two-year car lease and a bonus of up to $7,000.
"We are trying to be innovative" in recruiting new nurses, said David Langness, spokesman for Tenet Healthcare Corp., which owns Queen of Angels and 39 other hospitals in California.
"We are offering full scholarships and paying living expenses - rent, food, transportation and child care - while they're going to school," he said.
The ads also reveal another trend - growth in the traveling nurse temp industry. In recent years several companies have cropped up to meet the shortage, assigning nurses to 13-week stints at hospitals around the country.
"Our company has grown by a factor of 10 in the last 10 years," said Howard Goldman, director of investor and corporate relations at Cross Country Health Care, based in Boca Raton, Fla.
"Some hospitals have vacancies of 100 nurses or more," Goldman added. "Hospitals are having difficulty recruiting (full-time nurses), so it makes more sense for them to use outsourcing services."
Critics argue that the incentives are doing nothing to increase the supply of nurses, merely shuffling them around like pieces on a chess board. One hospital benefits at another hospital's expense, these experts say.
Claudia Rosenfeld, vice president for human resources at the Hospital Association of Southern California, said the incentives are exacerbating turnover. "Nurses are staying (at the hospitals) long enough to collect the sign-on bonus, then they go on to the next hospital with the better offer."
Moreover, she added, "you are setting up a dynamic in the workforce where those who have been loyal to you are not feeling good about what you're doing. ... They're thinking, `I've been with you five to 10 years and you're giving this (incentive) to someone fresh off the street.' "
Seeking to make fundamental changes in the workplace to improve patient care, California has become the first state to mandate nurse-patient ratios for every hospital. The law, which takes effect in January, requires hospitals to hire 5,000 new nurses to meet the requirements and improve work conditions to retain them.
Hospitals around the country have sought their own ways to retain nurses. The Johns Hopkins Hospital in Baltimore expanded one of its incentives to existing staff. Johns Hopkins pays 50 percent of college tuition for the children of nurses, which has helped the hospital reduce the number of vacancies to 138 from 277 two years ago.
Baylor Health Care System in Dallas offers a concierge service that helps nurses with shopping, travel arrangements and even finding a repair person.
And Mercy Medical Center-North Iowa in Mason City, Iowa, has introduced a program called Kailo, which means "wholeness" or "a good omen." The program, aimed at helping nurses deal with family and workplace stress, offers mini-massages, counseling and an array of self-help instruction on subjects such as raising children, losing weight and meditating.
"It's helped me see my patients as spiritual beings and not just a diagnosis. It's improved my family life and helped me live healthier," said Cindy Connor, a nurse who has worked at the hospital for 16 years.
"Frankly, I've looked at other hospitals to relocate, but I haven't found a program like this," she added. "It's a big factor in why I'm still here."
Every weekday JewishWorldReview.com publishes what many in Washington and in the media consider "must reading." Sign up for the daily JWR update. It's free. Just click here.
Comment by clicking here.

© 2003, Chicago Tribune Distributed by Knight Ridder/Tribune Information Services