Jewish World Review

Gravestone rubber's tales from beyond

http://www.jewishworldreview.com | (KRT) Whenever Roberta Halporn visits a cemetery, she brings home an interesting tale - and a keepsake.

Halporn is considered an expert in the little-known field of thanatology, the study of all things to do with death and dying. She founded The Center for Thanatology Research in Brooklyn, N.Y. - a non-profit organization that offers a public library on the subject of death - and has authored several books about cemeteries.

Yet the 76-year-old "death maven" is proudest of her collection of gravestone rubbings.

"From the stones themselves, I extrapolate a lot," said Halporn, who spoke recently to the Passaic County Historical Society Genealogy Club in Paterson, N.J. "There's art, there's history … genealogy, relationships. You can study almost anything in a cemetery."

Armed with a wax wedge and archival paper, Halporn peruses cemeteries looking for interesting stones.

On a recent Saturday, she kneeled in front of a partially eroded marker in Cedar Lawn Cemetery in Paterson and covered it with a sheet of paper. As a strong breeze blew, she began rubbing the paper with a blue wedge. Within minutes, a name appeared - and an instant piece of art had been created.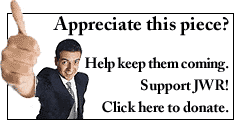 Halporn has devoted 25 years of her life to gravestone rubbing, something she says she picked up from a "how-to book."
"I've always liked crafts, but I'm not a painter or musician," she said. "I would get a book on how to do something, like knitting or crocheting. Then I said I wanted to try this gravestone rubbing thing, and that was the end of all the other stuff."
Halporn has always appreciated art. She was a dancer for 17 years, but a foot injury suddenly forced her to quit. A single mother at the time, Halporn was forced to find paying work at a publishing company - one that happened to specialize in books on death.
Given her job, it seemed natural that Halporn would be interested in such a seemingly morbid hobby as gravestone rubbing. But she insisted that for her, it was about the art. She enjoyed "making a copy of a gravestone that had something pretty on it," particularly Colonial-era gravestones.
Occasionally she would find something that seemed out of place. In one instance, it was a marker with an engraved skull in the cemetery of a Roman Catholic Church, where other gravestones were decorated with more pleasant images. In Colonial times, skulls were commonly found on Puritan gravestones, not on Catholic ones. So she researched cemetery records and discovered that the deceased Puritan was buried by the family that sold the land to the church.
Along with her rubbings, Halporn has collected hundreds of similar stories.
"Everyone is a potential rubber," Halporn told the audience at the historical club. "Just don't get as addicted as I have."
Halporn's expertise is New York City cemeteries, where most of her rubbings come from. Although there are many older Colonial cemeteries in New Jersey, the ones in New York suffered more from urban sprawl. And if there's one thing Halporn enjoys more than the gravestones themselves, it's the challenge of discovering one that's in the wrong place.
Most of her collection consists of relative unknowns with quirky epitaphs or intricate artwork. One she likes to show for laughs is the stone of "Henry Aukward." Another favorite is the rubbed marker of a Jewish woman buried along with two pets named "Aristotle Chutzpah" and "Shana Punim." Both rubbings got some chuckles during her lecture Saturday.
Some of Halporn's rubbings depict the gravestones of historical figures, although she says these are rather ordinary.
"Leonard Bernstein - you've never seen anything more boring in your life," Halporn said of the famous composer. "Or Malcolm X. But his at least has a plant inscribed on it. I mean whoop-de-do."
On the other hand, there's the epitaph written on the gravestone of Bonnie Parker, who, with Clyde Barrow, formed the infamous bank robbing team of Bonnie and Clyde:
As the flowers are all made sweeter by the sunshine and the dew, this old world is made brighter by the lives of folks like you.
"Wouldn't you think she was an angel?" Halporn joked.
Halporn also works on theme collections: black individuals' gravestones, Chinese gravestones, and Jewish gravestones, among them. She prefers to hunt for the older stones, which are more difficult to find because, years ago, such ethnic groups weren't allowed to be buried in public cemeteries.
As Halporn noted, the Chinese lived in America since the 1840s but were not considered citizens until World War II. That's why she decided to rub the gravestone of a 4-year-old Chinese girl who died in 1992. With the stone, which was found in New York City among those from other ethnicities, Halporn said, "you can see the progress of our society."
Every weekday JewishWorldReview.com publishes what many in Washington and in the media consider "must reading." Sign up for the daily JWR update. It's free. Just click here.
Comment by clicking here.

© 2003, The Record Distributed by Knight Ridder/Tribune Information Services