Jewish World Review

Delta withdraws free food from long flights, too

http://www.jewishworldreview.com | (KRT) Fly hungry to Hawaii on Delta Air Lines - or pay $10 to buy a gourmet smoked turkey sandwich on board the aircraft to get you though the journey.

That's the kind of choice coach passengers will soon be facing after Delta Air Lines Inc. announced Thursday that it would cut complimentary food service by March 2004 on nearly 220 domestic flights that are 3½ hours or longer.

Most major carriers - except Continental Airlines Inc. - have been testing meal sales on flights with coach passengers over the last year in a bid to boost revenue and provide more choices to consumers critical of airline food. Delta is the first of the Big Three airlines to move from test to rollout.

Delta will sell breakfast items such as muffins, yogurt and fruit, and cold sandwiches, salads and snacks for lunch and dinner. Prices will range from $2 to $10. The food will be provided by Atlanta Bread Company and Gate Gourmet International, an airline food caterer.

Experts say cash-strapped airlines are going after any line item that they can to cut costs. While meals are not a big-ticket item, they still represent an area where airlines can gain efficiencies. Flight attendants spend a lot of time on food service anyway - the idea is to make that pay in some way. However, the airlines don't plan to change food service for first-class passengers.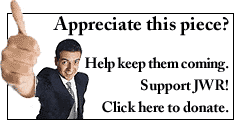 Experts wonder if meal sales would be a recipe for confusion because customers who are paying for food can be more demanding than those taking free meals. And airlines are still grappling with the specifics of the meal sales: in-flight or at the gate? Cash or plastic? Order on board or preorder online?
"We are still in the learning stages," said Larry Meltzer, a spokesman for Irving, Texas-based LSG Sky Chefs, which provides meals to major airlines. "It's a demand model on a flight-by-flight basis."
And each airline is coming up with its own meal program.
American Airlines Inc. is testing a "food at the gate" option, where it sells meals for $7 to $10 at select gates at New York's John. F. Kennedy International Airport and the San Juan Airport in Puerto Rico.
United Airlines recently announced an expansion of its pilot ``Buy Onboard'' food program. This trial will start Oct. 31 on 200 daily flights in and out of Chicago and Denver. In addition, passengers can buy a la carte items on board - provided from restaurants such as the Hard Rock Cafe and T.G.I. Friday's.
Northwest Airlines Inc. sells food on 135 flights where the flying time is two to three hours. The airline still serves complimentary food on domestic flights that are more than three hours long - when the flights are during mealtimes.
US Airways Group Inc. has what it calls its "in flight" cafe where it offers meals ranging from $5 to $10 on select flights of 700 miles or more. "We'd most likely move to selling meals on all flights," said David Castelveter, a US Airways spokesman.
Continental is the only airline that stands staunchly by free meal service on all flights.
Aviation industry experts say that ultimately passengers will vote for an airline with their wallets - not their palates. Ticket prices matter more than free food, they say.
But the question remains whether passengers will go for food sold by the airlines, buy directly from airport restaurants or bring food from their own kitchens.
"The airlines need to turn something which is a cost item into a profit item," said David Stempler, president of the Air Travelers Association in Washington, D.C. "Whether it'll work is anybody's guess."
Moreover, experts warn that airlines must ensure that they provide good customer service with their meals at the point of sale.
"This is another thing for an airline to take care of," said Terry Trippler, a travel consultant in Minneapolis who also writes for Cheapseats.com. "Any time you add another layer, there's another mistake that could happen - it can irritate another person."
Every weekday JewishWorldReview.com publishes what many in Washington and in the media consider "must reading." Sign up for the daily JWR update. It's free. Just click here.
Comment by clicking here.

© 2003, The Dallas Morning News Distributed by Knight Ridder/Tribune Information Services