Jewish World Review

Leak probe sends chill through Washington reporters, who rely on anonymous sources

http://www.jewishworldreview.com | (KRT) WASHINGTON — The announcement this week that the Justice Department is opening a criminal investigation into who told columnist Robert Novak that the wife of former U.S. Ambassador Joseph Wilson worked for the CIA has sent a shiver of discomfort through reporting circles in Washington.

Officially, the probe is focused on contacts White House officials may have had with Novak and two reporters for Newsday, who followed up on Novak's column naming the CIA officer and confirmed her name. But several other reporters are thought to know who the leaker is - because they got calls, too.

Yet no one expects any of them to tell investigators who the guilty party is.

That's because in Washington, the anonymous leak is a key to doing business. Reporters rely on leaks, and to keep the leaks coming the sources must be confident that they don't risk exposure.

To Novak's editor, 46 years of experience goes a long way. So when Steve Huntley, the editorial page editor of the Chicago Sun-Times, opened the e-mail that contained Novak's column exposing the identity of the CIA officer, whose husband was a vociferous critic of the Bush administration's policy on Iraq, he was unconcerned.

He didn't call Novak to discuss it, he recalled Wednesday, or ask about the "senior administration sources" who named the woman.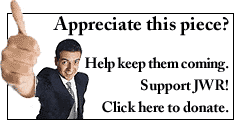 "While it's unfortunate to have to rely on unnamed sources, in reporting on intelligence issues, it's inevitable," said Andrea Mitchell, an NBC News reporter whose name has been linked to the leaks, but who said Wednesday that she had spoken with the White House after Novak's column ran.
"Almost any journalist in Washington - or anywhere else - would refuse any request to turn over any information on sources," said one senior Washington reporter and editor, who spoke only after he was promised he wouldn't be named. "If we did that, nobody would ever talk to us. We'd never be able to tell people what the government doesn't want them to know."
The Pentagon Papers, for example, were classified documents that were leaked in an apparent violation of the law, but they were hailed as important to efforts to expose official wrongdoing in the Vietnam War era.
But some say anonymous sources are used too often, and often for the wrong reasons. Novak has been criticized for allowing an unnamed source to use his column in what many see as an attempt to discredit an administration critic.
"When you get the information anonymously, you have to think about why you're getting it anonymously," said Ellen Shearer, the assistant dean of the Medill School of Journalism at Northwestern University in Evanston, Ill.
Too often, reporters allow anonymous sources "for political reasons, and not for the good of the country," Shearer said.
Huntley, Novak's editor, said he was bothered that other journalists weren't loudly defending Novak.
"There's a lot of irresponsible talk about Bob Novak, and it could have a chilling effect," Huntley said. "Any attack on a reporter should make other reporters sit up and take notice. … The way government works, people are reluctant to say something if their name's going to be on it."
Investigations of apparently illegal leaks crop up from time to time, but even though leakers may break the law, they're seldom punished.
Most recently, during Kenneth Starr's investigation of President Clinton, Starr aides were accused of leaking damaging grand-jury testimony about Clinton. Only one was charged, and he was acquitted of lying to a judge about his role in the leak.
Few reporters think the new investigation will eliminate the anonymous leak.
"We've been here before on this stuff, with every administration," said Seymour Hersh, a prizewinning Washington investigative reporter who has covered controversial topics for 30 years. "I'm not losing sleep over it. I talk to a lot of people, and nobody's stopped talking to me the last couple of days."
Every weekday JewishWorldReview.com publishes what many in Washington and in the media consider "must reading." Sign up for the daily JWR update. It's free. Just click here.
Comment by clicking here.

© 2003, Distributed by Knight Ridder/Tribune Information Services