Jewish World Review Sept. 22, 2004 /7 Tishrei, 5765

Stock tips from financial newsletters

By Steven Lord http://www.jewishworldreview.com | Low-priced stocks:

``MESA Air Group (MESA) appears to offer excellent long-term growth potential with a bargain-basement price tag. Mesa is a holding company whose principal subsidiaries operate as regional air carriers providing scheduled passenger and airfreight service.

``Ninety-eight percent of fiscal 2003 passenger revenues were derived from operations associated with code-share agreements with other airlines. Third-quarter pro-forma earnings per share improved to 28 cents on revenues of $239.6 million, from earnings of 24 cents per share and revenues of $154.1 million a year ago. This was Mesa's sixth quarter of improving earnings and the 23rd profitable quarter in 24 quarters.

``We think the major airlines are continuing to recognize the value of the increased utilization of regional jets, which are primarily operated by independent regional airlines such as Mesa. These smaller jets allow the majors to more effectively match capacity with demand. Mesa now trades for just 5.4 times earnings and 1.4 times book value, with consensus earnings forecasts of 97 cents per share this fiscal year (ends in September) and $1.23 in fiscal 2005. Buy under $6."

_John Buckingham, The Prudent Speculator (www.alfrank.com, 12 issues/$295)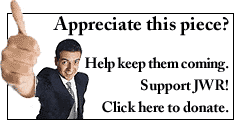 Tech stocks:
"Cognizant Technology Solutions (CTSH) has been making a comeback of late, and seems ready to break out to new highs. CTSH provides information-technology services to help a blue-chip global clientele expand e-businesses. From $360 million last year, revenues are estimated to hit $760 million next year and top $1 billion in 2006 - pushing earnings ahead at a 30 percent a year clip. That kind of earnings growth turns its elevated forward P/E (price-to-earnings ratio) of 30 into a PEG ratio (the price-to-earnings ratio divided by the expected long-term growth rate) of only 1.02. In short, the high P/E isn't as daunting as it appears. CTSH should earn 67 cents this year (following 43 cents in 2003) and 88 cents in 2005. We're adding CTSH to our recommended list."
_Stephen Quickel, U.S. Investment Report (www.usinvestmentreport.com, 24 issues/$239)
Biotech stocks:
``Amylin Pharmaceuticals (AMYL) is a young pharmaceutical company that is developing two new drugs for diabetes - Symlin and Exenatide. Neither is insulin-based, and their side effects appear to be minimal. In fact, one side effect may be a big plus: They appear to encourage weight loss, while lowering the incidence of hypoglycemia. The drugs are awaiting FDA approval. Worth noting is that pharmaceutical giant Eli Lilly is funding Amylin's ongoing study of Exenatide. Meanwhile, Amylin also is developing two other drugs to treat obesity and cardiovascular disease.
``The company still is losing money, so it is most suitable for investors with an appetite for some risk. But if the company's drugs prove successful, the potential upside is literally enormous. We're placing Amylin in our 'fast track' portfolio."
_Stephen Leeb, The Complete Investor (www.thecompleteinvestor.com, 12 issues/$129)
Growth stocks:
"Lowrance Electronics (LEIX) designs and manufactures sonar equipment, global positioning systems (GPS) and digital mapping systems. Marketed under the Lowrance and Eagle brands, the company's products are used for fishing, boating, aviation and automobile navigation. The company earned 51 cents per share in the July quarter, up 65 percent. Sales climbed 17 percent. For fiscal 2004 ended July, per share earnings soared 85 percent to a record $2.20. Sales jumped 27 percent to $112 million.
``During the year, Lowrance introduced over 30 SONAR and GPS products - more than double the number of product launches two years earlier. The stock, at less than 13 times trailing earnings, is attractively valued. Lowrance's small size and limited trading volume explain some of its discount valuation, but the shares have appeal for more aggressive investors. We're initiating coverage with a buy rating."
_David Wright, CFA, Upside (www.upsidestocks,com, 12 issues/$145)
Blue-chip stocks:
"Over the last five years, Harley-Davidson (HDI) has posted annualized growth of 8.9 percent on sales per employee, while fixed-asset turnover has risen at a 4.7 percent clip. Trailing 12-month gross profit margin hit a record 42.3 percent in the June quarter. Harley has delivered steady cash flow and record results, keyed by its dominant market position in the market for heavyweight motorcycles. The company's brands appeal to a large and growing customer base, which has helped fuel eight consecutive years of double-digit sales growth. The company's strong and improving cash flow supports sizable product development spending, with a healthy portion earmarked for share buybacks and dividends. The company spent roughly $470 million on share repurchases in the first half of 2004. Consensus estimates project per-share profit growth of 18 percent this year and 13 percent next year, targets the company may be able to beat. We've rated the company a long-term buy."
_Richard Moroney, CFA, Dow Theory Forecasts (www.dowtheory.com, 52 issues/$259)
Every weekday JewishWorldReview.com publishes what many in Washington and in the media consider "must reading." Sign up for the daily JWR update. It's free. Just click here.
Steven Lord edits Advisors Digest from Tarrytown, N.Y. Comment by clicking here.

© 2004, Steven Lord Distributed by Knight Ridder/Tribune Information Services